As we gear up for a new decade, we thought we'd take a minute to look back at what 2019 brought…
Stepping things up a gear in mobility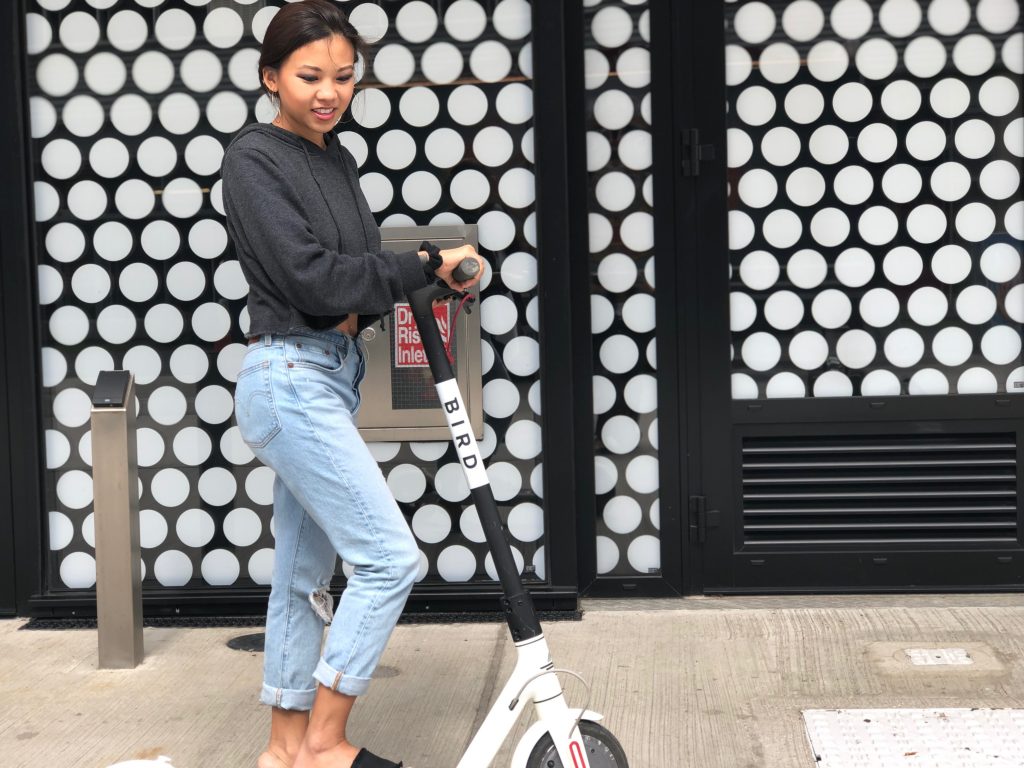 Our innovation team delivered the Innovate UK Scaleup Pilot this year, which supported companies is sectors like mobility, clean growth, manufacturing, materials and infrastructure systems just as they were ready to scale. We identified the right companies for Innovate UK, gave them targeted scaling support and shared insights that will help the innovation agency help scaleups in the future.
Once we wrapped that up, we were thrilled to be tasked by Transport for London to source and support innovators with solutions that could make roadworks safer, smarter and more inclusive. We delivered our London RoadLab programme over 10 weeks, helping the cohort test their solutions in real-world pilot sites, access data and get ready to pitch to TfL and its partners, which included Thames Water and London Councils. The transport body has entered into commercial negotiations with two cohort members and was recently recognised for its engagement with startups through programmes like London RoadLab in the Corporate Startups Stars Awards.
We weren't short of opinions on the subject of mobility this year either. LORCA's programme director Saj Huq argued that that mobility innovation has to go hand in hand with cybersecurity in the New Statesman, while our innovation programme director for mobility, Francesca Lavey, made the case for e-scooters.
Our mobility community also expanded this year to include stars like Grid Smarter Cities, which has won an Innovate UK contract to build a freight solution that tackles congestion and pollution. Meanwhile, we celebrated our member Bird renewing its trial in Queen Elizabeth Olympic Park and continue to support the team as they try to find a place for e-scooters in London.
Cyber innovation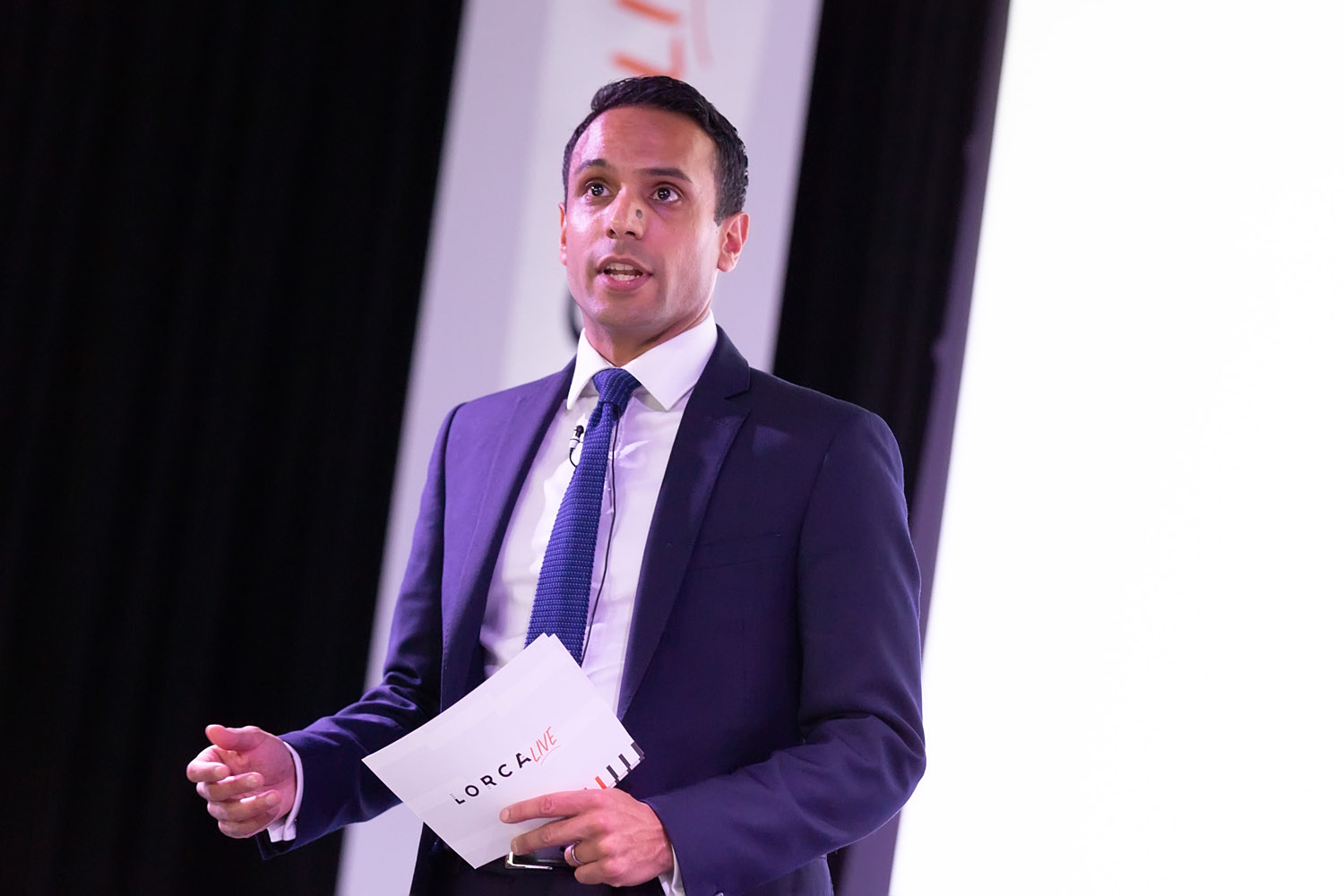 LORCA, our cyber programme, had a very busy year. Our first cohort graduated from the programme, while we welcomed cohort two in January and cohort three in June before revealing the innovation themes for our next cohort, which we'll be saying hello to in January 2020.
Our members have enjoyed lots of accolades, awards and contract wins, including CyberOwl (which won a Ministry of Defence contract), Privitar (which raised $40m in its Series B funding round), Quant Network (which attracted plenty of media attention for its blockchain solution) and Think Cyber Security (which was a finalist in the NYCx Cybersecurity Moonshot Challenge).
We also welcomed the Global Cyber Alliance and Kudelski Security as new corporate partners, while renewing our partnerships with Lloyds Banking Group and Dell Technologies. Our links with industry (spanning a range of sectors) and the roundtables we held with them throughout the year played a huge role in our ability to steer our cohort in the right direction and focus on supporting the right solutions.
Our programme director Saj Huq also shared his thoughts on everything from security by design to the cyber investment landscape, while our managing director Andrew Roughan argued that the future of fintech hinges on cybersecurity.
Putting inclusion and accessibility at our core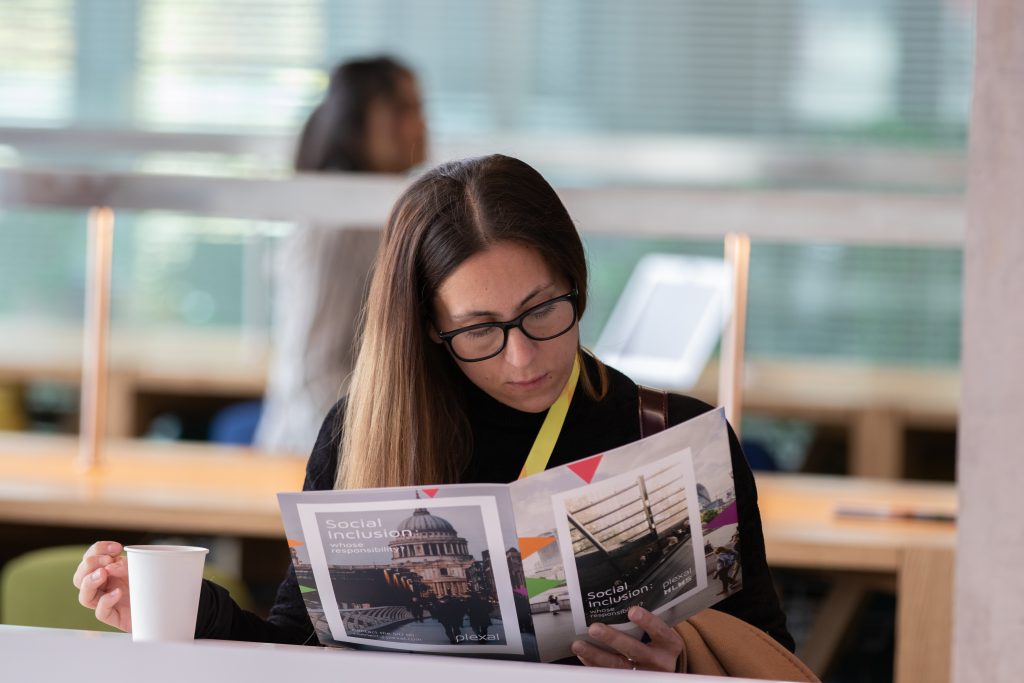 We were excited to reveal in September that we'd teamed up with UCL, Here East and partners like Disability Rights UK to launch the East London Inclusive Enterprise Zone (ELIEZ), which is aimed at turbocharging the inclusive innovation sector in the UK and supporting disabled entrepreneurs. We've been busy consulting with partners and will begin optimising our workspace for accessibility based on their recommendations in early 2020.
Our innovation team also launched and delivered OpenDoor this year for the first time: an accelerator programme dedicated to inclusion. We were proud to see our nine cohort members pitch their solutions to a room full of investors and corporates in December, when the cohort graduated.
We were also pleased that so many Plexal members joined OpenDoor, including BADU Sports (which has done important work in the local community throughout the year) and Love Learning: a made-in-Plexal business that was created by our members Idea East and Love Language.
Outlining our thinking in the inclusive innovation space, our head of innovation strategy Russell Gundry laid out the reasons for choosing work as OpenDoor's first focus area in this blog, and also argued in the New Statesman that tech's missing a trick by not designing for disability.
Celebrating our community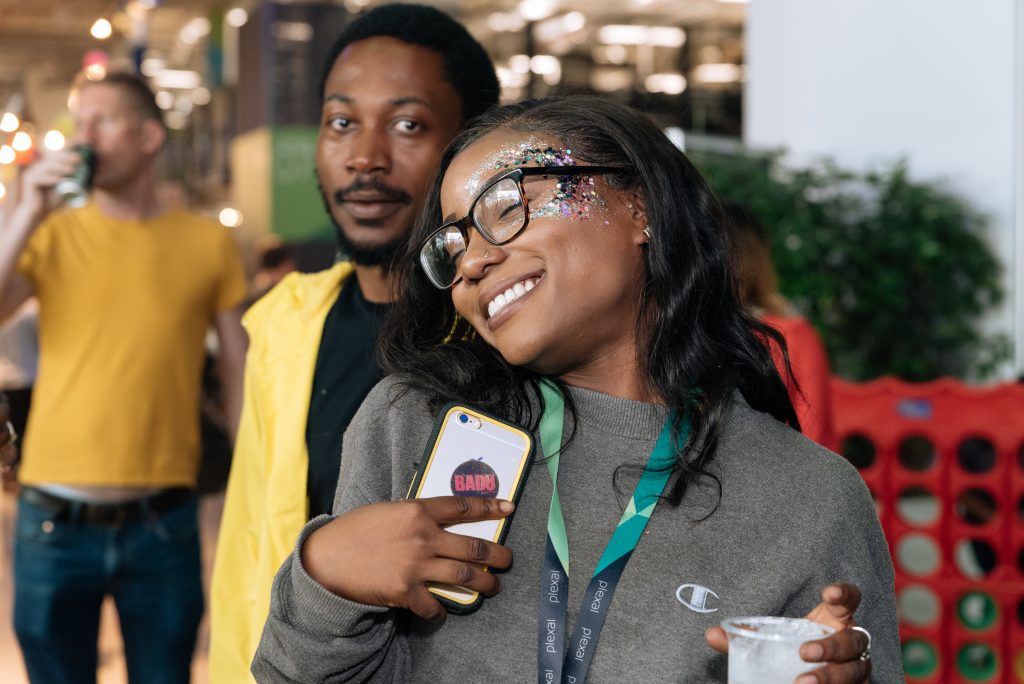 Our community has grown from strength to strength this year, and we've now got over 700 innovators under our roof – including new members like Centi Group, Parking Eagle, Natural Cycles and Cielo Aviation.
We were proud when Bidstack and MoonHub took even bigger office spaces to support their expansion. Meanwhile, our member Fiit went from strength to strength this year and has launched a new service aimed at mums. On the funding front, we celebrated with Churchill Gowns when they received investment after a Dragon's Den appearance, while members like Massless and CyberOwl had very successful funding rounds in 2019.
In more news, we had a glowing profile in Forbes, were honoured to pick up an award in recognition of our wellbeing initiatives and we were grateful to coworker for naming us in its list of the top 10 coworking spaces for startups around the world. Our members also cleaned up nicely: Bidstack snagged the award for the Best Performing Share at the AIM Awards, while Dami Hastrup (CEO of The Moon Hub), Mariella Thanner (co-founder of CyberSmart) and Plexal's managing director Andrew Roughan were named in the Evening Standard's Progress 1000 list of London's most influential people.
March saw Plexal teaming up with Capital Factory, which means we're acting as an entry point for Capital Factory's members while our members looking to break into the UK market will get support when they land.
And, in an exciting new chapter for us, we officially launched Eagle Lab at Plexal with Barclays in September. The company's flagship makers' space (which our members have been using on Mondays and Fridays) comes with state-of-the-art laser cutting, 3D printing and VR equipment, and houses hardware startups like Massless and Alp Technologies.
Our member Informed Funding has been a huge asset to our community, delivering events, workshops and one-to-one consultations throughout the year to help businesses fuel their growth plans.
But it's definitely not been all work and no play – far from it. As well as Plexchella, our summer party, and Plexmas, our end-of-year bash, we hosted Game of Thrones screenings, flung our doors open for an Open Day lunch for the entire Here East campus and held lots of seasonal events to mark National Fitness Day, Halloween and more.
An eventful year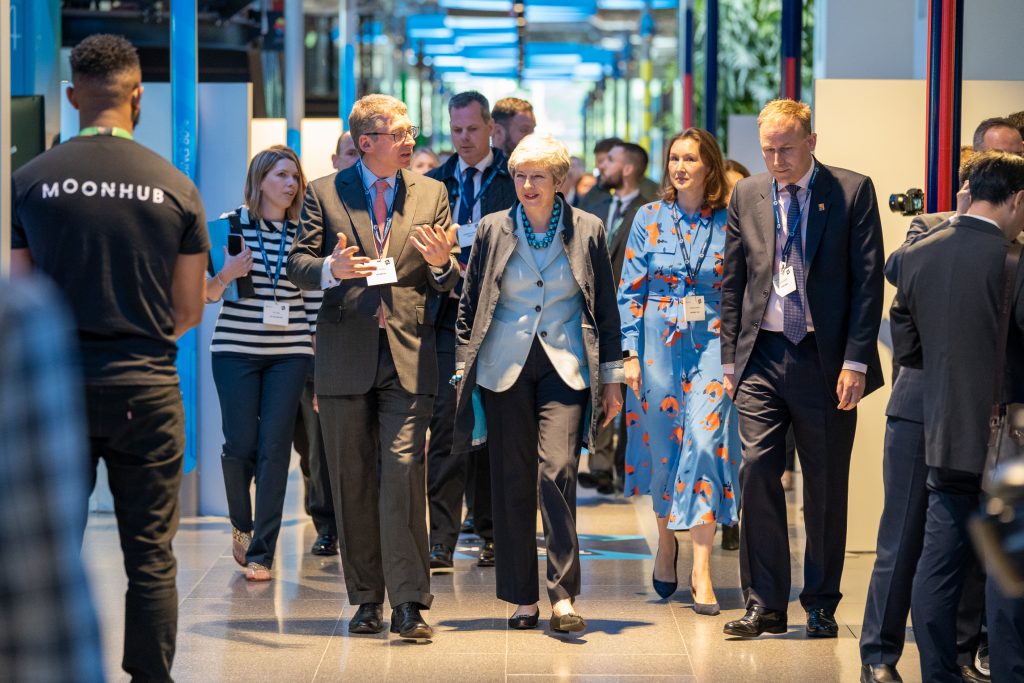 We've had some fantastic events this year, which brought fresh ideas and new faces to our community.
In March we hosted the first ever LORCA Live: our flagship cybersecurity event that was attended by over 300 leaders from across the sector. Exploring the theme of trust in the digital era, speakers included experts from NHS Digital, Microsoft, Barclays, the Department for Digital, Culture, Media & Sport and the Alan Turing Institute.
We were also proud to open London Tech Week in June, which kicked off the capital's biggest week-long tech festival.
On the inclusion front, we teamed up with My Life My Say to host Social Inclusion: Whose Responsibility in April (read our report here), as well as several networking events for the inclusive innovation community.
We've also been a hotspot for mobility-themed events: the Future of Mobility: Urban Strategy was launched at Plexal and in the summer we teamed up with ENGIE for Paving the Way for Mobility Innovation, which explored how the UK can make the future of mobility happen sooner. We then hosted the SMMT Future Mobility Challenge in October, which saw minister of state at the Department for Transport George Freeman outline his strategy, and we supported BP's launch of its On the Move mobility report on campus.
In October, we teamed up with Here East and digital archaeologist Jim Bolton to host 50 Years of the Internet: an event that celebrated the internet's history, while looking ahead at it's dizzying future. We also hosted a workshop for local students, asking them to share their visions for the internet.
In November, our member My Life My Say's Common Futures Forum took Plexal by storm and brought young people together to debate the big issues of our day, from Brexit to climate change. November also saw Saj Huq, LORCA's programme director, act as MC for the OECD's Global Forum on Digital Security for Prosperity, which united cybersecurity leaders to debate the big, cross-border opportunities for the sector.
It's been a huge year for us that's been characterised by collaborations and partnerships. And we're hoping 2020 will bring more of the same as we continue to build a diverse, inclusive and collaborative innovation ecosystem.