East London Coworking Spaces
MORE THAN AN OFFICE
We create places for innovation. We combine best in class workspace with innovation services. Plexal membership is open to startups, scaleups, social enterprises, creatives, freelancers or large corporates.
Join our East London coworking spaces to work within a community. Try us free for a week and bring your whole team!
One of 'the best coworking spaces in London'
According to Travelmag's article in March 2023, Plexal is in the top 20 of the best coworking spaces in London! We're pretty proud of our work designing state-of-the-art workspaces in East London.
We are now home to over 1000 innovators across our Stratford coworking space, Shoreditch hot desking and Cheltenham through our Hub8 by Plexal workspace.
So, we would love to welcome you to Plexal, East London's premier coworking spaces.
Workspace and Facilities
We've got our own indoor park, private phone booths and plenty of snugs and booths for impromptu meetings that are free to use. You can also book our 20-seater boardroom or smaller meeting rooms when you need some privacy. Some members prefer a private office or a fixed desk, while others like to grab a desk in our hot desking areas or recline in a deckchair in Plexal Park.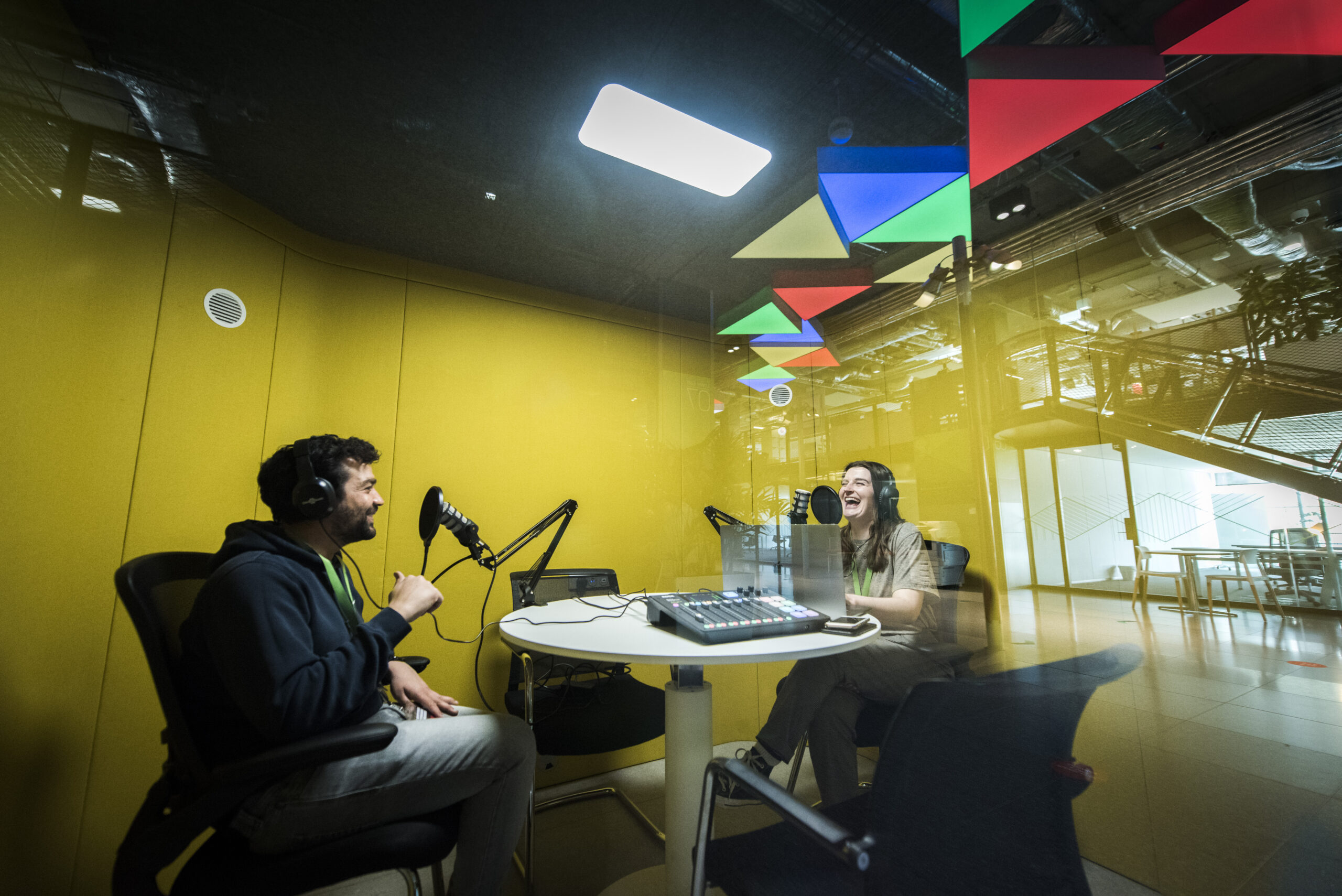 Podcast recording kit
We've got state-of-the-art audio recording equipment that our members use in our meeting rooms and booths. From £20 per hour, rent our equipment as an add-on when you book a meeting room through the Plexal Portal if you're a member.
Read our how to guide for podcasts here then plug in, record and tell your story.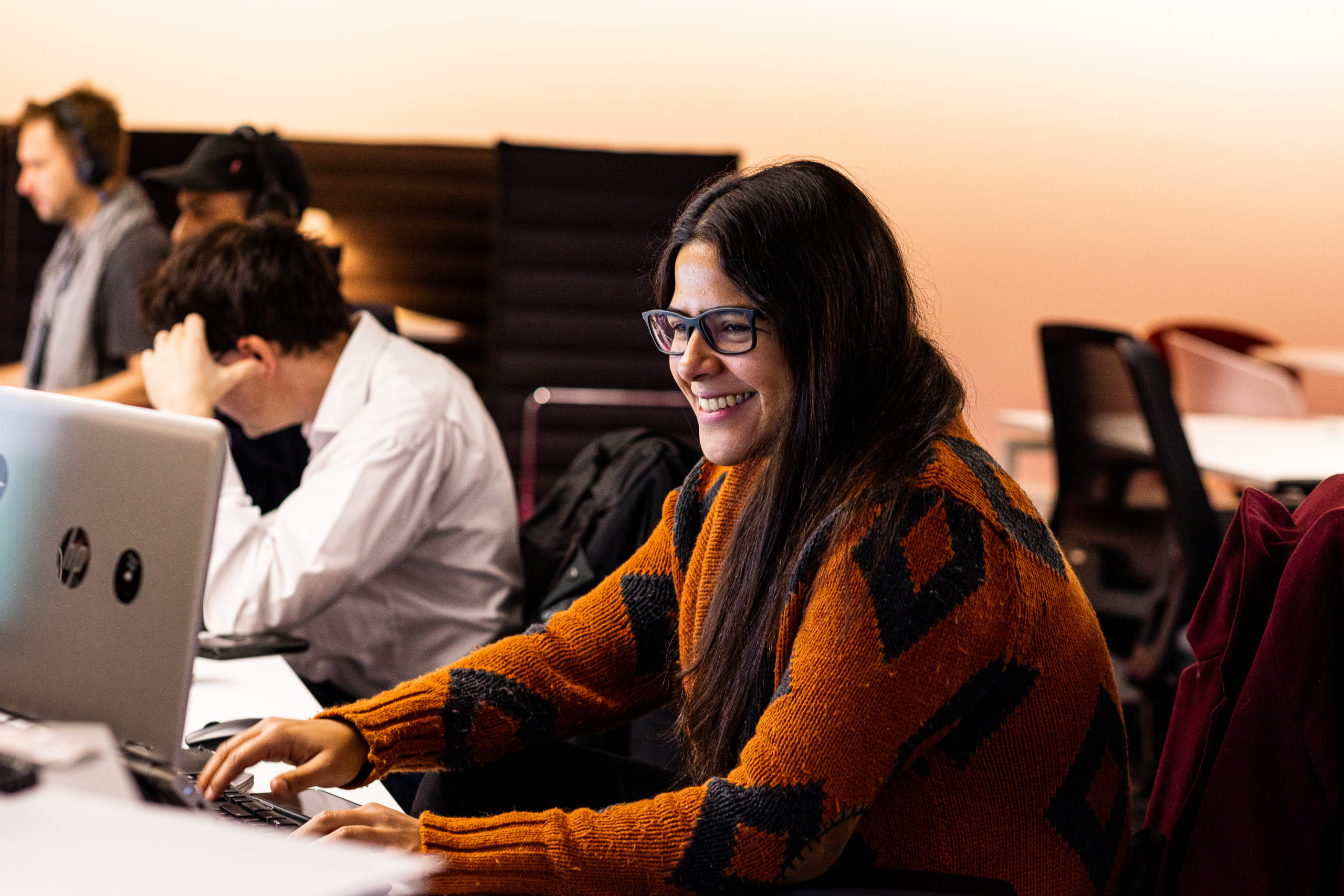 Support to help your business grow
When you join Plexal you get more than a desk: you get a partner.
With Meet @ Plexal, all founders get 1:1 access to Plexal's innovation and leadership team. Book in a time with us and we'll explore how we can support your mission, whether it's making an introduction, helping you with a challenge you're stuck on or spotting a way for us to collaborate with each other.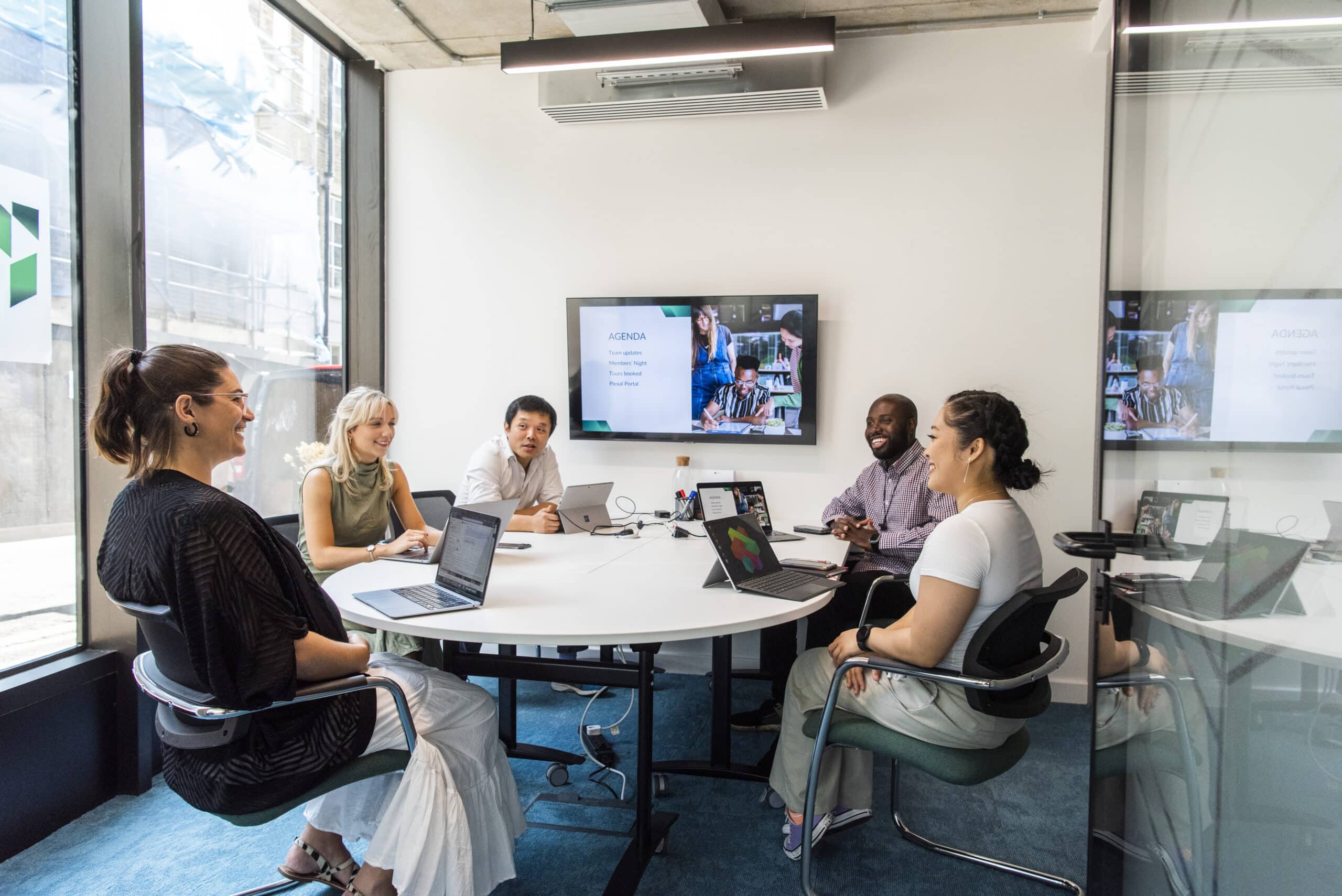 Join the Plexal community today
Take your business to the next level. Whether you're looking for a private office, hot desk or fixed desk, we have the perfect workspace for you.
Flexible Stratford coworking space
Our flexible workspaces are designed to accommodate a variety of professionals, from startups and SMEs to freelancers and remote workers. With private offices, hot desks and fixed desks available, we have everything you need to thrive in a dynamic and collaborative environment.
Located in the heart of East London, on the Here East campus, our coworking space is just a stone's throw away from Stratford station.
Our convenient location provides easy access to the city and beyond, making it the perfect choice for those looking for a convenient and well-connected workspace.
Community, collaboration, creativity
At Plexal, we understand the importance of community and collaboration in today's fast-paced business world. That's why we've created a vibrant and supportive community of like-minded individuals who are passionate about innovation, creativity and growth. Whether you're looking to network, share ideas or collaborate on projects, our coworking space provides the perfect environment to do so.
With state-of-the-art facilities and amenities, including high-speed internet, meeting rooms, and a fully equipped kitchen, our coworking space has everything you need to stay productive and focused. Our dedicated team is always on hand to provide support and assistance whenever you need it, so you can focus on what you do best.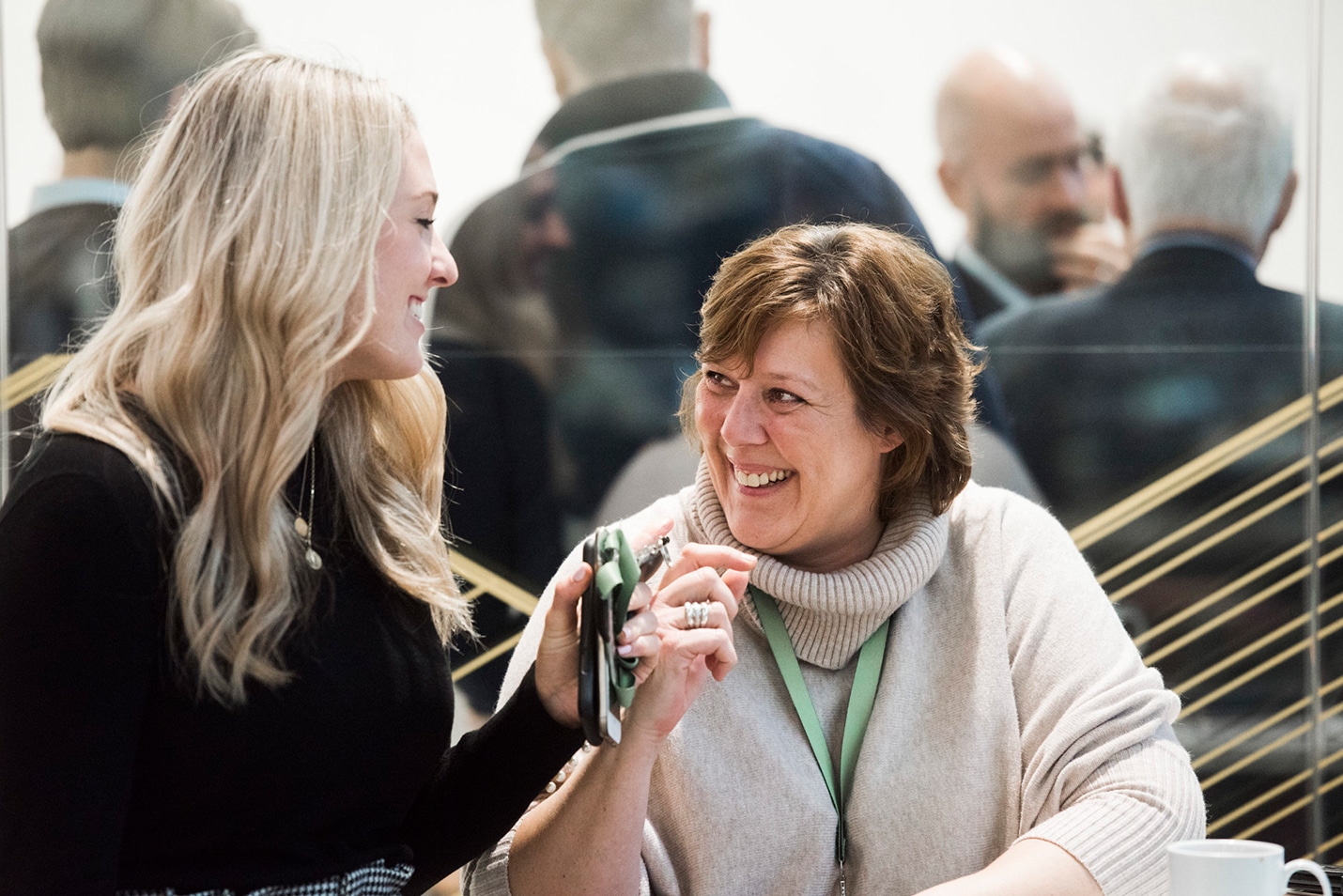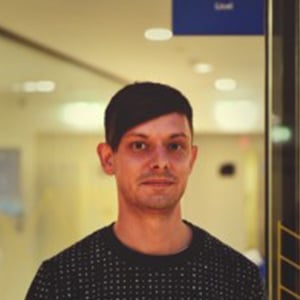 IVAN KINASH, CO-FOUNDER AND CEO, LICEL
'The best thing about Plexal is the sense of community.'
Everyone is really friendly and approachable, which helped to make us feel welcome from the start. It's a unique atmosphere. [sic] Plexal is great for networking [sic] have found the mentoring and support to be invaluable.
Visit Plexal coworking space London
Are you a startup or business looking to thrive in a community of innovators in London? Look no further than Plexal's coworking spaces in London.
We create coworking space with state-of-the-art facilities, a supportive community and a range of membership options, making Plexal the perfect choice for startups seeking a dynamic workspace in London. Here are the top 10 advantages of Plexal coworking spaces in London and why you should choose to take your spot to grow your business with us:
1. East London coworking space. Situated near well connected stations, Plexal's coworking space is strategically positioned to give your startup a competitive edge. Whether you're looking to network with like-minded entrepreneurs, access industry events, or connect with potential investors, our Stratford and Shoreditch locations offers unparalleled opportunities.
2. Flexible coworking spaces in London. We understand that startups need flexibility to adapt and scale. That's why we offer a range of membership options, from hot desks and fixed desks to dedicated offices, allowing you to choose the setup that suits your needs.
3. Collaborative community. At Plexal, you'll join a vibrant community of innovators, entrepreneurs, and creatives. Engage in knowledge-sharing, collaboration, and serendipitous encounters that can spark new ideas and partnerships through regular networking events and innovation mentorship programs.
4. State-of-the-art facilities. Our coworking space is designed to inspire and facilitate productivity. Benefit from high-speed internet, meeting rooms, phone booths, event spaces, and comfortable breakout areas. Focus on your business while we take care of the infrastructure and logistics.
5. A place for innovators. We designed 'a city within a city' at Stratford, with private offices and hotdesking zones coming off the 'high street'  to keep people connected, fuelling innovation, whilst creating focus areas.
6. Wellbeing. Benefit from our Prayer & Wellness pod at Stratford, relaxation pods, smart showers and bike storage, with places to walk, eat and exercise all within walking distance.
7. Strategic partnerships. Plexal has established partnerships with leading organizations, universities, and investors, providing our members access to a vast network of resources and opportunities.
8. Unbeatable value. When you start working at Plexal, you'll quickly realise we are much more than an office with lots of opportunities to make the most of your membership.
9. Business support. Our experienced team is dedicated to supporting the growth and success of your business, offering 1:1 advice and opportunity to apply for our innovation programmes.
10. Member events. Exclusive events, workshops, and seminars featuring industry leaders, investors, and thought influencers. Stay ahead of the curve with the latest trends, insights, and opportunities, and connect with key players in your field.
Join our vibrant coworking office space to access an innovative community, create partnerships and unlock opportunities.