The Here East campus
Plexal's based at Here East: a technology and creative campus in east London.
CREATIVITY AND MEDIA
Here East is a catalyst for growth and London's fastest growing technology and innovation campus. Located on Queen Elizabeth Olympic Park in Hackney it is a launchpad for innovation and home to global technology companies, start-ups, academic institutions, content developers and creative businesses. It is now home to 5,400 people who study and work onsite.
We're lucky enough to have a diverse group of neighbours from Fiit, Sports Interactive, Esports Engine, Ford Smart Mobility, Studio Wayne McGregor and Matchesfashion to name a few. Here East also has four Universities on the campus.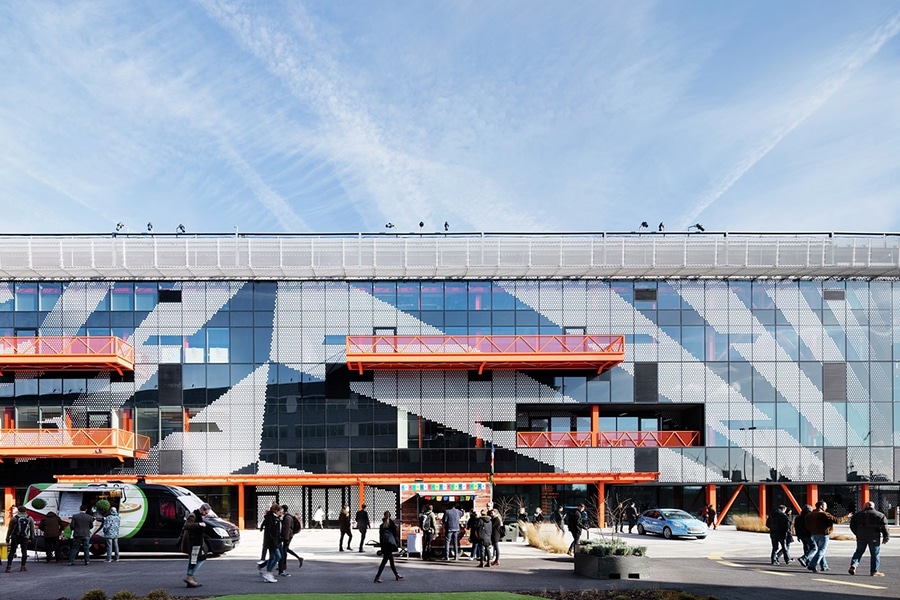 INNOVATION AND IDEAS
The UK's educational institutions and research facilities are the lifeblood of innovation, and we're lucky enough to call University College London (which has set up a Smart Robotics Lab), Staffordshire University London, LMA and Loughborough University our campus neighbours.
Ford Mobility has also chosen Here East as its European HQ for its Smart Mobility Innovation Office, which is exploring smart mobility solutions for Europe's major cities.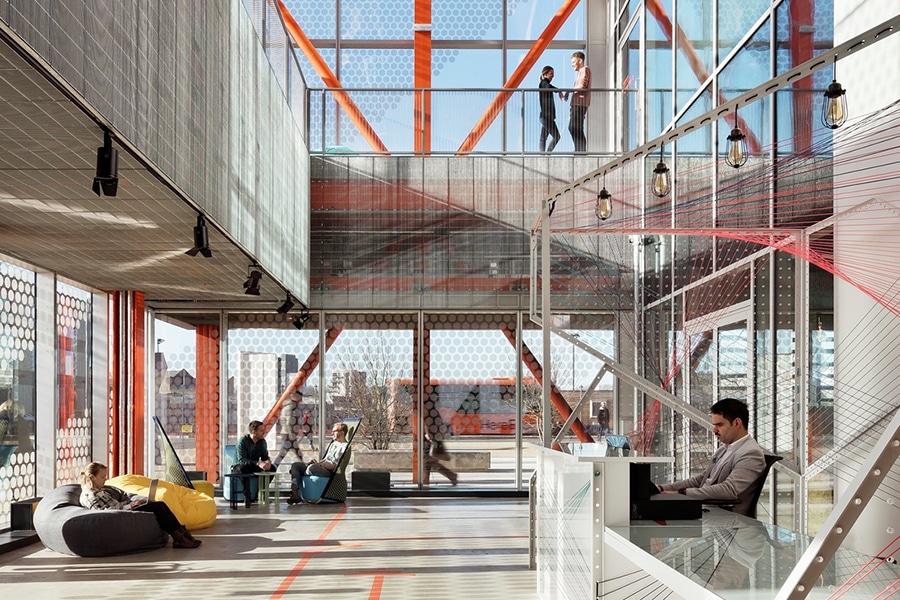 WORK HARD, PLAY HARD
It's not just about the pixels: Here East's calendar of community events includes everything from street food in The Yard and afternoon hula hoop lessons to Christmas markets and meditation workshops. The site also includes the deckchair-lined Canalside: a cluster of bars, restaurants and even a barbers'. Whether it's early-morning pancakes, post-work cocktails or an emergency lunchtime haircut, you don't have far to go.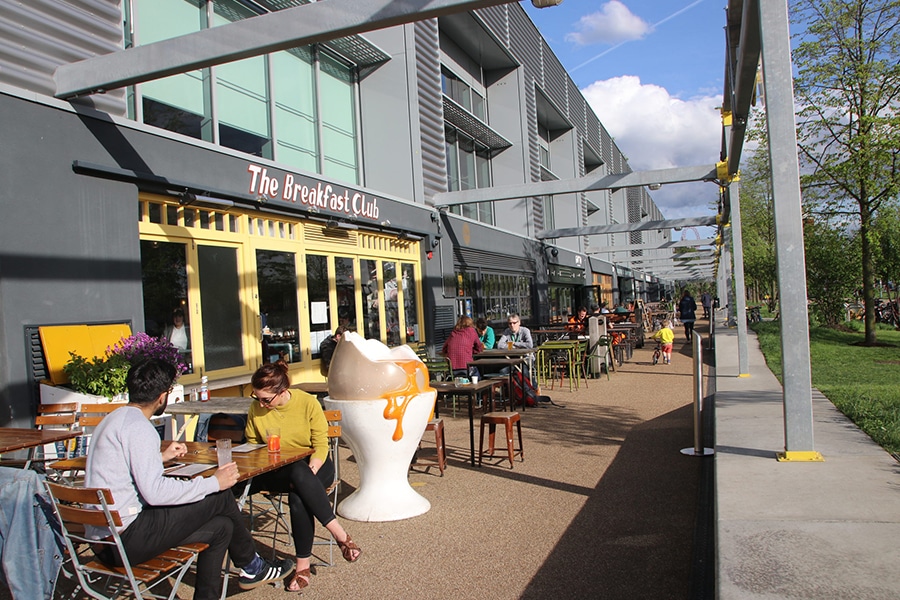 IN THE FOOTSTEPS OF OLYMPIANS
Staying active's easy to do at Here East. The campus sits within Queen Elizabeth Olympic Park: a sprawling park (it's bigger than Hyde Park and Kensington Gardens put together) that includes biking trails, Olympic sporting venues, and a network of rivers and canals to explore.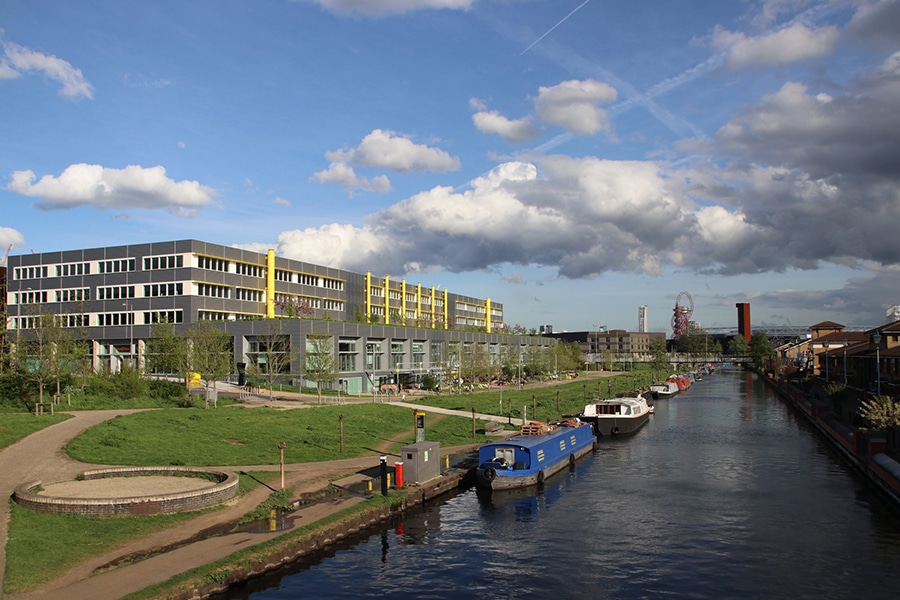 Here East
Here East is home to a vibrant mix of innovators, visionaries and like-minded locals looking to challenge the status quo.
EAT, DRINK, PRIME AND PRIMP NEAR PLEXAL