See our Office Space Stratford
Why Stratford's canalside offices are the place to be this Summer.
We are proud to be included in Hubble's article about 'The 11 coolest coworking spaces in London'. They understand that coworking spaces are great for 'social interaction' to enable collaboration, networking and community.
We understand that as a startup or small business owner, finding the perfect private office space goes beyond four walls and a desk. It's about finding a supportive community, engaging events, and business resources that propel your growth. That's why Plexal is more than just an office space provider; we're your partner in success.
Creating places for innovation
At Plexal, we believe that the real strength of a workspace lies in its community. By joining our thriving ecosystem at Plexal Stratford coworking space, you gain access to a network of like-minded entrepreneurs, innovators, and industry leaders. Our diverse community fosters collaboration, ignites creativity, and sparks valuable connections that can fuel your business forward.

Benefit from a range of Community Events
Plexal is more than just a physical workspace. We don't just provide beautifully situated canalside private offices – as well as our popular hot desks and fixed desk options; we curate an exciting calendar of events and workshops that aim to inspire, educate, and connect our members. From thought-provoking panel discussions with industry experts to hands-on workshops covering everything from growth hacking to fundraising strategies, there's always something happening at Plexal. Be sure to visit our Events page to find out more.
Perks of Getting an Private Office at Stratford
When you choose Plexal as your private office provider, you gain access to a wide range of perks.
We're committed to providing comprehensive support to our members, ensuring you have all the resources you need to thrive.
Our members enjoy exclusive benefits such as discounted rates for meeting rooms and event spaces and preferential rates for business support services.
Our dedicated Plexal team is here to offer guidance, mentorship, and access to valuable business resources. Whether you're looking for legal advice, marketing expertise, or funding opportunities, our Business Support page offers more information.
Our prime location within the Here East campus offers convenient access to a vibrant community of creative and tech-driven companies, fostering collaboration and further opportunities for growth.
Learn more about our top five reasons to choose our Stratford coworking space here.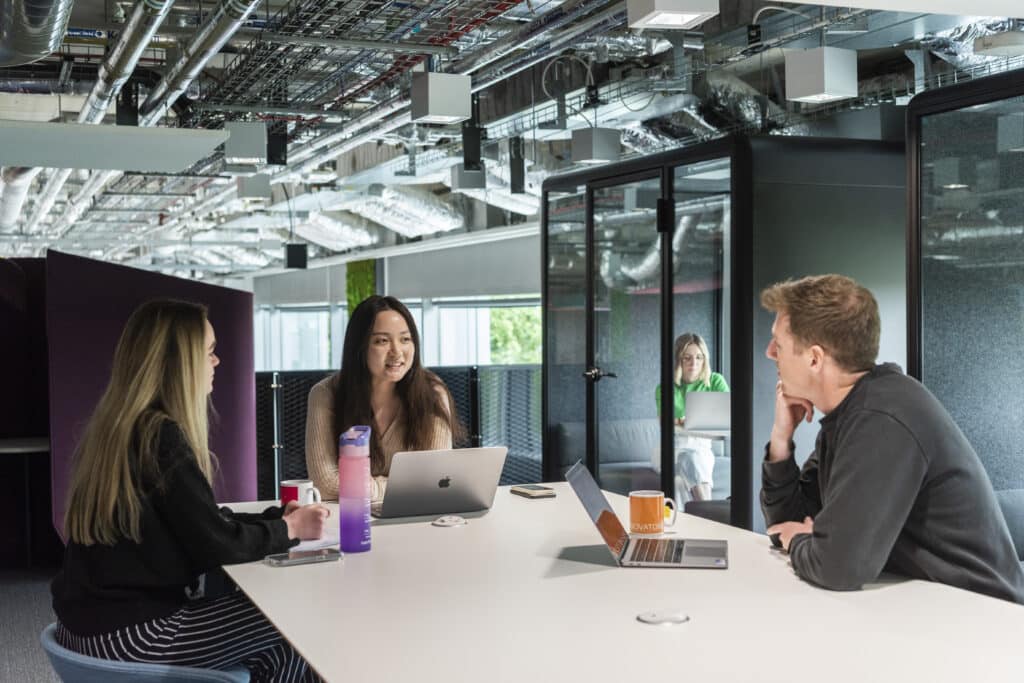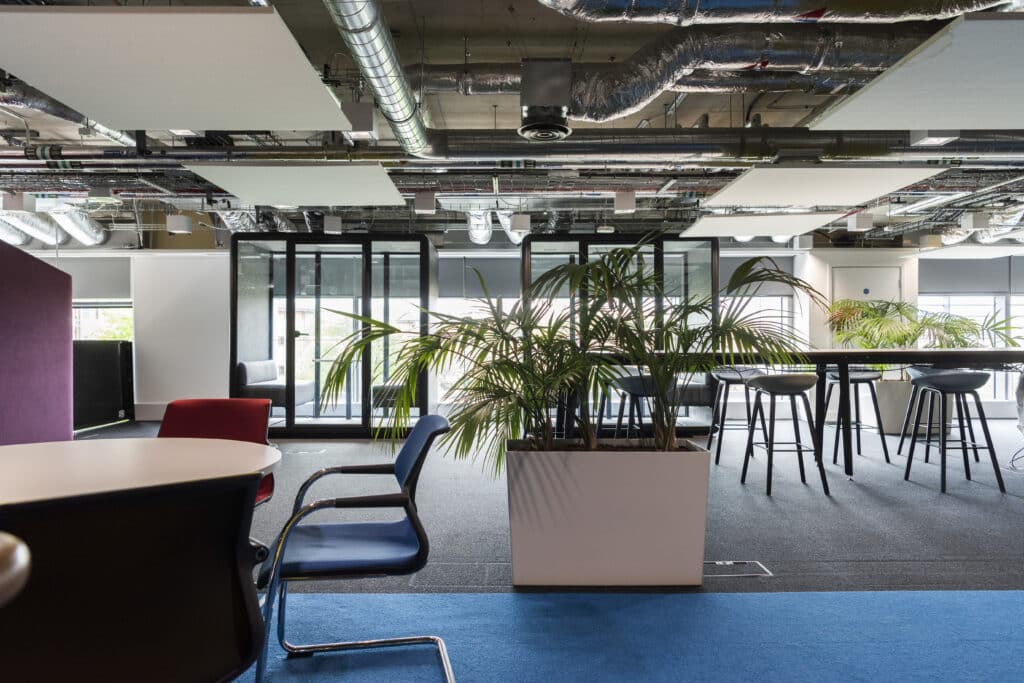 More than just an office
At Plexal, we're more than just an office space provider. We're a dynamic community-driven hub that empowers startups and small businesses to thrive. By joining Plexal, you become part of a vibrant ecosystem of collaboration, innovation, and growth. Explore our website, connect with our community, and discover how a private office at Plexal can take your business to new heights. Start your journey today and unlock the true potential of your East London business.
Book a tour
Stay tuned to our social channels @PlexalCity on Twitter, Plexal on LinkedIn and sign up to our Innovation newsletter for more.