At Plexal, we are committed to providing a dynamic and collaborative environment that empowers businesses to thrive. Whether you're a startup, SME, freelancer, or remote worker, our flexible East London workspaces are designed to cater to your needs: hotdesking, fixed desks and private offices.
Our Stratford coworking space is conveniently located on HereEast campus in the heart of East London, just a stone's throw away from Westfields, Stratford International and based in the Queen Elizabeth Olympic Park. With easy access to the city and beyond, making it the perfect choice for those looking for a well-connected workspace.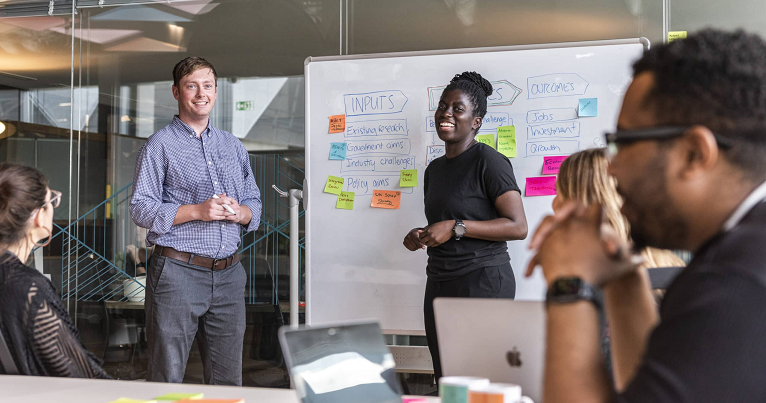 Why choose our Stratford coworking space
But Plexal is more than just a coworking space. We offer a range of benefits and resources that can help you take your business to the next level. Here are just a few of the ways that joining Plexal can benefit your business:
Access to our accelerators
We offer a range of innovation programmes designed to help startups and SMEs grow and succeed. We provide mentorship, resources, funding opportunities, and access to our extensive network. Whether you're just starting out or looking to scale your business, our programmes can provide the support you need; check out the open applications here.
2. A vibrant startup ecosystem
At Plexal, we have created a vibrant and supportive community of like-minded individuals who are passionate about innovation, creativity, and growth. Our community includes startups, investors, government agencies, industry experts, and academic institutions, providing a diverse and dynamic network that can help you connect, collaborate, and grow. Read testimonials here.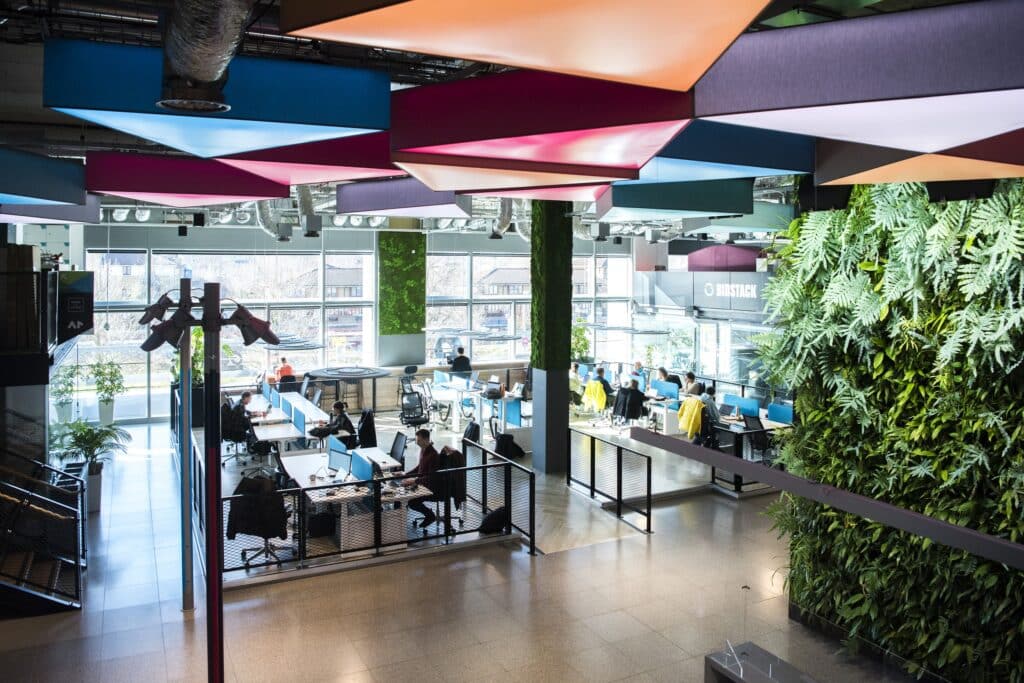 4. Flexibility and affordability
We offer a range of flexible membership options, including private offices, hot desks, and fixed desks, so you can choose the workspace that best suits your needs. Our membership options are also affordable, making it easy for founders, startups and SMEs to access the resources they need to grow and succeed.
5. A focus on community and collaboration
At Plexal, we believe that community and collaboration are essential for success in today's business world. That's why we've created a workspace that fosters a culture of openness, creativity, and innovation. Whether you're looking to network, share ideas, or collaborate on projects, our coworking space provides the perfect environment to do so.
Joining Plexal means joining a vibrant and supportive community of entrepreneurs, innovators, and change-makers.
With access to our accelerator programmes, startup ecosystem, state-of-the-art facilities, and a culture of community and collaboration, you'll have everything you need to take your business to the next level.