Cyber Runway
Cyber Runway is the innovation fast track for entrepreneurs, startups and scaleups.

Launch. Grow. Scale. Ignite.
From budding entrepreneurs with an idea to growing startups and scaleups that dream big, Cyber Runway fast tracks the growth of innovators.
Cyber Runway is the largest cyber accelerator in the UK. It is designed to address some of the biggest challenges facing cyber security, such as diversity and inclusion and regional representation, and supports the most promising innovators at various stages of growth.   
Our members keep 100% of their IP and equity, we're just interested in helping them grow. Cyber Runway is funded by DSIT and is delivered by Plexal with support from Deloitte and the Centre for Secure Information Technologies.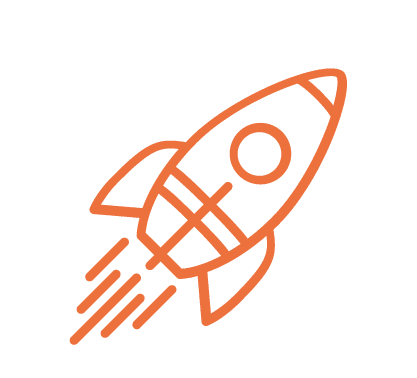 Commercialisation and personalised growth roadmap
For Ignite only. Each member will be given a personalised growth plan to help you progress through the accelerator, as well as product development and commercial support.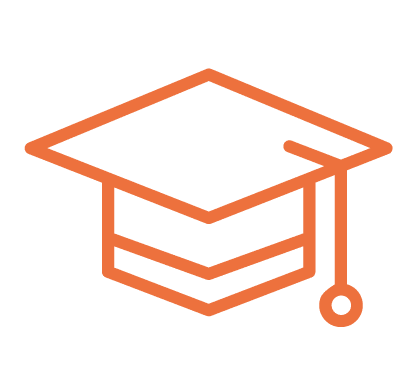 Business masterclasses
Learn from the best on everything from developing a product roadmap to how to raise your next round. All our masterclasses are accessible virtually.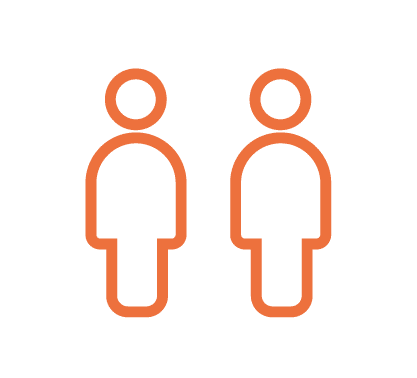 Mentoring and 1:1 advice
Get advice from successful founders, as well as experts in specific areas such as legal, finance and marketing. We'll also have a chief technical officer and chief commercial officer on hand to support members.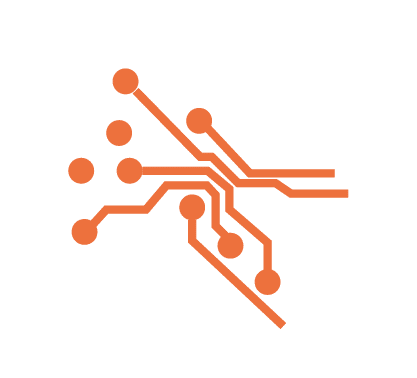 Engineering support
CSIT engineers will help members test new products or features and provide you with advice on technical decisions. You'll also get access to CSIT's Cyber Range, which simulates real-world deployment models in a safe area.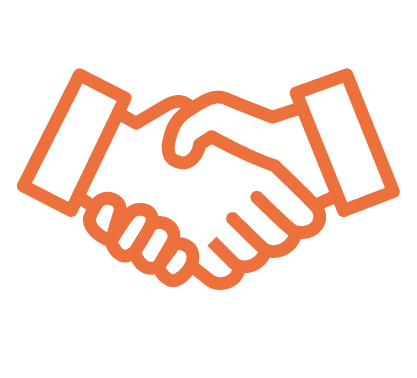 Investor pitches and industry introductions
Get in front of a global network of investors. Our Grow and Scale members will also benefit from industry introductions.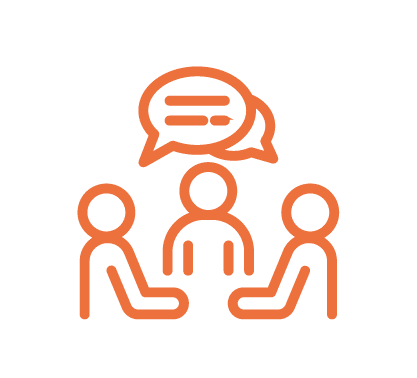 Presentation practice, meetups and peer support
Tap into a community of peers and take part in our regional and virtual events.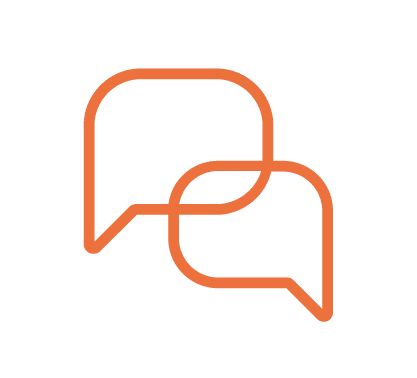 Resource library and startup advice on demand
Access a treasure trove of expert-written resources and advice for cyber startups.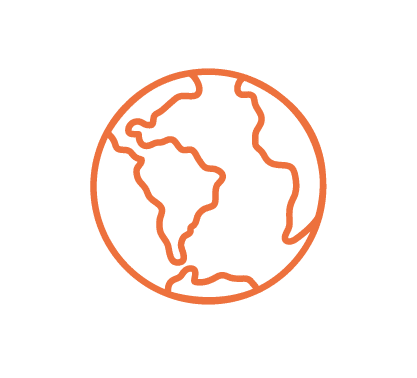 International network and global expansion
Link up with regional and global cyber hubs in Cheltenham, Manchester, New York, Tel Aviv, Sydney and more.
Are you interested?
Email the team for more information about being a mentor, joining our investor community or for information about applications opening in early 2024.
WHY CYBER RUNWAY IS SO VALUABLE
HEAR FROM THE CYBER RUNWAY 2.0 COHORT
"Quite simply the best business support programme I have been on. An invaluable experience that has provided a host of knowledge and contacts that has not only reduced my learning curve in the start up phase but likely to be a significant contributor as why PinsPin will be successful."
"I've been a co-founder before, but this is the first time I've ever participated in a programme like this. I found the programme was very useful for focusing our message and execution of our plan."
"I believe that it has helped us to move faster than we would have because we had a lot of relevant training early on. We also benefited from the introductions that were made, and we jumped on!"
"Plexal and Cyber Runway has given the us unique opportunity to properly evaluate the commercial opportunities in defence and UK public sector with respect to otherwise difficult to access opportunities. These typically lie behind confidential public procurements."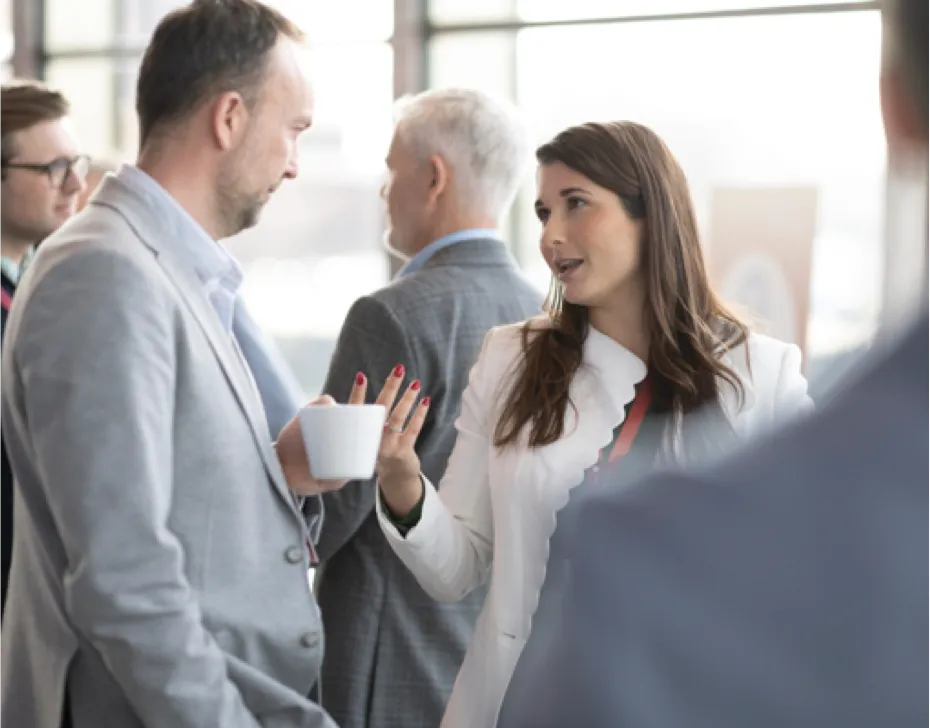 OUR FIRST ACCELERATOR
107 of the brightest cyber entrepreneurs and startups took part in our first accelerator. 86% of early-stage entrepreneurs made useful connections, while later-stage companies saw a 20% increase in revenue and a 22% increase in headcount. Members like Meterian and Jitsuin integrated their products after connecting on the programme, while CyberHive made useful connections and used access to CSIT's engineering team to review its minimum viable product.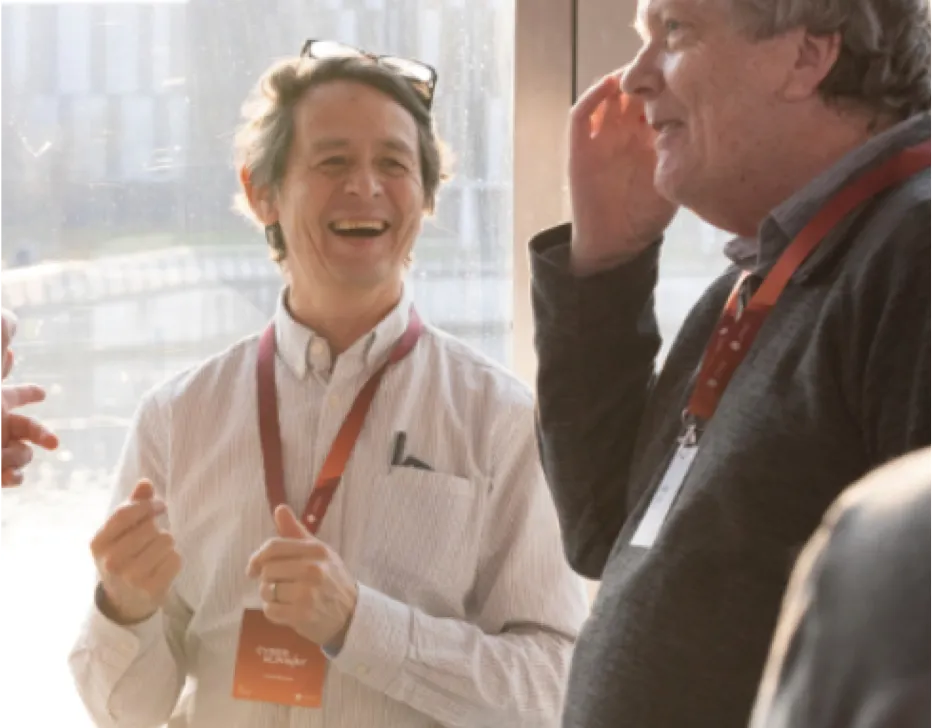 MAKE CONNECTIONS. ACCESS OUR CONTENT HUB
From July, anyone who applies for Cyber Runway gets access to on-demand content designed to help cyber startups turbocharge their growth. Our content hub is also a great way to get to know the community.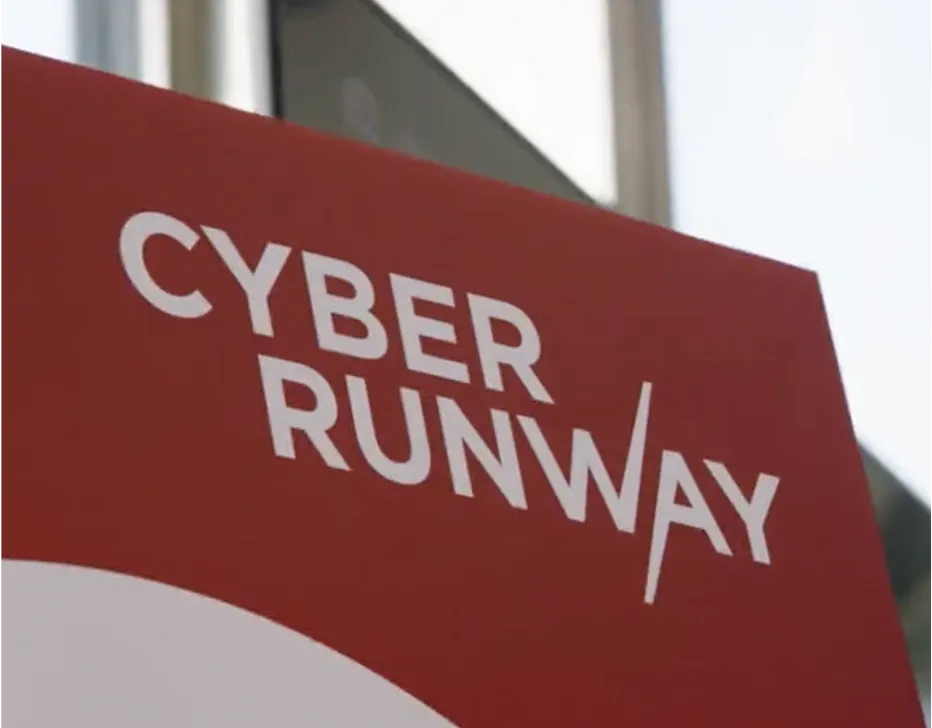 DESIGNED WITH INCLUSION AT THE HEART
We think cyber innovation thrives when teams are diverse, and that everyone who wants to join the sector and grow their business should have access to the right support. 45% of our members from cohort one were female-led startups and 52% were run by founders from black, ethnic or minority backgrounds. We're designing Cyber Runway with inclusion at the heart by partnering with organisations and connecting members with mentors from a range of backgrounds.
CATCH THE HIGHLIGHTS FROM OUR FIRST IN-PERSON MANCHESTER EVENT