Our current NCSC for Startups programme, which began in January, has just hit the midpoint milestone of its 12-week run. We marked the moment by taking our intake of founders on a road trip from the usual programme base in Cheltenham to Manchester alongside the Plexal innovation team and other partners.

But first, a quick reminder of the talented startups on the programme:
So why Manchester? Like Cheltenham, Manchester is a thriving hub for the cyber security community and our startups visited the North West to connect with a host of organisations including members of the VC, corporate and startup communities, all hosted from the Greater Manchester Digital Security Hub (DiSH).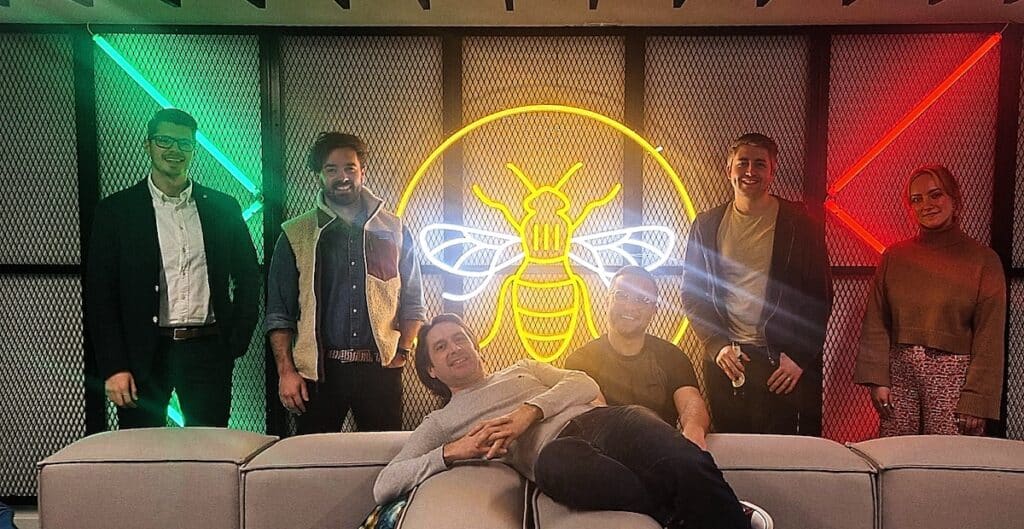 Each week, the intake has met with internal and external mentors and connected with the Cheltenham ecosystem, in addition to refining their value proposition and target customer base. But the trip to Manchester provided an opportunity to test the startups' existing value propositions with new audiences, including members of the VC community.
The visit to the North West also allowed the companies to validate assumptions with their target customer base as well as gain insights from industry experts. This included sessions focused on selling into government and corporates and meeting with representatives from BAE Systems Digital Intelligence and Barclays.
It was an intense week with a total of 45 group and one-to-one sessions held across just three days, engaging with 23 people across the ecosystem who represented 15 different organisations. And with an added filming session thrown in for good measure, which gave our founders a chance in front of the camera, it also allowed us to catch-up with NCSC For Startups programme Alumni, Fezzant.
Thanks to our startups for being so committed, as well as to our community for their participation! Wavestoone, Osney Capital, Sure Valley Ventures, Mercia Asset Management, 6point6, Mills and Reeve, MHA Moore and Smalley, MACC, Bae Systems Digital Intelligence, Barclays, Automaly and University of Manchester, take a bow.