The UK's Foreign Commonwealth and Development Office has tasked Plexal and our partner Protection Group International with delivering a fellowship programme for talented female cyber security professionals throughout the Gulf Cooperation Council (GCC).
The fellows have spent six months receiving mentorship and advice from experts within the cyber sectors in the UK and Gulf region. Working in project groups, fellows have explored innovation methodology, honed their research skills and engaged in discussion about the latest trends, challenges and technologies in the cyber security sector.
The value of the Fellowship is clear. By presenting to each other, taking part in panel discussions, collaborating and hearing from other successful women in the sector, they've built meaningful networks, become more confident and worked on their leadership skills.
As we gear up to welcome our next cohort, we wanted to highlight what the women have worked on during the fellowship and what they've gained from the process.
Growing participation in the Women in Cyber Security Middle East group
The Women in Cyber Security Middle East (WiCSME) group aims to bring women working in cyber security in the Middle East and Africa closer together and increase participation in the sector. Fellows who felt particularly passionate about this joined the group and explored ways of raising its profile. They harnessed and developed their communication skills to write a group mission statement:
"To empower women in their cyber security career by enhancing their networks, skills, and knowledge through collaboration with others, and knowledge-sharing."
They also produced a detailed communications plan, covering everything from social media and press to specific events that the WiCSME network could attend.
Being heard on the world stage: speaking at the UN
Fellows had the opportunity to take part in two of the UN's Open-Ended Working Groups (OEWG), a governmental process of negotiation and decision-making between member states.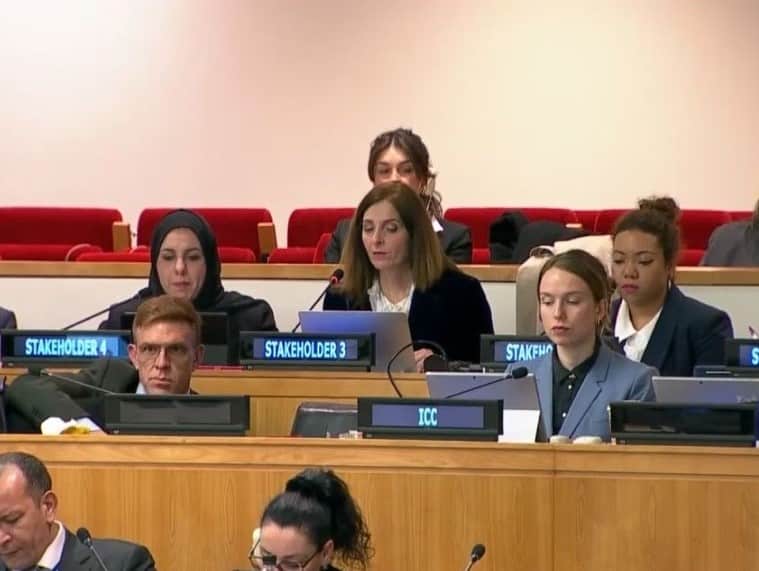 Recommendations included:
The participation of women groupings without official company registration status to be able to participate in the OEWG
Identifying entities from the private sector in the international community that could provide apprenticeship schemes to women in the Middle East, citing a good example from Jordan
Empowering women in the GCC to take an active role on the world stage is so important that it will be the focus of the new Cyber Diplomacy group when the next cohort of fellows joins.
As well as having the chance to speak at the UN, they will explore potential career routes and grow their understanding of how nation states approach cyber security policy, as well as existing avenues for cooperation and cross-border collaboration.
Understanding gaming habits and preventing risks
The Awareness Syndicate Group decided to focus their attention on a particular segment of society: young gamers who were active online but vulnerable to cyber attacks.
The group conducted surveys with gamers aged 13-18 (and their parents) to understand their approach to cyber security, including the way they use passwords and how much information they share with strangers in games. Insights they learned included:
91% of respondents want to use the internet safely but 26% say they don't feel confident online
60% use the same password across more than one account
6% of respondents have shared personal information that was then used against them in online games
50% of parents of children who play online games say their children play online games with strangers
They were mentored by Get Safe Online, a UK-based company that provides free and impartial internet safety advice. Together, they designed the survey to get the user insights they needed. They then devised an Arabic language campaign targeting the parents of gamers, helping them become aware of the risks to their children and some of the steps they can take to keep them safe online.
Comparing privacy regulation across the GCC

GCC countries have been working towards harmonising their privacy regulations and aligning them with international standards to make it easier for businesses and individuals operating in the region to stay compliant.
To explore this, the Research Syndicate Group delved into the data privacy policies of the six GCC nations –Bahrain, Kuwait, Oman, Qatar, Saudi Arabia and the United Arab Emirates. Each fellow researched the current privacy laws in a particular country, before they came together to consider the similarities and differences across the region.
The UKGulfWIC Research Syndicate Group report details the legal frameworks, regulatory bodies, key provisions and enforcement mechanisms in each country.

Common elements in GCC data privacy policies include approaches to data processing consent requirements, data subject rights, data breach notifications, cross-border data transfer rules and the establishment of legal grounds for data processing.
As well as strengthening their research and analytical skills and deepening their understanding of how other countries approach data protection law, the project acted as a springboard for discussion about policies affecting the cyber sector among the group.
From concept to MVP
The Innovation Syndicate Group explored what it would take to launch a cyber security product that would address the challenge of insider threat facing organisations. This involved:
Conducting competitor analysis;
Researching the cyber challenges facing organisations, such as insider threat, phishing and ransomware;
Learning about innovation methodologies employed by startups, including design thinking and the Mission Model Canvas.
Guided by guest experts and startup founders such as Arqit and PORGiESOFT, the group tested and validated their ideas. They also analysed the coding they would need to develop a Minimum Viable Product (MVP) and what sort of data they would need to collect. Through this, they learned about the hands-on challenges of sourcing data and the importance of being clear about the end goal, keywords and outputs.
They also learned about public speaking and pitching. Through this process and group discussion, they stress-tested the value proposition for their concept, refined what its purpose was and planned out the steps needed to be taken to go from concept to MVP.
Looking ahead…
Congratulations to our fellows, who have now graduated from the UK-Gulf Women in Cybersecurity Fellowship.
A new group of fellows will be joining us in Muscat later this month, and many of our alumni have chosen to stay on as mentors. With each group that graduates from the fellowship, we're growing a powerful network of women working in the cyber sector who are motivated to support each other, celebrate each other's successes and collaborate.
If you're interested in becoming a fellow or getting involved by being a guest speaker or mentor for the fellowship, please get in touch with us on connect@plexal.com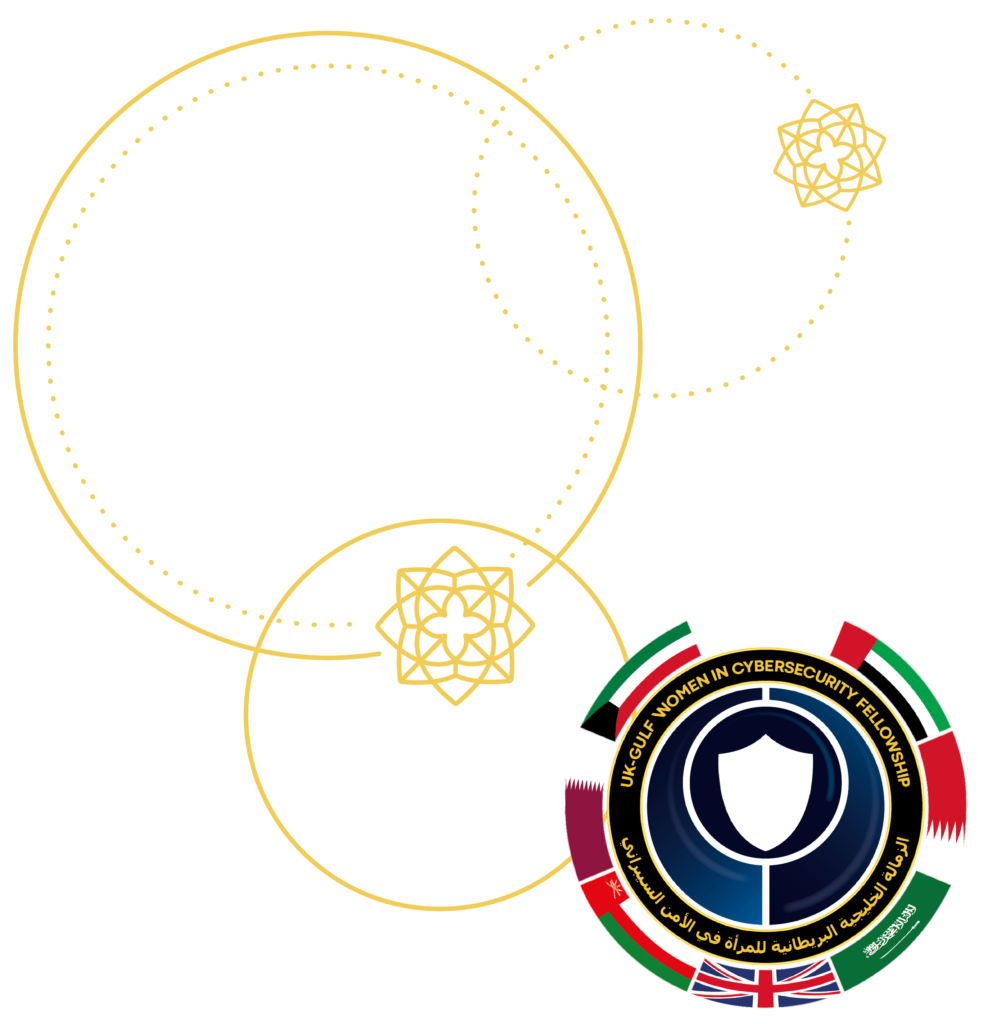 Follow #UKGulfWIC on LinkedIn and Twitter or follow the British Embassy in Oman's activities on @UKinOman on Instagram, Facebook, LinkedIn and Twitter.