Choose your private office space
Welcome to Plexal – the ideal place for you to work, grow and thrive in your own private office in Stratford.
Looking for a private office space in East London? Look no further! Experience a state of the art workspace that combines community and opportunity for collaboration with exceptional services. Our office space in Stratford offers a productive environment, tailored to your needs in the heart of the tech and innovation hub on the Here East campus. Discover the perfect serviced office to rent in Stratford and elevate your business at Plexal today.
WORKSPACE STRATFORD MEMBER BENEFITS
Thirsty Thursdays (members drinks)
Showers, lockers and indoor bike racks
Exclusive member discounts
Secure entry and on-site reception
Bookable meeting rooms, including our boardroom
As much tea and coffee as you can drink
Member breakfast mornings
Mentoring and support for founders
Download the Plexal Stratford Private Office brochure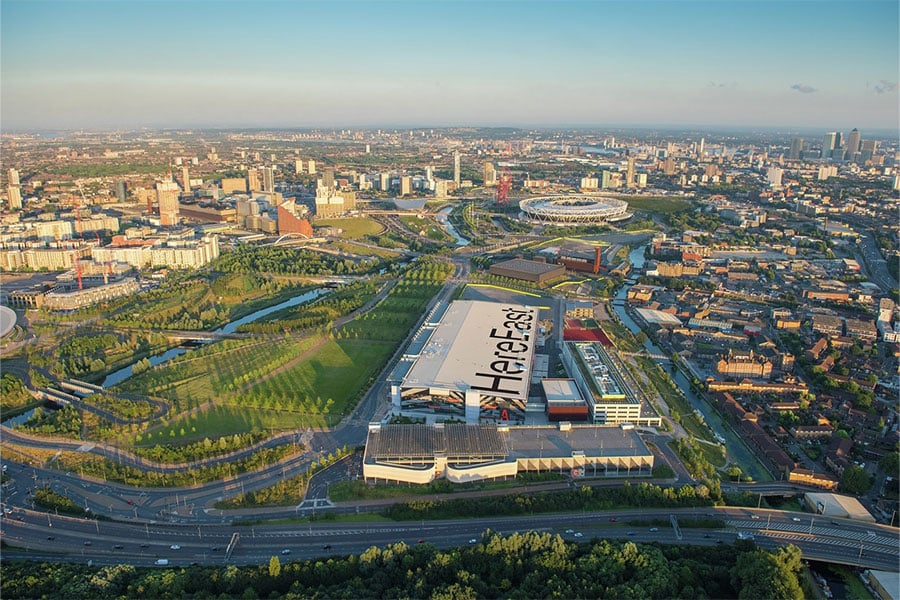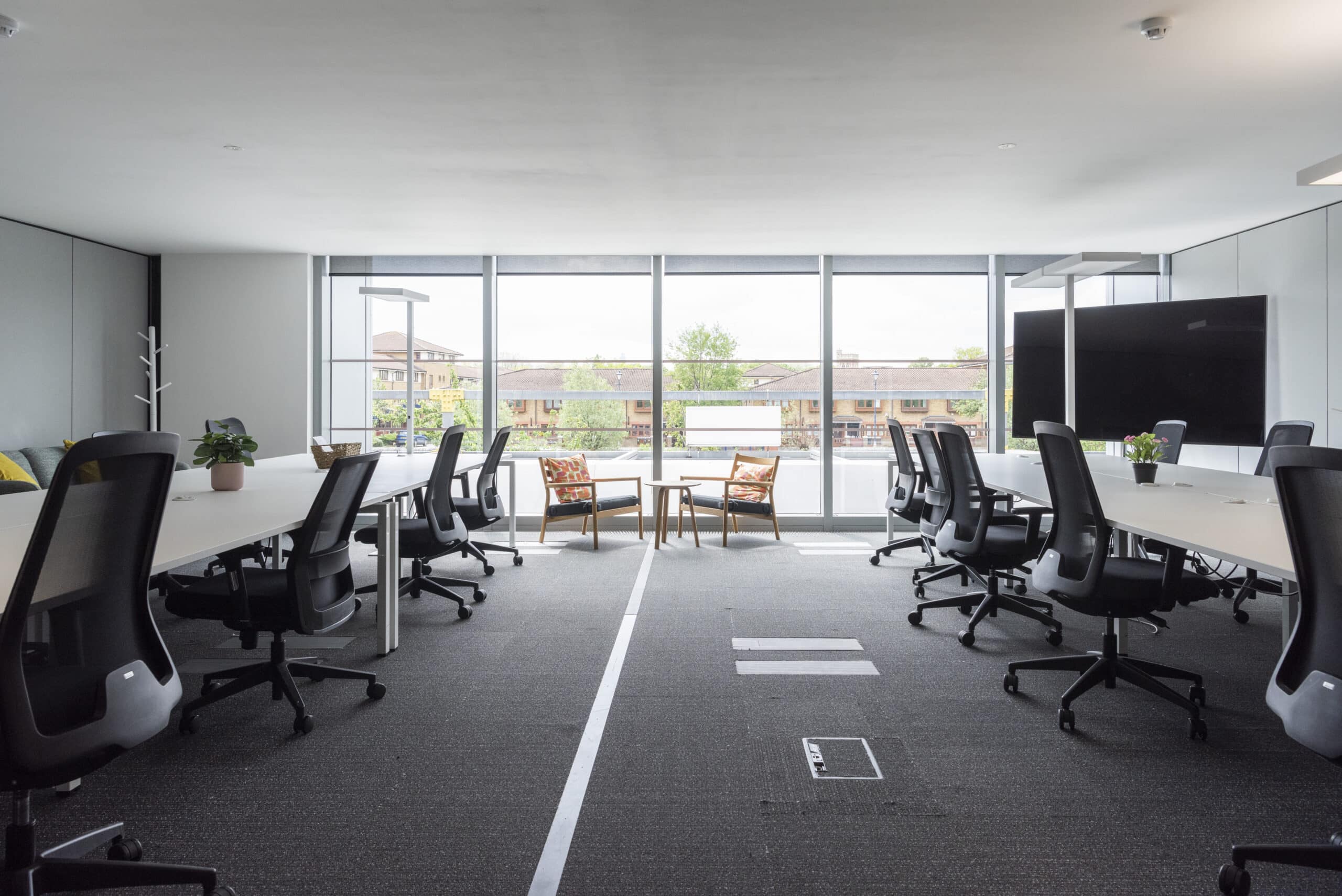 Cost of Office to rent in Stratford, Starting from £1375 +VAT
One month's deposit
Enjoy a private, double-glazed office with your mail delivered by our team
Daily one-hour meeting pod credits for each team member
Full access to our workspace, community events and benefits
SUPPORT TO HELP YOU SCALE
When you join Plexal you get more than an office: you get a partner.
With Meet @ Plexal, all founders get 1:1 access to Plexal's innovation and leadership team. Book in a time with us and we'll explore how we can support your mission, whether it's making an introduction, or spotting a way for us to collaborate with each other.
Then there's the on-site experts at Plexal, who we've chosen for their experience in advising startups and scaleups on branding, insurance, banking, legal issues and recruitment.
All members also get free 1:1 consultations with our partner Informed Funding, who can advise you on cashflow, financial forecasting and raising investment.
And our community team is always on hand. From fixing an IT issue to recommending somewhere for lunch, they've got you.


GET YOUR FREE
WEEK TRIAL.
Find your private office to rent in Stratford. Book a tour to see our serviced office spaces available.
Benefits of choosing a private office
Explore the advantages of having a dedicated private office space in London.
You can customise your private office to reflect your brand identity and foster a collaborative environment for your team. Bring your clients, suppliers and stakeholders to your own space which you can tailor to reflect your brand.
Being part of Plexal coworking space in Stratford gives you access to fully equipped facilities, fast Wi-Fi, unlimited coffee, tea, and filtered and sparkling water, as well as a range of professional services such as reception support for your guests, mail handling and access to meeting rooms. Moreover, your team will love getting involved in community events to develop their skills, network and even share in the Plexal workspace Christmas party!
We offer a range of pricing options so we can find a solution to fit your budget.

OFFICE MEMBER SPOTLIGHT
How Canopy
is revolutionising
vehicle security with AI
Canopy is a joint venture between Ford and ADT that's designing smart vehicle security systems to protect vehicles and their contents from theft. It has a drive-in vehicle workshop right here in our Stratford workspace!
MEET OUR COMMUNITY TEAM
From making introductions to putting on events, our community team is here to help you make the most of life at Plexal.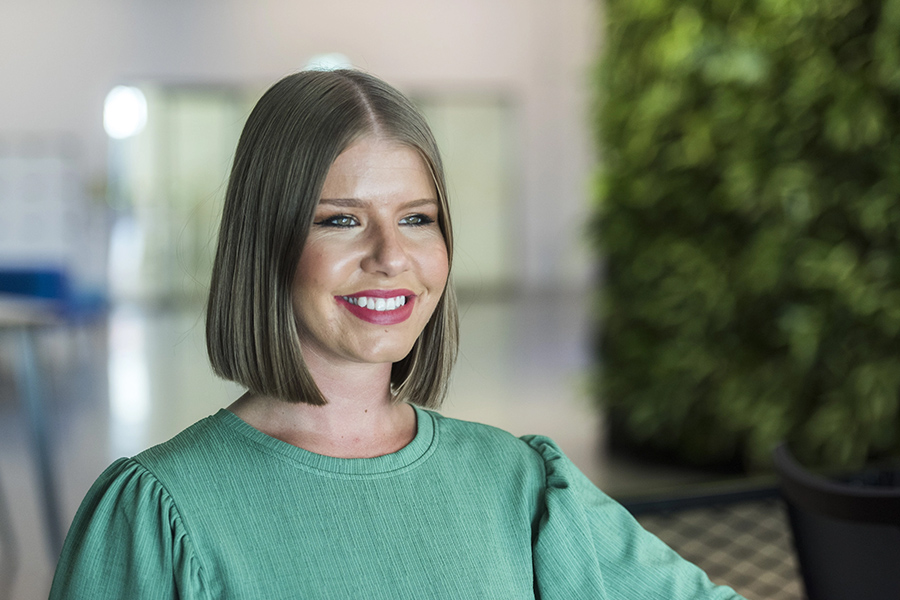 Hollie Saville
Head of Operations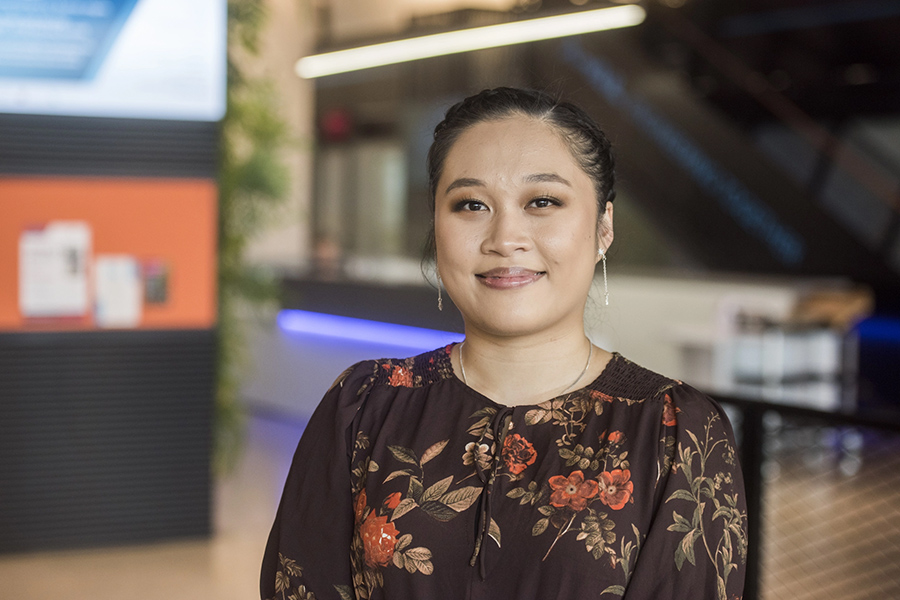 Monica Cheung
Community and Analytics Associate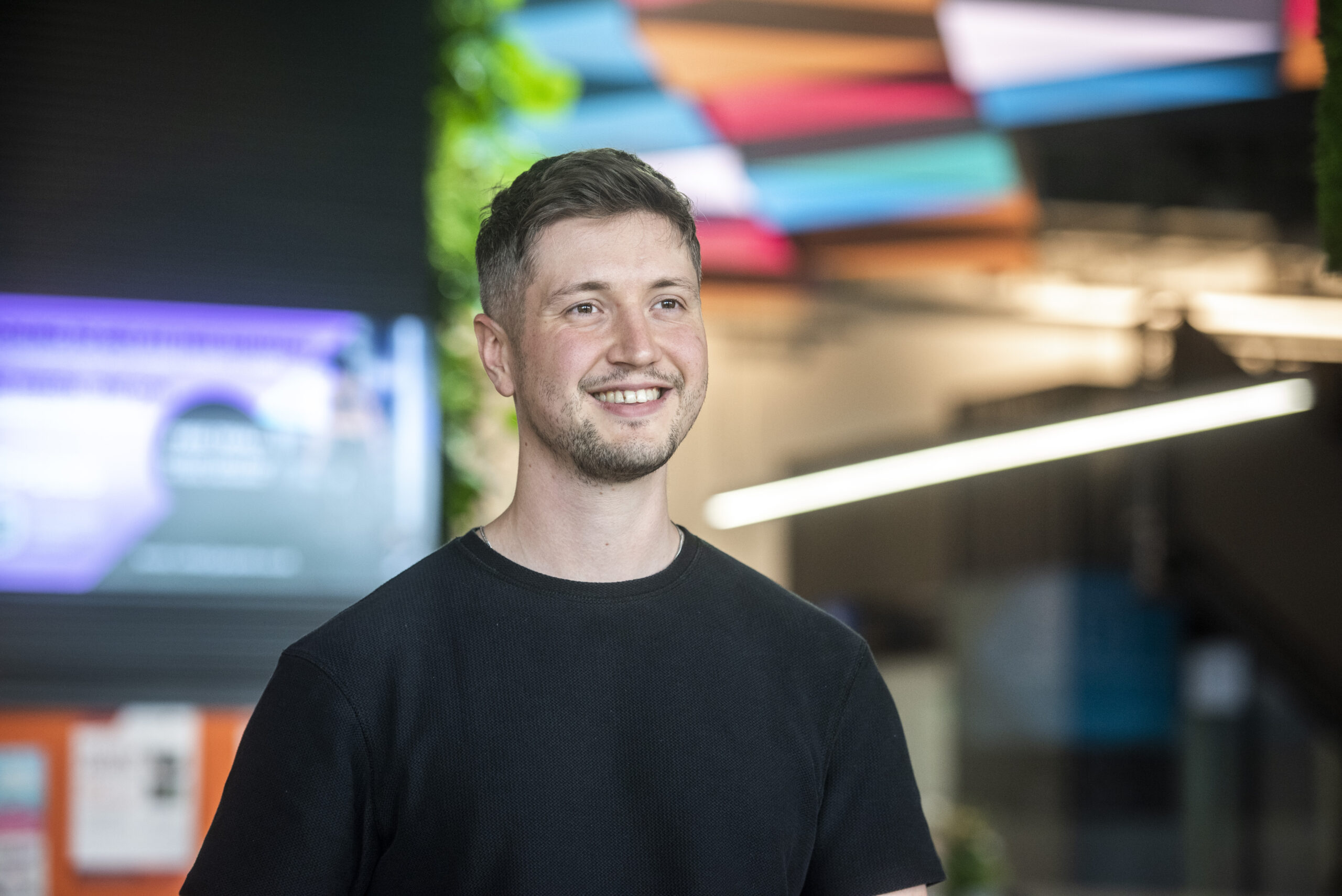 Dave Clayton
Community and Sales Associate
COMMUNITY EVENTS
From our meetup for founders to social events like yoga and drinks, there's always something on.