Oxford Street is one of the busiest and most polluted roads in London but it's seen a 47% reduction in daily average harmful nitrogen dioxide levels in recent weeks. In fact, it's hard not to notice how much cleaner the air has become in the country's urban centres. This is taking place all over the world too: India's air quality has improved so much since it went into lockdown that the Himalayas can be seen from parts of the country for the first time in decades, while the Centre for Research on Energy and Clean Air estimates that there have been 11,000 fewer deaths due to pollution in Europe thanks to widespread lockdowns.
The steps made necessary by the COVID-19 crisis have achieved what years of debate and incremental policy change has struggled to do: they've drastically altered our travel behaviour and reduced emissions.
But we can't afford to go back to normal when it comes to our transport system if we're serious about sustainability – especially since transport currently accounts for around a third of UK emissions. That being said, with the price of oil so low and people wary of coming into close contact with each other, we could see a reversal of the progress we've made without the right policies and innovation injections.
One of the biggest mobility casualties of the lockdown period and its subsequent recession could be electric vehicles. Even before this crisis, respondents to a study by BP cited the cost of EV as the biggest barrier to adopting them and just 0.5% of all vehicles licensed in the UK were classed as ultra-low emission at the end of 2018. There are lots of other reasons that go hand in hand, such as range anxiety, but drivers are surely going to be even less likely to make the switch given the economic climate we're in. According to research by McKinsey, discretionary consumer spending may go down by up to 50% – and an electric vehicle is likely to fall into the "nice to have, but not now" category. In addition, as more people inevitably choose to staycation in the UK because they're nervous about international travel, worries about running out of charge while driving across the country (also known as range anxiety) could be another reason to stick to petrol.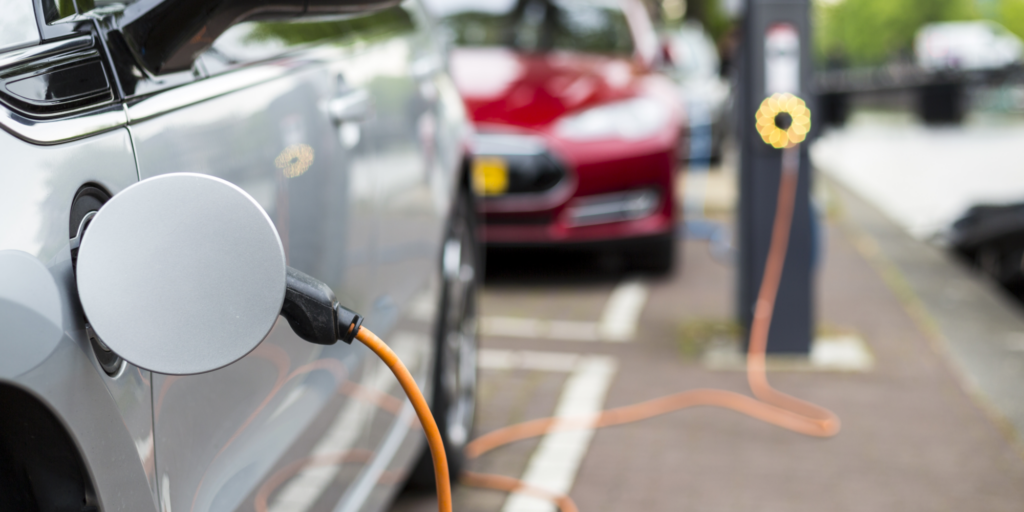 At the same time, the car will be more appealing than ever. In fact, more car journeys are already starting to take place while public transport use remains at low levels.
According to the Department for Transport's figures, most households in England own at least one car. And as the lockdown begins to ease, people will no doubt feel more comfortable being in their own sanitised vehicle or a hired car than on packed public transport where social distancing isn't always possible. There's not much evidence to suggest most people would be willing to share their car journeys either – the UK has never really embraced shared mobility and that's unlikely to change after lockdown.
The movement of goods and services is also changing. Older people who have never shopped online for food are now getting deliveries to their door, and it will take time for people to return to the high street rather than having their shopping delivered.
City leaders across Europe are already preparing for a resurgence of car journeys and trying to offer people an alternative while still recognising people's fears for their health and safety. Roads once used for cars are being temporarily repurposed for cycling and walking and public funds are being allocated to make these a real alternative. Milan has introduced ambitious cycling and walking schemes while Paris is spending €300m on a network of cycle lanes. In the UK, the Scottish government has announced £10m to open up cycling and walking routes while the UK government is putting £250m into cycling infrastructure and bringing forward e-scooter trials to next month in a bold move that could see them becoming legalised.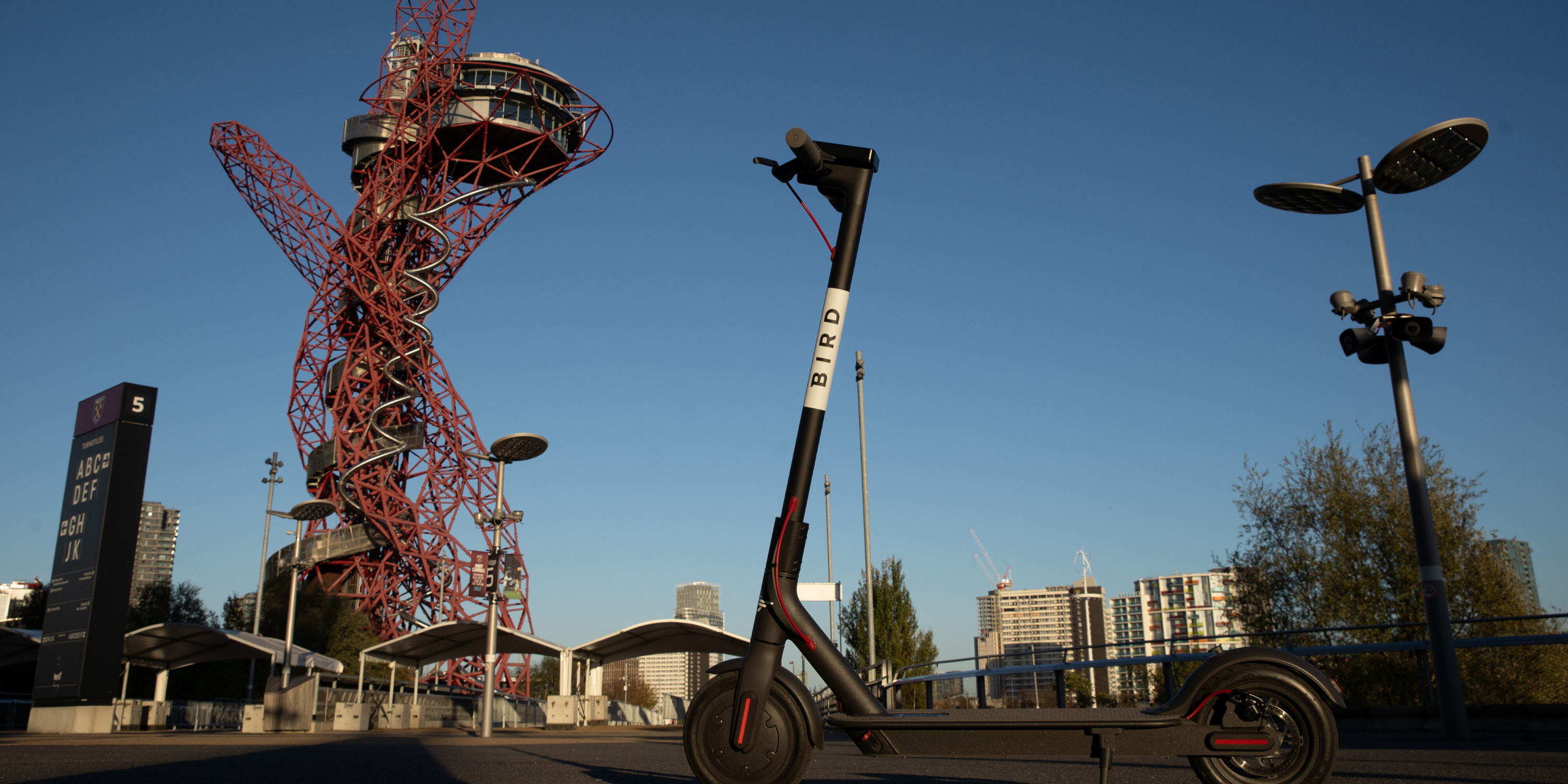 At Plexal we welcome these moves but think we should go further. Just 9% of people want a total return to pre-lockdown life according to a YouGov survey and the UK's transport secretary Grant Shapps has admitted that our public transport system "cannot go back to where it left off".
But we shouldn't take it for granted that we won't simply return to pre-pandemic behaviour once we come out of state-of-emergency mode – even though the facts show that we're also facing an urgent climate emergency. As a warning example of what might happen in the UK, private car usage increased by 32% over and above pre-lockdown levels in Wuhan, China after restrictions were lifted.
We have a small but potentially powerful window of opportunity to fast-track innovation programmes, build on the spirit of cross-sector collaboration and give the public real choice – but we have to do this with extreme sensitivity to people's fears about safety and the economic difficulties the pandemic is creating.
These are a few starter ideas and principles for a way forward. If you're interested in exploring these with us, get in touch.
10 ideas and principles for the future of mobility
This is a time for data-driven experimentation. It's fantastic news that e-scooter trials will be brought forward and expanded – let's continue launching other micromobility pilots in real-world settings to learn how different providers could exist in tandem, and what the public's reaction is. If we embrace this bold spirit of testing and combine it with real insights, we could see new travel modes being deployed across the country in record time.
Encouraging EV using a fuel tax or other financial penalties could hurt the poorest at a particularly difficult time – so incentives and education to bust common EV myths are preferable right now.
People need choice – real choice. Only truly multi-modal mobility system can serve the varying needs of people. If we limit ourselves to a handful of transport modes, we'll be less able to adapt.
Cracking Mobility as a Service could enable cities to plan and optimise their transport networks to ease pressure on public transport at peak times and give people valuable information so they can make informed choices.
With more people likely to be adopting more flexible working patterns, surely now is the time to reimagine the commute?
We can't allow the temporary access to roads for cycling and walking to be reversed as lockdowns ease. Cycling lanes should be widened and new and permanent infrastructure created.
Deliveries are a lifeline to vulnerable communities, but we need to find smarter ways of moving goods around and addressing the last-mile challenge.
It's time to address transport black spots – places where household incomes tend to be lower and yet people have little choice but to drive because of a lack of public transport or active travel routes.
We have an opportunity to see how specific health and safety conditions, coupled with behavioural insights, could encourage people who would normally drive or hire a car to try shared transport.
Innovation programmes like London FreightLab are pairing startups with city leaders and representatives from industry to co-create solutions to big transport challenges, but funding for these out-of-the-box innovation programmes could be in danger if the public spends less on public transport or government funding is diverted elsewhere. We need to continue funding programmes that enable cross-sector collaboration and innovation, while supporting a startup community that's facing economic pressures because of the lockdown.