How Plexal is working with IBM
The Mission Technology Integrator is a fair way for the private sector to co-create technology the UK needs most. Plexal helped IBM and two SMEs create two proofs of concepts that they're all able to sell to the government or the private sector.
Mission Technology Integrator
The government knows that small companies can create jobs and solve the big challenges faced by society and business. Its Integrated Review of Security, Defence, Development and Foreign Policy says that regaining technological advantage is a top priority. And unlocking startup innovation at home is the answer.
In fact, it wants to direct 33% of central government procurement to startups, whether directly or indirectly, by 2022. So how can we encourage large enterprises to collaborate with smaller firms, while protecting all parties?
Our solution was the Mission Technology Integrator. We're helping IBM identify challenges, find SME partners and put the right conditions in place to allow them to build new technology together that both parties can sell to the government or the private sector. We've completed three challenges already and a fourth has just started.
IBM'S GOAL: STARTUP COLLABORATION
IBM wanted to work with SMEs outside of its network. Plexal helped IBM identify challenges that:
mattered to the company
matched up with the technology challenges the UK government is prioritising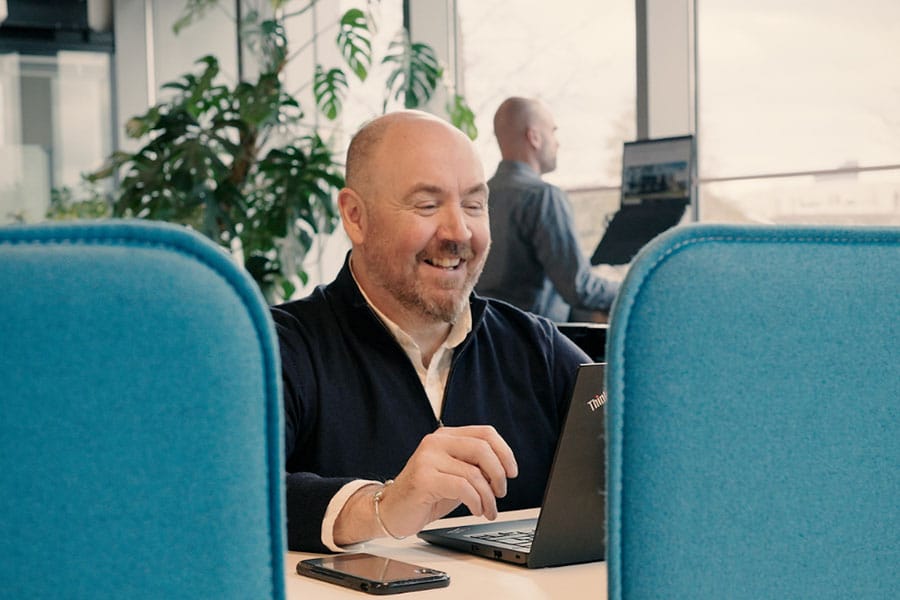 DEFINING THE CHALLENGE AND SELECTING THE STARTUP
Drawing on our relationships with the government, investors, enterprises, SMEs and academia, we work closely with IBM to understand:
its objectives
the Government's policy priorities
capability gaps
We then:
set challenge statements
understand where the market is going
scan the market for potential SME partners
use our scoring system to select a shortlist for IBM
MAKING IT FAIR
We've designed programmes that enabled IBM and two SMEs to build technology together.
We managed the contracting process, making sure the SMEs got paid for their work and that everyone had fair access to the intellectual property created.
We also moved quickly – each sprint took ten weeks or less.
Plexal takes no equity or IP from either IBM or the SMEs taking part. We're just here for the innovation.
CHALLENGE ONE: IMPROVING PUBLIC SAFETY THROUGH VIDEO ANALYSIS
The challenge
We helped IBM team up with computer vision SME Pimloc to develop a solution that can create automated human and machine-readable reports of events captured by video feeds.
The public sector's need to keep people safe using CCTV is challenging because video feeds can't be monitored 24/7. Teams use the human resources and devices at their disposal to catch, interpret and act on threats quickly – but they don't catch everything.
IBM wanted to find out if there was an opportunity to build on or adapt game-changing technology from the startup and SME ecosystem. It also wanted to explore the potential of training a model using the metadata from a feed.
Our solution
We designed a programme that would help Pimloc and IBM explore how they could combine their technologies and test potential solutions in live environments.
The proof of concept the teams developed is now being presented to the government. IBM and Pimloc can also use it as a business development tool. They can use it together or solo, that's up to them.
They're also exploring opportunities for more collaboration and co-creation in the future.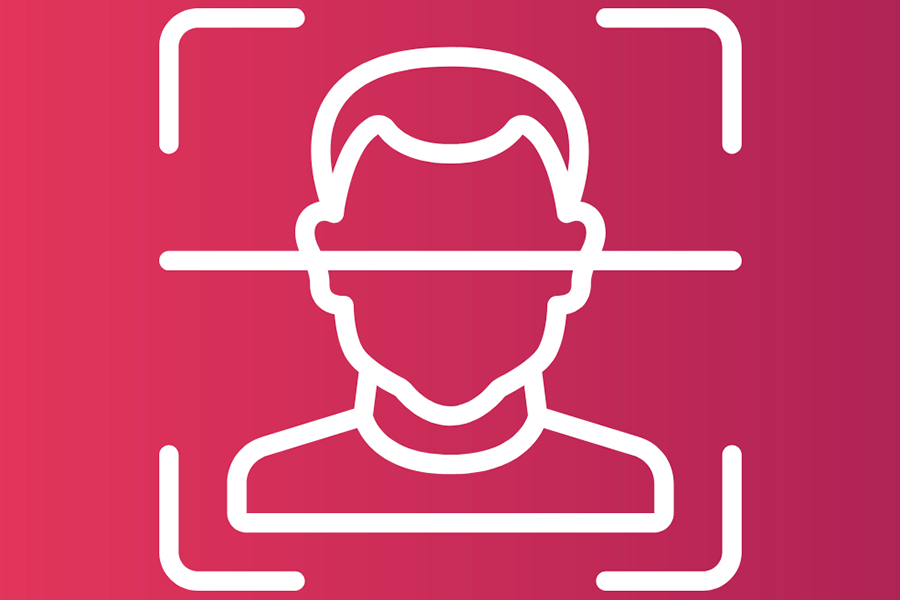 CHALLENGE TWO: ANOMOLY DETECTION IN PATTERNS OF LIFE
The challenge
Patterns exist all around us, most of which we don't notice. For example, transport systems have standardised timetables and financial transactions operate within strict regulations.
By capturing and analysing what usual behaviour (also known as pattern of life) looks like, you can tell when something unusual happens.
IBM wanted to work with an SME to build an application capable of carrying out advanced pattern of life analysis.
The solution
Despite the fact that they were operating in stealth mode, we found Telicent. We decided that its GEO product had the greatest potential for our challenge.
During a ten-week sprint, Telicent and IBM built applications on top of Telicent's existing CORE platform. IBM provided a hosting platform and technical support that enabled Telicent to install and test its product.
IBM and Telicent are taking the proof of concept to potential customers and Telicent has hired new staff on the back of the sprint.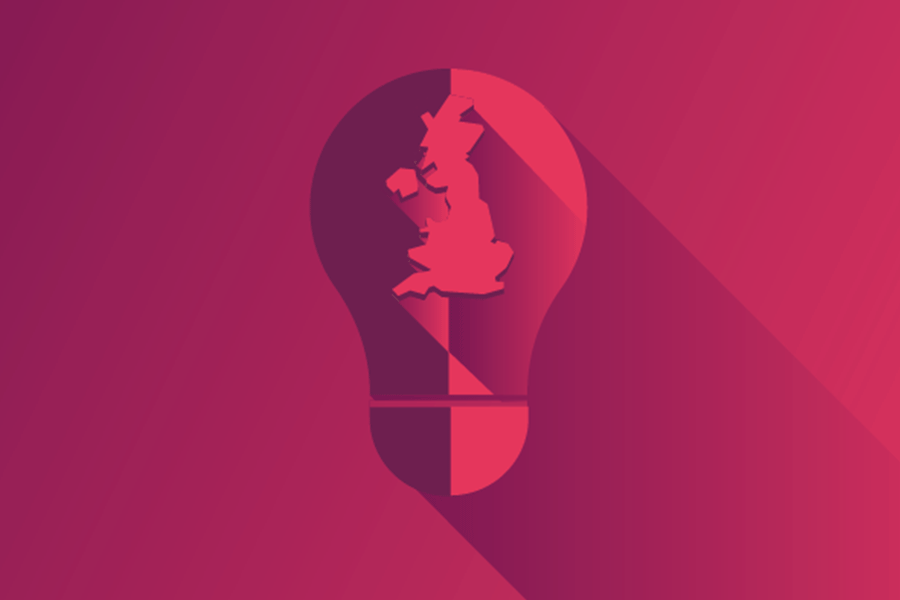 CHALLENGE THREE: MEASURING STRESS AND FATIGUE IN HIGH-PRESSURE ENVIRONMENTS
The challenge
IBM wanted to explore the potential of building on an existing solution that could measure levels of stress and fatigue in high-pressure environments.
The solution
After defining the challenge and scanning the market, Plexal recommended that IBM didn't engage with an SME to build a solution yet.
The potential solutions already on the market didn't fit our criteria because they either:
existed in non-UK markets
were too intrusive or weren't suited for office use
were owned by an SME that wasn't able to take time away from a mission-critical job to join an innovation sprint
raised concerns about surveillance and intrusion
Instead, IBM is using what it learned to explore the possibility of building a model office where it could test potential solutions.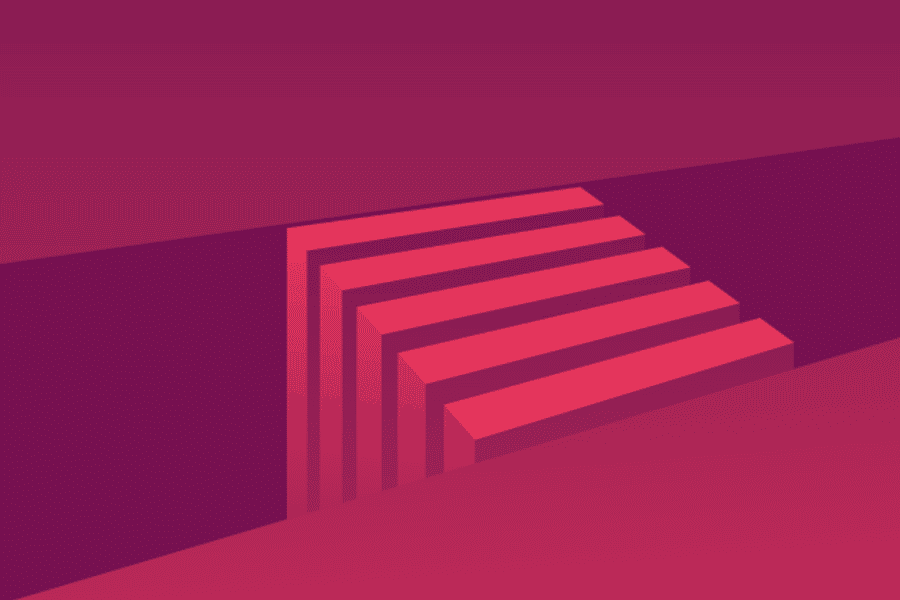 WHAT THEY SAID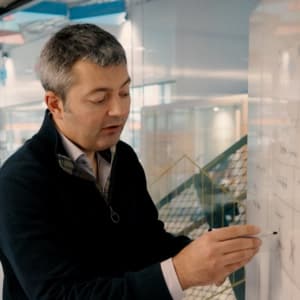 Ed Gillett,
Client Partner, IBM
Our business development teams have thoroughly enjoyed working with Plexal on all of the proofs of value and we've learned a lot about a market we thought we knew quite well but have realised we don't. Our technical teams have welcomed the chance to have the freedom to think, discuss, interact and work with new, like-minded and highly motivated startups. We have been hugely impressed with who they have met and what has been produced in compressed timescales.
We have reached agreement on all technical problems, encountered no commercial or financial issues and together feel very positive about the next phases for each proof of value.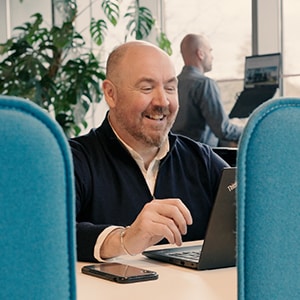 Steve Kochli,
Chief Operating Officer, Telicent
It's been a brilliant opportunity for Telicent. During the ten-week engagement we accelerated the development of our CORE data platform and GEO pattern of life application significantly, and gained detailed market insight that would be very difficult to access as a young startup. This has allowed us to further validate our product design and market fit.
The IBM and Plexal teams were incredibly flexible and supportive during the project, and the ongoing engagement with them after the project completed is generating new opportunities and leads that would not have been available to us previously.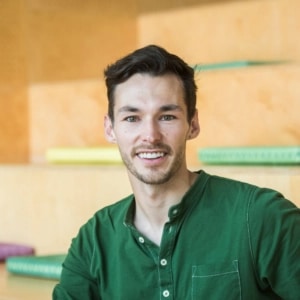 Bruno Sussat,
Director of Emerging Technologies, Plexal
Plexal never shares a one-size-fits-all solution with our clients. With the challenge that looked at fatigue and stress, we steered IBM away from creating a proof of concept with an SME but instead continue to do important research.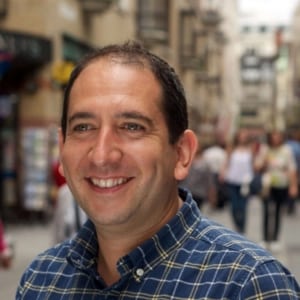 Simon Randall,
CEO and co-founder, Pimloc
Plexal allowed us to move quickly to contractual terms so we could focus our efforts on the collaborative development project with IBM. It was a great way of bringing together different players in the ecosystem to create new solutions – with appropriate IP protections in place and ongoing support with joint business development activities.
READY TO INNOVATE?
Bring your innovation challenge to us and we'll build a solution just for you.