If you were to do a SWOT analysis of Britain in 2021, you'd quickly realise that our tech sector is the jewel in our crown – and that's become especially clear in the last 12 months.
Just one example is the breakthrough last year by British startup DeepMind, which used its AI to determine a protein's 3D shape from its amino acid sequence. The Alpha Fold program is expected to be a game-changer for life sciences and medicine, and is likely to make the discovery of new drugs faster and more advanced. It was a great day at the office.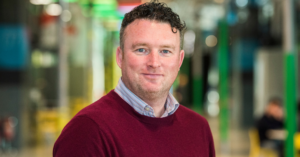 And tech's impact isn't limited to health: it's enabled communities to come together, people to work from home securely, businesses to pivot their models and life to go on as much as possible despite the chaos created by the pandemic.
The UK's tech sector is the unicorn capital of Europe and is underpinned by a rich innovation ecosystem featuring academic institutions, enterprises and third parties like Plexal that connect the public and private sectors. Tech has steered us through the pandemic, and could play a central role in Britain's ambitions to be a positive influence in the world as we carve out our future post-Brexit.
Collaborate globally, innovate locally
In a recent report, Chatham House director Robin Niblett set out a vision for Global Britain, saying that we should aim to be a broker of solutions to global challenges. This is a tall task, given the splintered state of the world. Globalisation was already in decline before the pandemic caused nation states to shift further towards a more regional approach that made them less vulnerable to interconnected, just-in-time supply chains.
But on the frontline of innovation, global hubs are displaying a healthy appetite for more cooperation and knowledge. This desire transcends trade wars or political retreats from globalisation. India, the United Arab Emirates, New Zealand and many more innovation hubs are looking outwards to swoop up the best ideas and technologies, and translate them into solutions for local challenges. They have a global outlook, but a focus on making it work in a local context.
How innovators in the UK and Oman are joining forces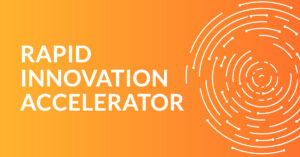 Plexal's latest programme, the Rapid Innovation Accelerator, is a case in point. Oman has big ambitions when it comes to supporting its domestic tech sector, and the country realised there was an opportunity to gain insights from the UK's tech response to Covid-19. The UK Oman Digital Hub and UK Embassy in Oman brought Plexal on to work with AL JABR, an innovation consultancy based in Oman, to deliver a virtual, cross-border programme where mentors in the UK and Oman are helping Omani startups develop solutions to pandemic-related challenges.
On the face of it you might wonder what an entrepreneur sitting in London can do for an Omani platform that sells livestock online (one of our startup members is Tharwa Oman, a virtual marketplace for meat and dairy). But the programme is enabling knowledge to flow in both directions. Startups in the UK have an opportunity to develop links with Oman's booming tech ecosystem while the insights coming out of the UK are being converted into knowledge that works in a local context. And by strengthening Oman's local startup ecosystem, the global economy benefits when those innovations scale and get exported.
"This is the moment to seize the opportunity and forge a role for Britain as a global convening force between innovation hubs"
Launching the programme has been so smooth because open innovation is the de facto setting for tech startups. They feed on free flows of talent and opportunities to break into new markets. Making this all the more easy is the fact that the pandemic has created a cultural paradigm shift when it comes to the way we collaborate virtually. While video isn't a perfect substitute for meeting face to face, a lot can be done online and this means there is no reason why British entrepreneurs can't meaningfully collaborate with innovation hubs across the world without setting foot on a plane. And the methodology we've used for the Rapid Innovation Accelerator can be replicated – and localised – for other markets or challenges.
It's easy to be caught up in the hype around Global Britain or dismiss it as an attempt at recapturing a past where Britain dominated global trade. But given the achievements of our tech sector, we should be confident about our strengths and humble about what we can learn. This is the moment to seize the opportunity and forge a role for Britain as a global convening force between innovation hubs.