Plexal member MOONHUB uses VR to deliver immersive training that sticks, and it's seen demand skyrocket during the pandemic as organisations recognise the need to help remote teams learn more effectively.
To make immersive learning more accessible, the startup has launched MOOBHUB(suite): a platform that offers off-the-shelf, affordable training delivered using VR.
The first course is on diversity and inclusion, which is CPD-accredited and was created in partnership with Roisin Wood, former CEO of Kick It Out Kick (English football's equality and inclusion organisation).
And there are modules on security, health and safety and much more coming up.
To learn more, we sat down with Hannah Sutcliffe, MOONHUB's co-founder and relationship manager.
Why launch MOONHUB(suite) now?
We were seeing a lot of demand for our bespoke training and we've wanted to do something more off the shelf for companies with smaller training budgets for a while. There are six million SMEs in the UK. We think they should have access to VR training and all the benefits it can bring.
Companies can decide how many credits they buy so they can make it work for their budget – we wanted to design the platform to be affordable and accessible. Too often training comes in expensive packages that smaller companies can't afford, and so it's not delivered regularly. With MOONHUB(suite), you just need to invest in the headset and then you can flexibly buy credits for courses that are relevant.
There are also lots of companies that are curious about VR's potential to deliver training, and this allows them to try it out before investing in something more tailored to them. We're on a mission to demonstrate that VR isn't just a gimmick, it's the new way of learning.
Organisations like BNP Paribas and the Royal Opera House are already accessing the platform, so it's something that's useful for companies both big and small.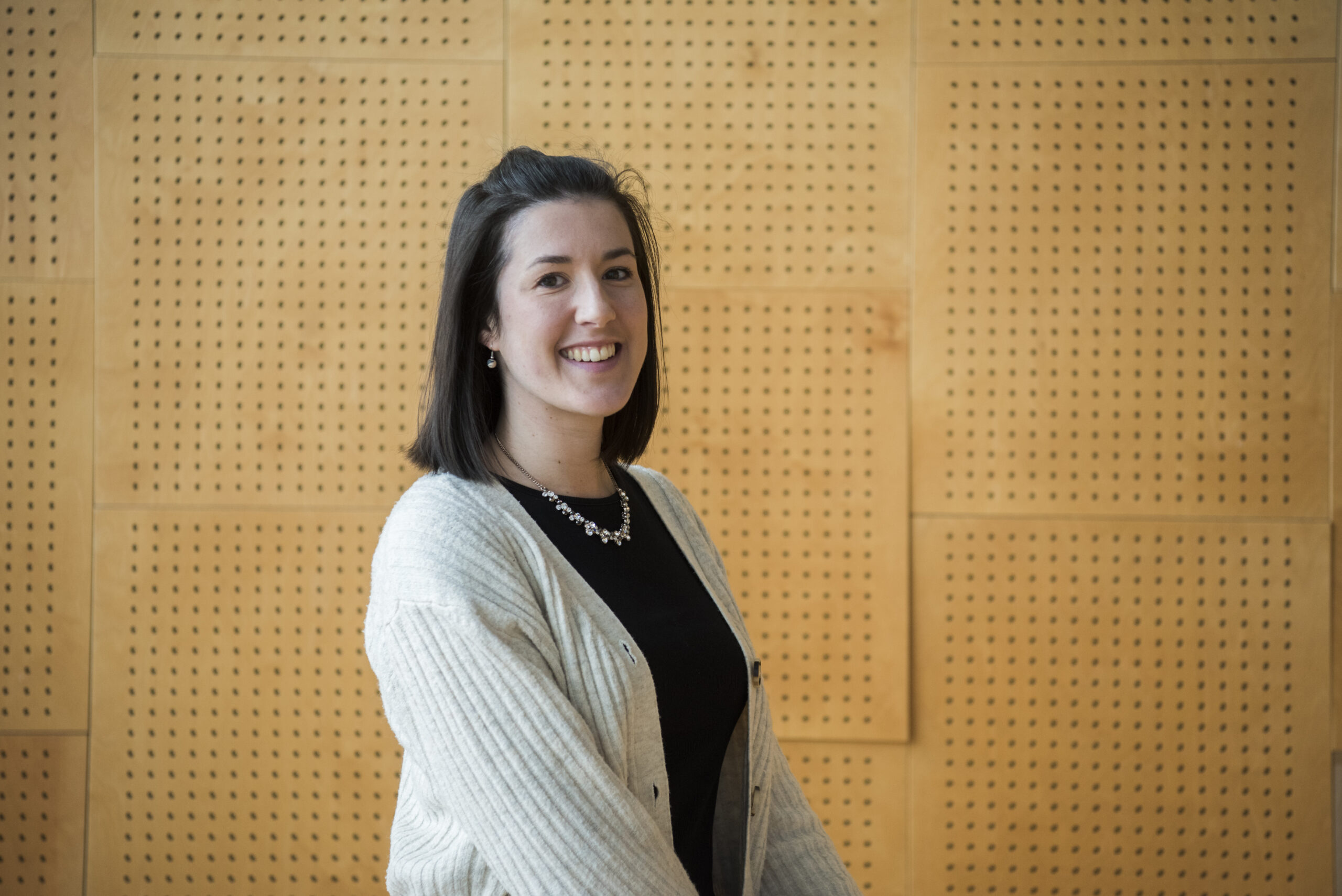 "We're on a mission to demonstrate that VR isn't just a gimmick, it's the new way of learning."
How does it work?
MOONHUB(suite) is designed to be flexible. Our first course has 16 training scenarios under four umbrella topics that you can dip in and out of.
Some are just a minute long so it's really digestible. You'll be interacting with the scenario and clicking on content so you're playing an active role. We also give you anonymised data on your team's performance.
Why did you choose diversity and inclusion as your first course?
Whether it's racism, sexism or issues surrounding the LGBTQ+ community or someone living with a disability to name just a few examples, companies are more aware that they need to proactively become more inclusive.
This became even more relevant as we launched this course the day after the Euro 2020 final, which showcased awful levels of racism among some English football fans. It showed how much education is needed to make people think before they speak and challenge their unconscious biases.
The course isn't designed to replace a company's diversity and inclusion training plan, but complement what they're already doing or act as a starting point.
Why does VR make learning about diversity and inclusion more effective?
Immersing yourself in VR helps unlock memories and emotions that were created in a virtual environment.
When you're watching a scenario play out, whether it's to do with gender or race as two examples, it resonates with you. So when you see something similar in real life your mind goes back to what you learned and you might have that extra bit of confidence to check yourself or someone else.
How can Plexal members or other organisations try it out?
We're excited to offer Plexal members an additional 50 credits to use on MOONHUB(suite), and members are also welcome to book a demo with us by emailing moonbase@themoonhub.com
Any company that's interested can learn more and get in touch with us at themoonhub.com/moonhub-suite