Time flies when you're having fun and, following our May reveal that Cyber Runway is back for its third year, we've just concluded our three-day Launch bootcamp for budding cyber entrepreneurs.
Plexal designed and delivered Cyber Runway: Launch – which is funded by the Department for Science, Innovation and Technology and supported by Deloitte and the Centre for Secure Information Technologies – to help budding cyber entrepreneurs, graduates and spinouts get their business off the ground and build connections.
Over three bustling days, we've supported 24 individuals at Plexal Stratford on enhancing their startup ideas and how to get the company ready for levelling up through a series of workshops.
Reflecting on the Launch bootcamp, Alan Every, Innovation Associate at Plexal, says: "It was a real privilege to deliver the Cyber Runway: Launch bootcamp to such a hungry, enthusiastic and diverse range of people, who all truly want to make a positive impact.
"From aims of meeting a co-founder and finding inspiration through to ideas that span everything from IoT and connected vehicles through to cyber training and child safety, no stone has been left unturned by these budding entrepreneurs.
"I'm delighted to welcome these budding cyber entrepreneurs to the Cyber Runway community and eager to witness their ongoing journeys now they're part of the Plexal ecosystem."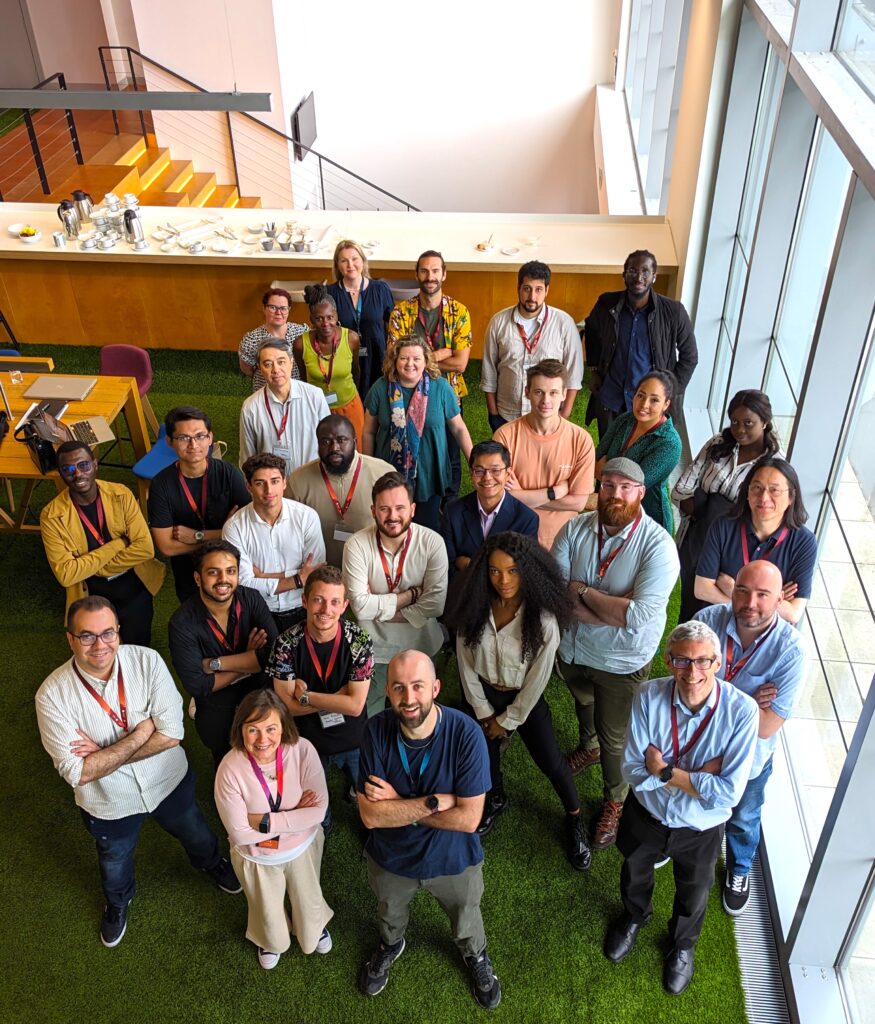 Get to know the Cyber Runway Launch cohort below as we share some of this energetic group's ambitious aims and innovative ideas.
Anjan Neema, SecureIoT
My startup idea aims to address the critical challenges associated with software and hardware security in the rapidly expanding Internet of Things (IoT) industry. With the growing prevalence of IoT devices and their inherent vulnerabilities, there is a pressing need for a company that specializes in securing both software and hardware components holistically.
Anthony Harrison, APH10
I'm excited to understand the approaches to take a product idea forward by working out how to validate the idea before developing an MVP and keen to see how the network can help support each other's ideas.
Damian Konarik and Prasant Gurung, CyberAutonomy
CyberAutonomy aims to future-proof transportation as it is set to become more autonomous and connected than ever before, opening the industry to new vulnerabilities and new cyber-attacks. CyberAutonomy is building an AI-based Intrusion Detection System (IDS) which will identify threats of autonomous and connected vehicles – keeping malicious attackers at bay.
Yosrith Kunapareddy
While pursuing my masters, I developed a keen interest in the field of malware and cyber security services. I've got an idea to start up a service for Android users to protect their sensitive information from attackers. I'm really looking to start as a cyber security entrepreneur.
Thomas Win PhD, DTW Technologies
I aim to build a solid foundation to get my startup idea to the next phase of the Cyber Runway programme through networking, identifying an appropriate mentor and understanding the fundamentals of creating a cyber startup. My cyber security idea is a digital twins-based cyber threat simulation and intelligence-sharing platform empowering organisations to evaluate their cyber security posture in real time through cyber threat simulation.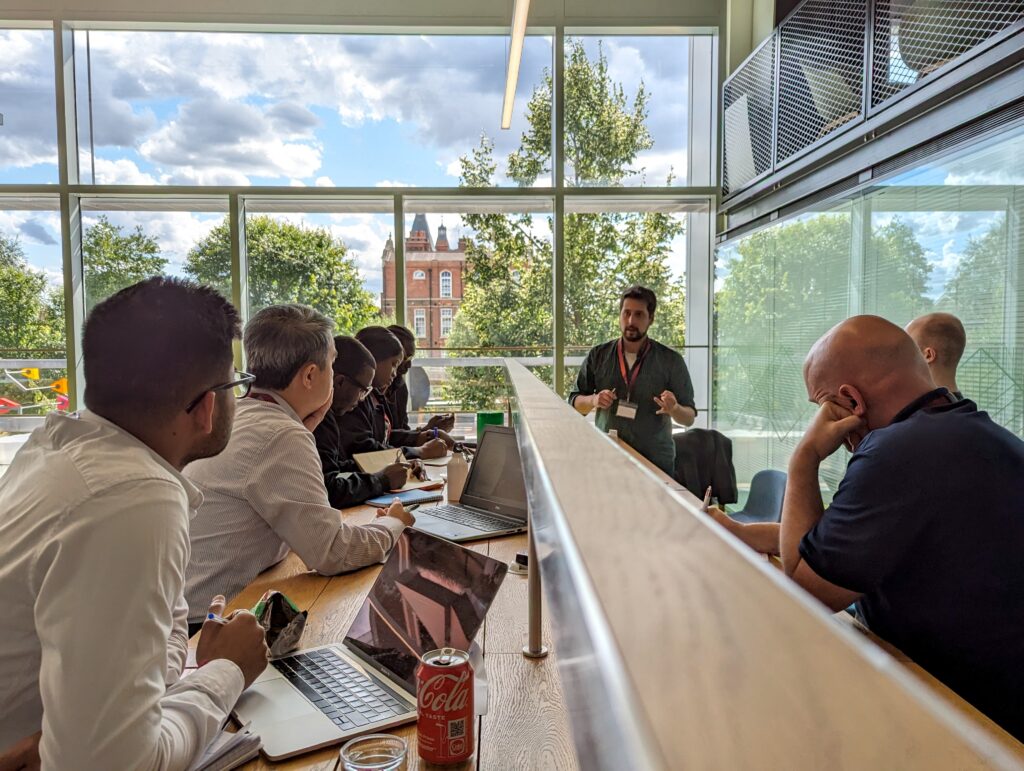 James Bradley, Splitsec
I've joined Cyber Runway: Launch to get some great advice, ideas and inspiration, along with meeting some like-minded founders to weather the journey with. Our idea is to commoditise the secure storage of master secrets.
Valeen Oseh-Ovarah, TISOVA
TISOVA is a cyber security and AI company that empowers college students against online scams. TISOVA leverages advanced technology for scam detection, prevention, and protection thus empowering students to make smart decisions to safeguard their personal and financial information. 
Margret Olowokere
I'm hoping to put my idea to the test, get some feedback, meet like-minded people, and maybe even form a team to bring my vision to life through the Cyber Runway Launch. Unleashing the power of BDD-driven Functional Security Testing, I want to revolutionise software protection.
Joe Wells, Ocopass
I want to make cyber security training more accessible and fun for everyone. Let's stop telling people off and start making them excited to learn! I want to develop tools that offer engagement and education to everyone at all levels of understanding, so they can help keep themselves safe in the cyber world.
Jonathan Ayodele, SecurePath Solutions
SecurePath Solutions aims to offer a proactive and holistic approach to cyber security, combining cutting-edge technology, advanced threat intelligence, training, and expert analysis in a Cyber security-as-a-Service format. This aims to help businesses stay ahead of cyber criminals and minimise the impact of attacks.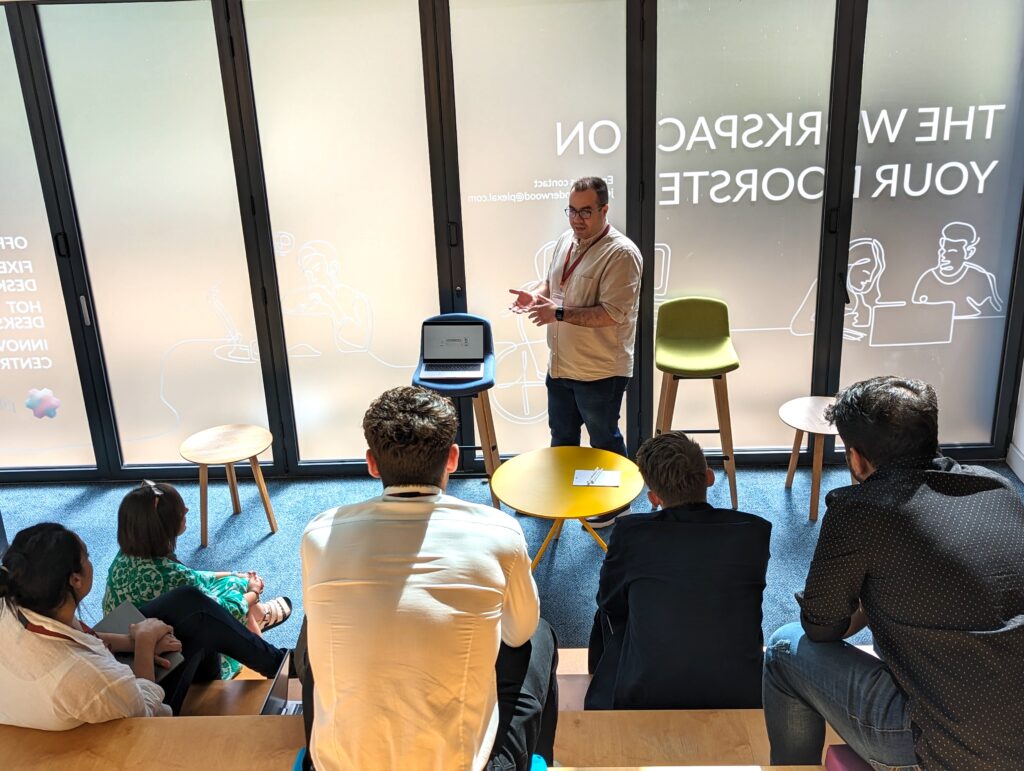 playroom
Massively open social media networks have become easy targets for predators and spread of CSAM. To protect children, we have to rethink social networks for parents. playroom is a secure social network for parents with young children.
José Ramón Narejos and Javi Moncayo Garcia, Suments Data
The idea of Suments Data is to provide accurate and user-friendly data leakage prevention solutions that enhance cybersecurity and strengthen compliance. Our technology enables businesses and individuals to easily detect data leakage vulnerabilities on websites and effortlessly eliminate data leaks caused by document metadata.
Charlie Kelly, ThreatAssure
ThreatAssure would enable small and micro businesses to boost resilience and awareness for their employees. With simple and understandable security simulations utilising the latest real-world techniques used by threat actors, the platform would help drive potential breaches via phishing and other methods down and improve security posture.
Domhnall Carlin
I'd like to validate whether my idea has merit and if it's translatable into licensable IP or a business. The development of AI-based detection and mitigation of IoT threats using processor-level intelligence. This idea is based on his research at Queen's University Belfast, which was able to differentiate malware from benign applications using machine learning models based on the running CPU instructions.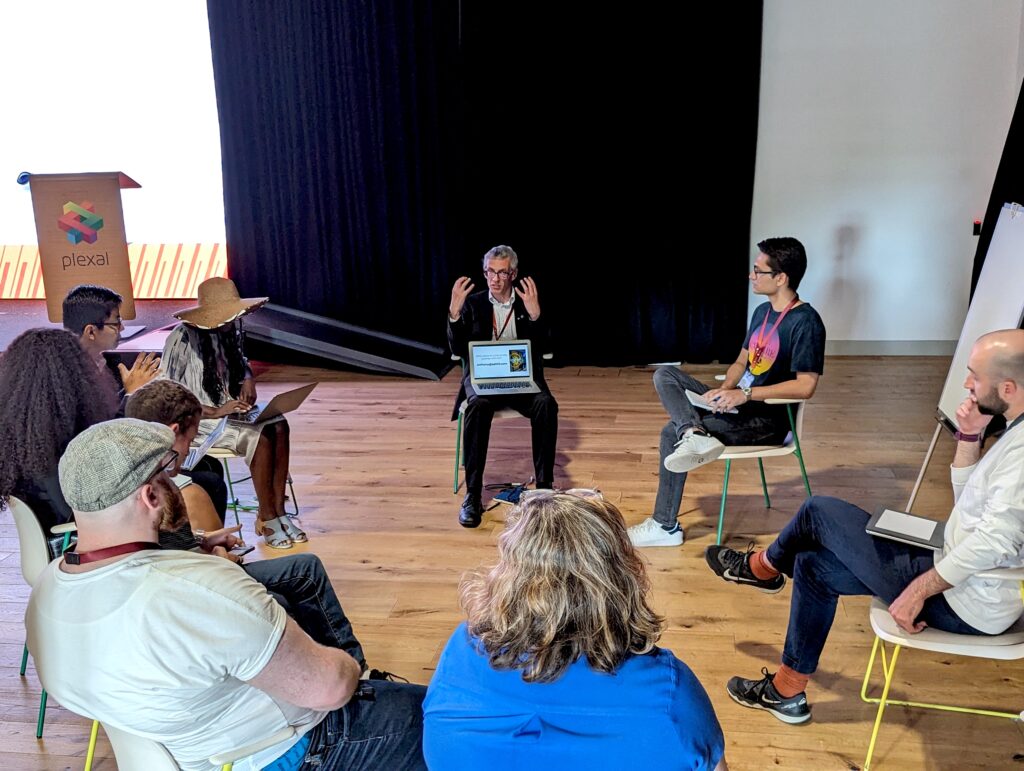 Kolawole Abolarin, CyberAware
By participating in Launch, I'd like to understand the sustainable approach to product development and investment opportunities. My idea with CyberAware is to promote cyber security and fraud awareness to vulnerable groups, people of colour, community, startup and the under-represented in the UK. I'd like to develop a platform to promote this with the core aim of ensuring diversity, inclusiveness and relatable content for cyber-crime awareness.
Mohammed Hady Taresh
I'd like to establish a Blockchain-based National Cyber Security Driving License as a new, unique and revolutionary system and agency. This would be designed to mitigate the risks of irresponsible human cyber security behaviour, which could lead to the loss of lives in vital organisations, with a secure, sustainable, standardised and low-cost solution based on blockchain technology.
Usman Bakare
I hope to get all the required startup support and also find a co-founder for SAFE, a cyber security-as-a-Service (CSaaS) solution focused on protecting SMEs and citizens from cyber harm that could threaten their existence and damage their brand reputation. Our desire is to help institutions prepare for the damaging impact of ransomware and other forms of cyber-attacks, which have become an epidemic and a major threat to national security.
Wah Man Cheung, CyberAI Training Portal
My project is designed to bridge the gap between beginner learners and demanding cyber security training materials by providing an engaging AI environment to equip them with an essential set of knowledge and technical skills so that they're motivated to pursue their cyber security career.
Jean McLeod, Abri CS
I won a Woman in Tech Scholarship to transition from a nurse to software engineer and am now developing my skills around cyber security. My goal is to provide a Security Operation Centre (SOC) that's accessible to micro-SMEs, inclusive of basic cyber awareness training and cyber readiness assessments alongside support for SMEs to build scalable IT systems that we can then monitor on their behalf.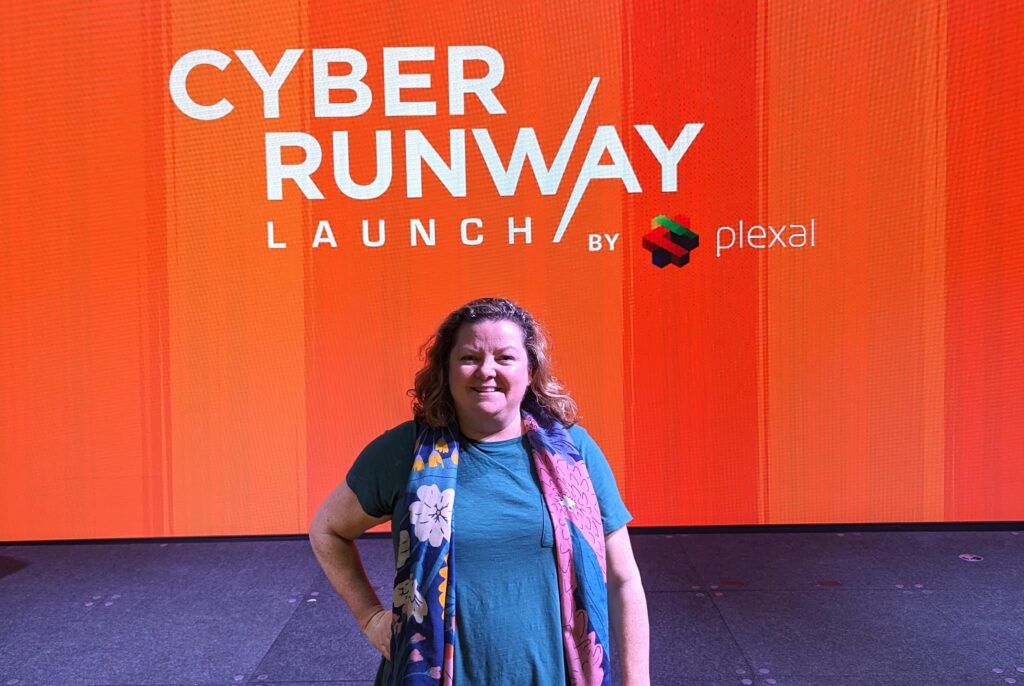 Denise Beardon, Copper Ink
My idea is a security behaviours assessment tool that holds the participants' interest while providing valuable insights into their behavioural risk. This evaluation is then shared with the participants and the information security team to help inform their education and awareness strategy. Through Launch, my aim is to better understand the cyber ecosystem and how best to develop my product idea to ensure it's viable and profitable.
Paul Davies, Auditee
Auditee is an automated security compliance platform helping organisations simplify achieving and maintaining security standards for ISO 27001, SOC 2, GDPR & Cyber Essentials. We want to make information security frameworks affordable and achievable for large to small organisations, with everything they need in one place, Auditee.
Whether you're a cyber startup looking to pin down an audience for your product or on a fast-growth scaleup journey, we can help you. So if you're keen to join the Cyber Runway community, we're currently accepting applications for our Grow and Scale streams – apply before 23.59pm on 14th August.
Stay tuned to our social channels @PlexalCyber on Twitter, Plexal Cyber on LinkedIn and sign up to our Cyber Community newsletter for more updates on our cyber security programmes.