Rebellion Defence is a British-American startup that builds AI products for the defence and security needs of the UK, US and their allies. While taking part in the NCSC For Startups initiative, the company secured a healthy $150m in funding, which brought its valuation to $1bn.
So now that he's a member of the unicorn club, we caught up with co-founder Oliver Lewis to learn about the company's plans, how the government can work with startups on national security challenges and his views on unlocking the potential of AI.
Startup mode: applying AI to national security
Having spent years in the public and private sectors – where he worked at the Ministry of Defence, the Government Digital Service and the billion-dollar startup Improbable – Oliver Lewis understood the power of technology and the security threats the UK government was most concerned about.
He believed that the defence sector was ripe for disruption because traditional defence contractors couldn't keep up with the pace of technological change. There was only one thing for it: in 2019 he launched his own venture, Rebellion Defence, which builds AI-enabled software to solve national security challenges.
He had two co-founders: Seattle-based serial entrepreneur Chris Lynch, who had set up the Defense Digital Service (a public-private sector collaboration to support the US Defense Department), and Nicole Camarillo, former Chief Strategist for the US Army Cyber Command. Oliver hoped that their collective backgrounds would earn them enough trust to get Rebellion Defence's foot in the door in the UK and the US. And it couldn't hurt that their board of directors included tech superstars like Eric Schmidt, former CEO of Google.
That's not to say Rebellion Defence had an express pass to success just because of the CVs of its leadership team.
"Pre-existing trust won't last long because defence is a sector that's full of sceptics. You have to validate that trust by proving the quality of your software products every day and by being exceptionally honest," Oliver says.
"But we didn't make it easy for ourselves. We created a multi-product startup based in two countries in the most classified and compliance-based sector in the world. We've had to have a large amount of patience." Rebellion Defence's sales cycles can be as long as a year and a half – which would present cashflow pressures for any startup.
So as well as encouraging "extraordinary amounts of collaboration" between engineering and compliance teams, Oliver realised he had to give his startup enough breathing room in the form of patient capital investment. Rebellion Defence secured $11.3m in seed investment in January 2019, which enabled its product teams to hunker down and Oliver to look ahead.
Government-led innovation: achieving a closer product-challenge fit
From the outset, the entrepreneur was clear about two things: that Rebellion Defence would operate on both sides of the pond and that it would use software to address national security challenges – and nothing else. "I'd rather fail at having a single customer in the form of the government than become dual use because that's why the defence market has been so under-served so far – companies get distracted by chasing commercial clients."
Oliver knows it would have been easier to also sell to the private sector, but supporting GCHQ's mission of making the UK safer was so important to him that he didn't want any distractions.
For Oliver, this is about something more important: defending democracy and the common values the UK and US share. And he believes that he's far from alone.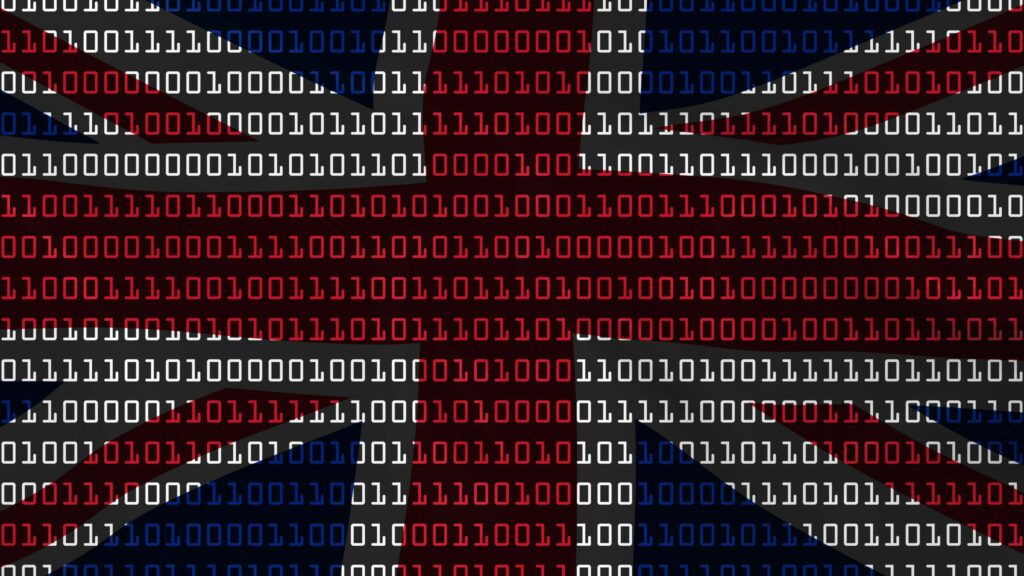 "We're in an unusual moment in both our countries where influential tech leaders have become captivated by the mission of defending democracy and supporting our defence communities," he says. "We've not seen anything like this since the Second World War."
Oliver knew that to develop technology solutions for the defence community, Rebellion Defence needed more input from its customers. So in 2021 Rebellion Defence joined NCSC For Startups, which helped his team to challenge their (informed) assumptions. His engineers had access to technical architects and operators in the NCSC, which Oliver says enabled his flagship cyber security product to "mature at a rate that wouldn't have been possible without NCSC For Startups".
In fact, the programme made Rebellion Defence rethink its product roadmap. Initially the startup thought that compiling a list of known vulnerabilities in critical national security systems would be valuable enough. But after speaking to the NCSC's technical architects, the team realised they had to go one step further. They had to help filter the threats according to their vulnerability and priority levels so security teams could decide what to patch first.
It was just the sort of lightbulb moment Oliver joined the programme for.
How the UK government can support cyber startups
Beyond guiding startups through programmes like NCSC For Startups, Oliver thinks the government can play a bigger role in helping startups that want to operate in the national security space.
It's not about levels of funding – in fact he says it's his UK rather than US security customers that have been with him the longest. Oliver also points to the government's Integrated Review and NCSC For Startups as evidence that a "more progressive" attitude to innovation and cutting-edge technology is evolving in the UK.
Instead, the government can get better at giving tech startups something that's really needed: data.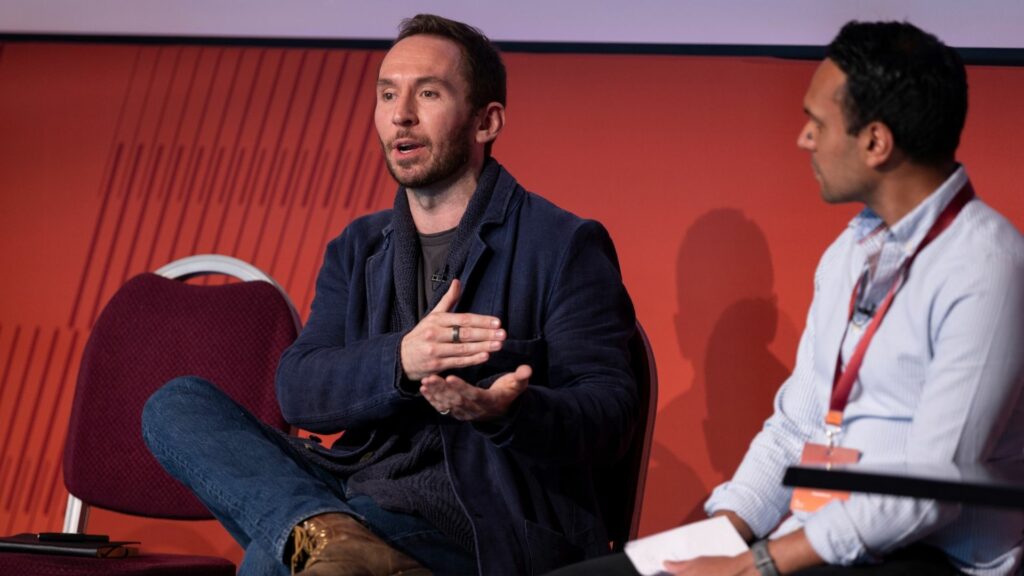 Taking the artifice out of artificial intelligence
Listen:
AI and machine learning are at the heart of Rebellion Defence's products but its algorithms require clean and relevant datasets. It does use open source and private sector data – which it refers to as synthetic data. For example, data from commercial satellites can now replicate government satellite data to a large degree.
But Oliver would like to see the UK get better at finding useful data and making it accessible for startups – with the right frameworks and classification levels.
"If we don't get better at this, it will be impossible for the government to have a strategic advantage in AI," he says.
Oliver also recognises that the government – like most large organisations – is undergoing a digital transformation journey. Departments are sorting through a "tsunami of data". They're figuring out how to adapt legacy infrastructure so they can use AI software functions that rely on high levels of cloud adoption. They're also working with the private sector to make sure that any form of AI the government uses has been created responsibly, transparently and without bias.
The important issue of verification in AI is what Oliver calls a "noisy" space. He suggests that the government bring in "fewer policymakers and more engineers" to determine whether a startup's much-hyped AI does what it claims. They should put algorithms through their paces as well as ask whether machine learning is even necessary.
"You need extraordinary levels of transparency, extraordinary levels of communication and no hidden secret sauce," he says.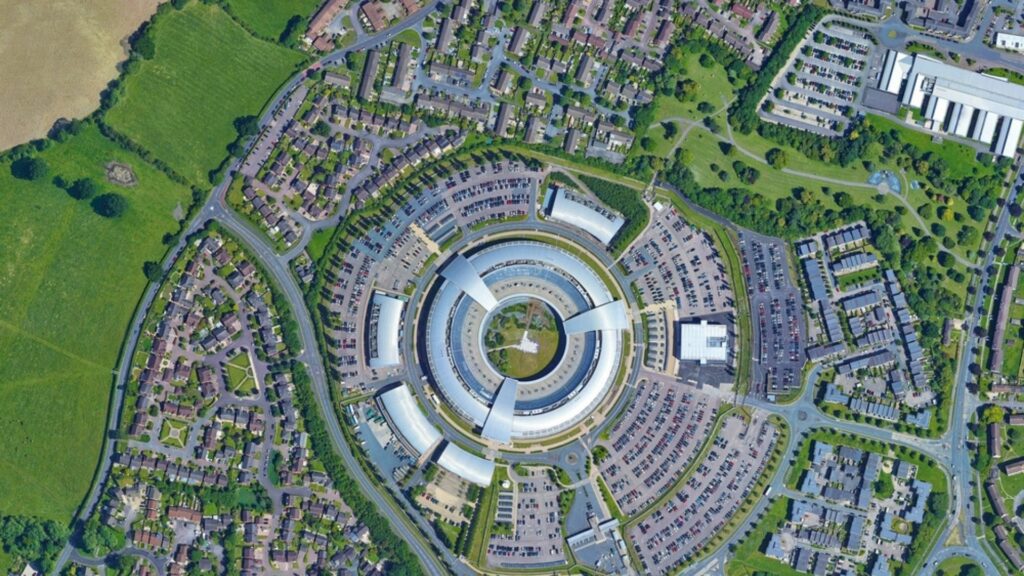 Taking this further, Oliver envisages a world where cyber security and technology like AI become increasingly entwined with national security. He believes there's an opportunity for the UK and US to lead the way in sharing data and national security-related software amongst all democracies – much like how the Five Eyes share intelligence now. "Britain and America have a strong start because of our history of collaboration but it's important for similar nation states to collaborate."
Listen:
Meanwhile, Oliver is staying patient and is excited by future opportunities to work on meaningful technological challenges.
Although the pace at which the company scales is largely being determined by the government, Oliver is using the funding from the company's Series B round to grow his engineering teams on both sides of the pond and ramp up development of its intelligence products. He predicts a coming wave of defence-focused startups ready to storm the market, and hopes that Rebellion Defence will lead the charge.