Dell is one of the partners supporting Plexal's Cyber Runway programme to usher in the next generation of good ideas in cyber security. It's helping to connect our cohort of innovators with expert investors who can give feedback on their pitching strategies and insights into the current funding landscape.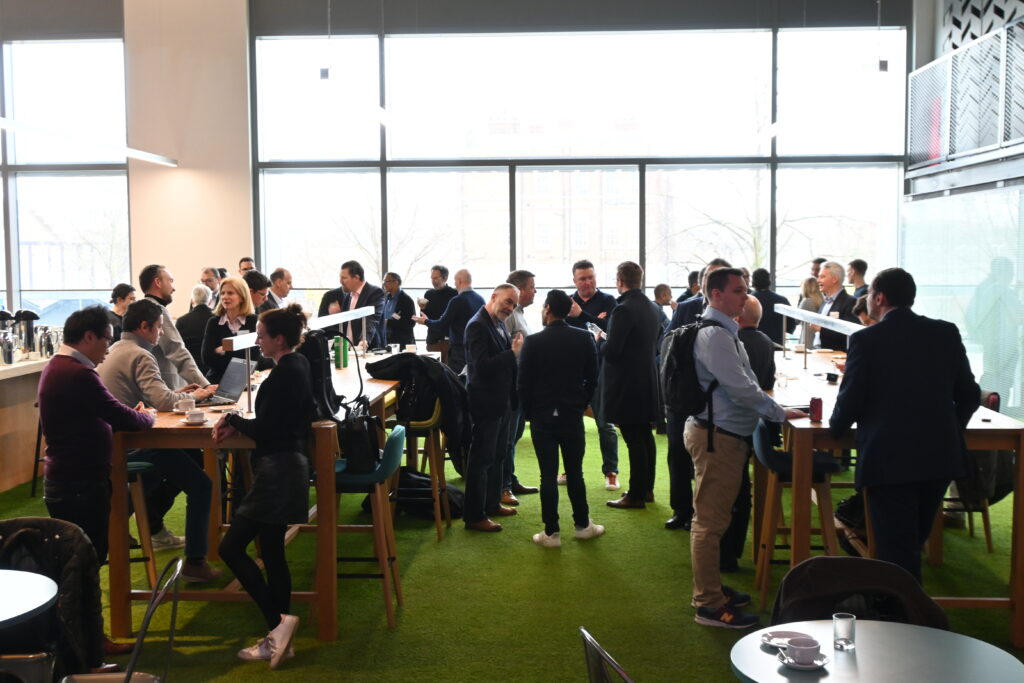 At our recent demo day, Dell Techonologies and VMware sponsored the Investor Feedback Room where ten Cyber Runway members got to try out their product pitches on a room full of funding veterans – a healthy mix of both institutional investors and angels who heard from:
SafeShark – delivering cyber security testing for consumer IoT through its proprietary testing platform – Intercept. The testing is backed by BSI to offer independent certification for new IoT cybersecurity standards.
Goldilock – a UK-based cyber security startup with both research and development and production facilities in the West Midlands. Its TruAirgap technology allows asset owners to remotely and instantly physically connect and disconnect their assets (servers, networks, OT systems, data repositories) to and from the internet without using the internet to do so.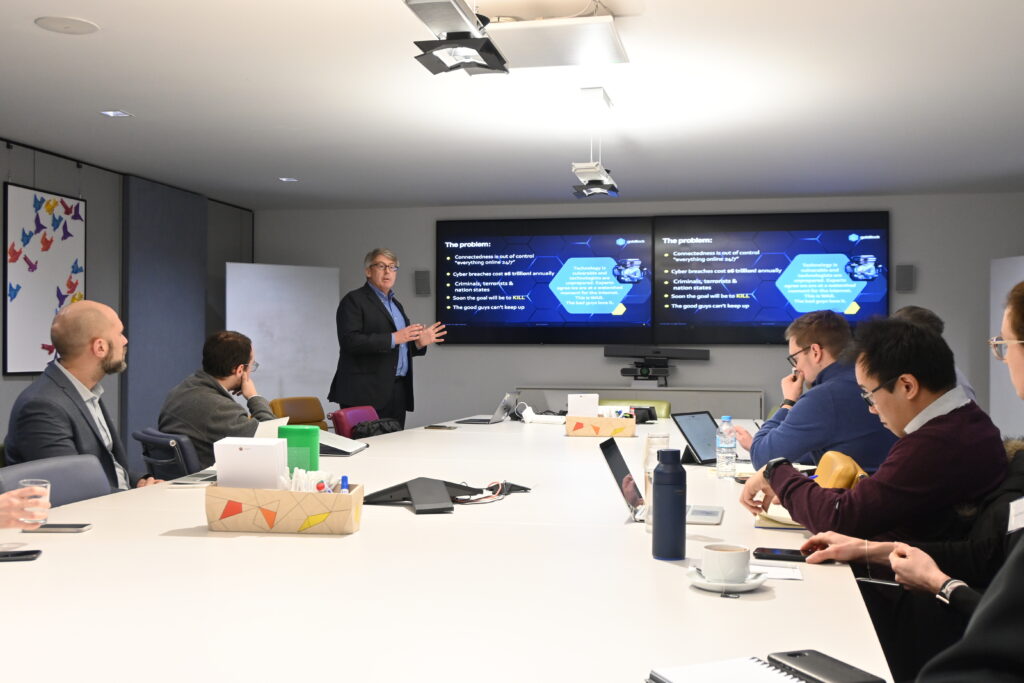 HiddenApp/Senturo – a security focused IT asset management software platform for all major desktop and mobile operating systems. Its business model is B2B software as a service.
Contxt – monitoring APIs to protect data in motion by remediating authorization issues, redacting personal data and preventing data leakage.
Cybaverse –- the perfect combination of a managed security service provider and cyber security consultancy in one. It delivers technological solutions to offer professionalism and excellence in cyber security services.
Liverton – providing email security products and services into the New Zealand market, particularly the government. They are opening a business in the UK to bring these products to the UK market.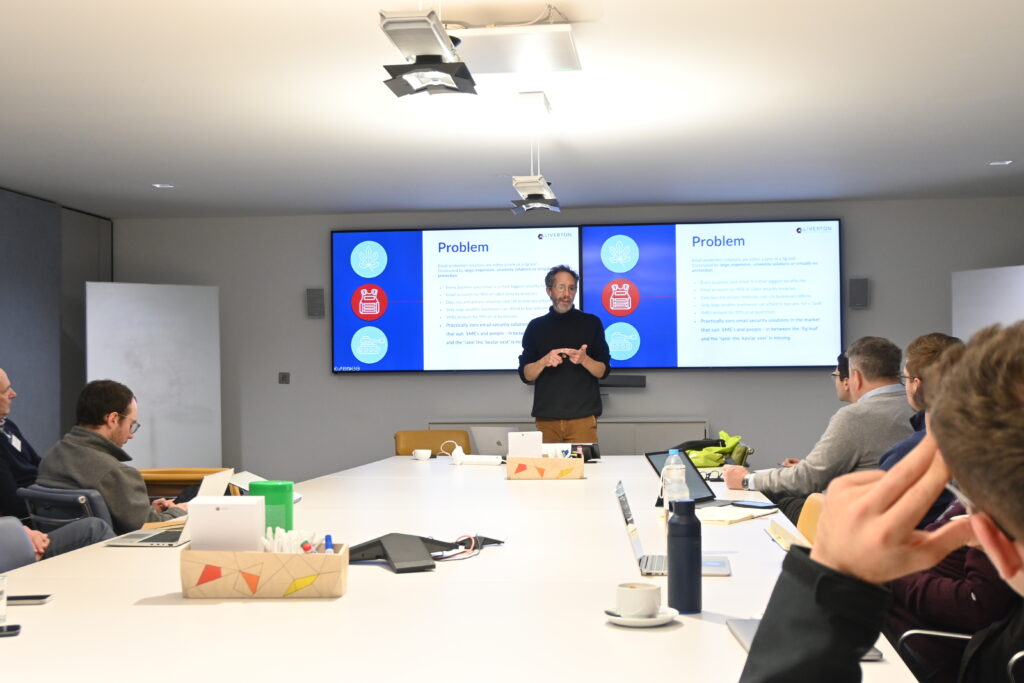 Amicis Group – a cost effective, shared service, multitenanted platform that prevents attacks on organisations lacking the finance, knowledge or skills to address threats via traditional means.
Cyber Mentor Dojo – a cyber security education platform with hundreds of volunteer mentors powering the next generation of Cyber Security talent.
Cybermind Tech – a unique, AI-based platform that helps organisations predict and manage their cyber team's mental health and wellbeing. The result: improved performance, productivity and reduced cyber risk.
Legit – building Data Privacy Manager, a "land and expand" cloud-native modular privacy management platform that automates privacy management at scale and solves real-world problems for privacy professionals.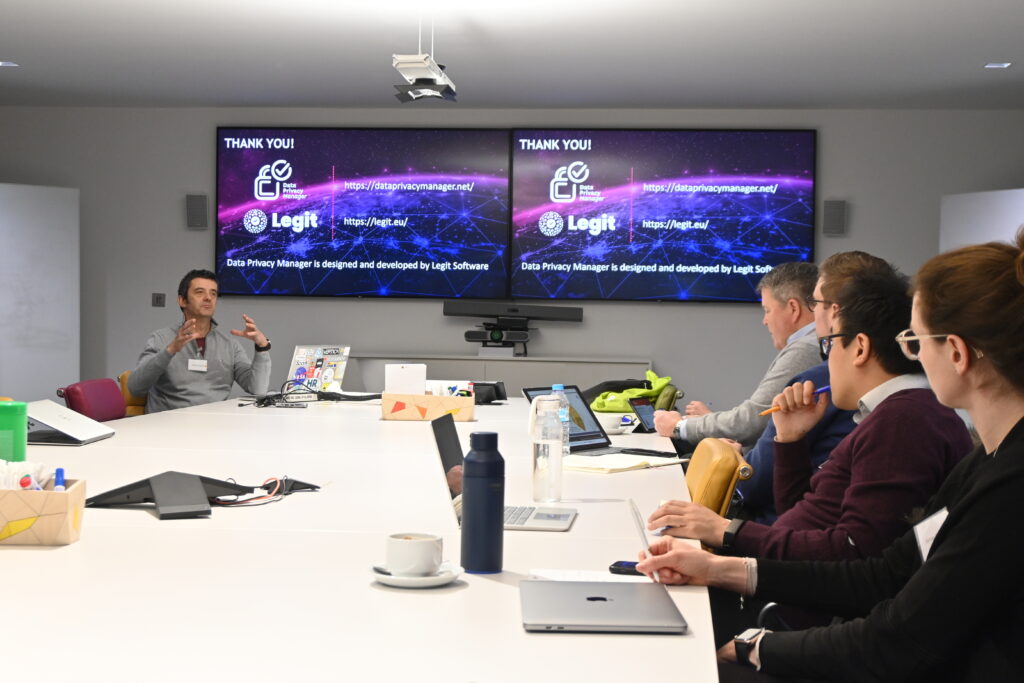 Speaking after the session, Plexal's Grow Stream Lead on the Cyber Runway programme Alan Every said: "It's great to see such a strong Cyber Runway community. The startups that presented all did a stellar job, and it was clear that time and effort had gone into every pitch. Events like demo day are so important in the Cyber Runway ecosystem as they give so many of our early stage founders exposure to companies and investors that they would struggle to reach otherwise.
"The feedback our entrepreneurs have been getting here today is invaluable, and will undoubtedly inform their revised pitch strategies going forward. Many thanks to Dell Technologies and VMware for sponsoring the Investor room, it's great to have these events underpinned by such a strong supporter of Plexal"