Plexal and BADU
Our member BADU supports local communities with mentorship, education, athletics clubs and other programmes to bridge the gap between what society has determined and true potential.
Since Plexal first opened our doors, BADU's been a fundamental part of our innovation community. It's one of five original companies that are still with us more than five years after launching, and you'll almost always find the BADU team at our member panel discussions and socials.
Plexal's CEO Andrew Roughan has the honour of sitting on BADU's board and supporting the work it does. He's joined there by other members of the Plexal community: Munir Patel, CEO of Xrail, and Mete Coban MBE, CEO of My Life My Say and Cabinet Member for Environment and Transport at Hackney Council. James Draper, Founder and CEO of Bidstack, also supports BADU as a core advisor.
BADU actively encourages the Plexal community to engage with wider communities and contribute to its mission, and it's heart-warming to see that collaboration taken so seriously. There's lots going on this Black History Month, and we're excited to be involved in any way we can!
HIDDEN TALENT
The HIDDEN TALENT programme takes 10 to 15 young people from Black or global majority backgrounds, and supports them to thrive in their personal and professional journeys. Each participant is partnered with an industry mentor to coach them through the programme, which involves workshops, talks, networking opportunities and careers fairs – including some hosted at Plexal.
A quarter of London's workforce feels underserved in their job role. To change that, BADU will be working with mentors and industry professionals to secure initial 3 month placements for each candidate on the program. Not only will this combat the lack of diversity in corporations, but also give candidates the experience they deserve to excel in their professional journeys.
At Plexal, we know it works because we've hired out of the programme before! Ahead of opening our new Shoreditch coworking space, we asked BADU if they knew any good candidates for community assistants. They put us in touch with HIDDEN TALENT participant Rheanna Pierre-Davis, who now makes up one half of our Shoreditch community team.
Where can I get involved?
BADU is offering the opportunity for you become a mentor on the programme, or deliver specialist industry talks as part of the programme!
Meetings with your future mentee will be for a minimum of half an hour every two weeks, across the seven month program – breaking for holidays. However, BADU understands that a mentor is for life, so you're encouraged to keep this connection beyond the program and support with securing a placement.
The program is selective to ensure that HIDDEN TALENT candidates are provided with a vetted mentor and the most appropriate professional for their desired interests and respective field. There will be an interview stage, field matching then final roundups and training to become a Badu Certified Mentor.
To apply, please contact BADU with your full name, position, place of work, and approximately 200 words outlining your specialism and industry, as well as why and how you would like to contribute to HIDDEN TALENT – either as a mentor or speaker, or both!
The deadline to apply is 4 November, so get your applications in!
Proud 2 Be | Friday 28 October at 6pm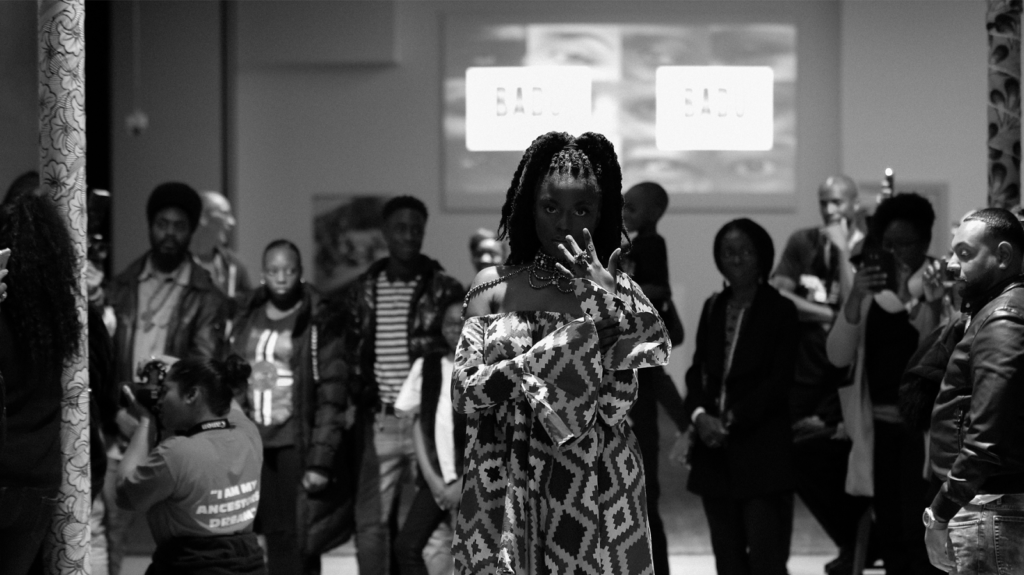 We're very proud that for this year's Black history anniversary we are supporting BADU for its annual Proud 2 Be celebration event this October at Plexal.
Join us after work for music, fashion, food, art and more, all in recognition of Black creators, innovators and excellence. One thing's for sure – it'll be a night to remember!
If you can't be there in person, catch all the action on BADU's socials:
TikTok @TheBADUWay_
Instagram @Badu_Sports_
---