The Ukraine Recovery Conference is underway, bringing together the public and private sectors to mobilise international support for Ukraine's economic and social stabilisation and recovery from the effects of war.
Delivering a speech on Wednesday 21st June, Prime Minister Rishi Sunak said: "Before this terrible war, Ukraine's economy was becoming a huge investment opportunity." First pointing to its food, metal and energy industries, the Prime Minister also flagged the nation's tech expertise: "[It's] a startup nation, which helped spark names like PayPal, WhatsApp and Revolut with a thriving tech sector, which actually had a record year in 2022."
"…that opportunity is still there today. In fact, the war has only proved how much Ukraine has to offer. When I visited Kyiv in November, I saw this for myself. I saw Ukraine's incredible spirit. A spirit, yes of strength and defiance but also of ingenuity and innovation."
Plexal secured first-hand insight into Ukraine's tech talent on the eve of the Ukraine Recovery Conference beginning. On Tuesday 20th June, our Stratford workspace on the Here East campus was the host location for the official launch of the UK-Ukraine TechBridge, a programme designed to connect UK investors and innovators with counterparts in Ukraine.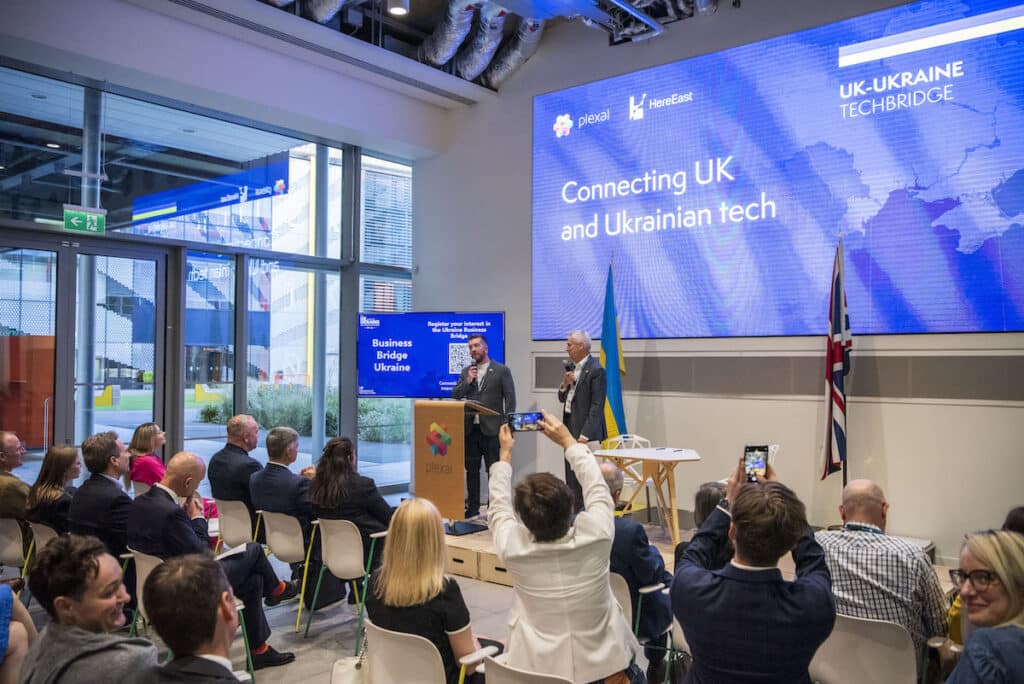 techUK CEO, Julian David, said about the event held at Plexal Stratford: "The event marked a significant milestone as the UK continues to strengthen our partnership with the Ukrainian tech sector.
"Through the launch of the UK-Ukraine TechBridge and our Memorandum of Understanding with our sister association, IT Ukraine, techUK is committed to help supercharge a tech-led recovery for the Ukrainian economy and society. It marks the beginning of a new era of close cooperation between the UK tech sector and an incredibly dynamic, resilient, and competitive Ukrainian digital economy." 
Andrew Roughan, CEO at Plexal, says: "It was an honour for Plexal and Here East to have hosted the launch evening of the UK-Ukraine TechBridge. This initiative between techUK and IT Ukraine Association aligns with everything I believe in, which is that by collaborating on innovation, we can work towards a common goal that will create new opportunities for all involved.
"As the citizens and leaders of Ukraine look towards a new future and make plans for rebuilding the nation, the UK-Ukraine TechBridge is a powerful campaign that will encourage and enable UK investors and partners to fund and work with Ukrainian technology businesses. Tech businesses in Ukraine are already experiencing impressive growth and, with the support of the UK's resource-rich innovators, we can elevate this to new heights."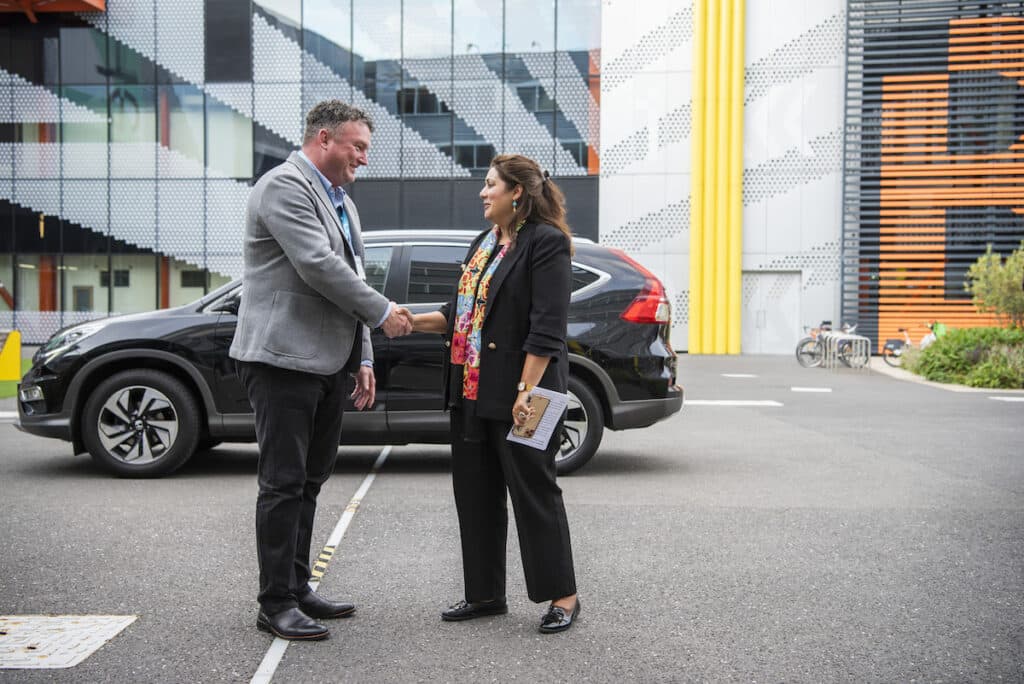 Kate Pearman, COO at Plexal, adds: "I've previously mentioned how important I believe it is for leaders to meet people where they are. But sadly, for the citizens of Ukraine, they are in a state of turmoil. I'm therefore proud Plexal was able to host the launch evening of the UK-Ukraine TechBridge initiative from techUK and IT Ukraine Association, which will work to reposition the Ukrainian people to where they'd like to be by boosting the nation's rising tech sector even further.
"Our aim at Plexal has always been to create the conditions that will allow for startups to thrive through collaboration with tech ecosystem partners, in turn helping society to prosper. So, it's truly encouraging to see two organisations coming together with a shared objective that can lay a new foundation for recovery in Ukraine."
Danae Dholakia, FCDO Diplomat and SRO and Special Envoy for Ukraine Recovery Conference, says: " Tech is a linchpin of transforming Ukraine's recovery and future economic growth, which is why I and the FCDO team have been so proud to support the creation of the UK-Ukraine TechBridge, in cooperation with DBT, DSIT, Deloitte and a number of fantastic, committed tech companies. The TechBridge will, I have no doubt, create partnership opportunities from major global tech companies. Attending the opening session of TechBridge really demonstrated how much talent Ukraine has to draw on."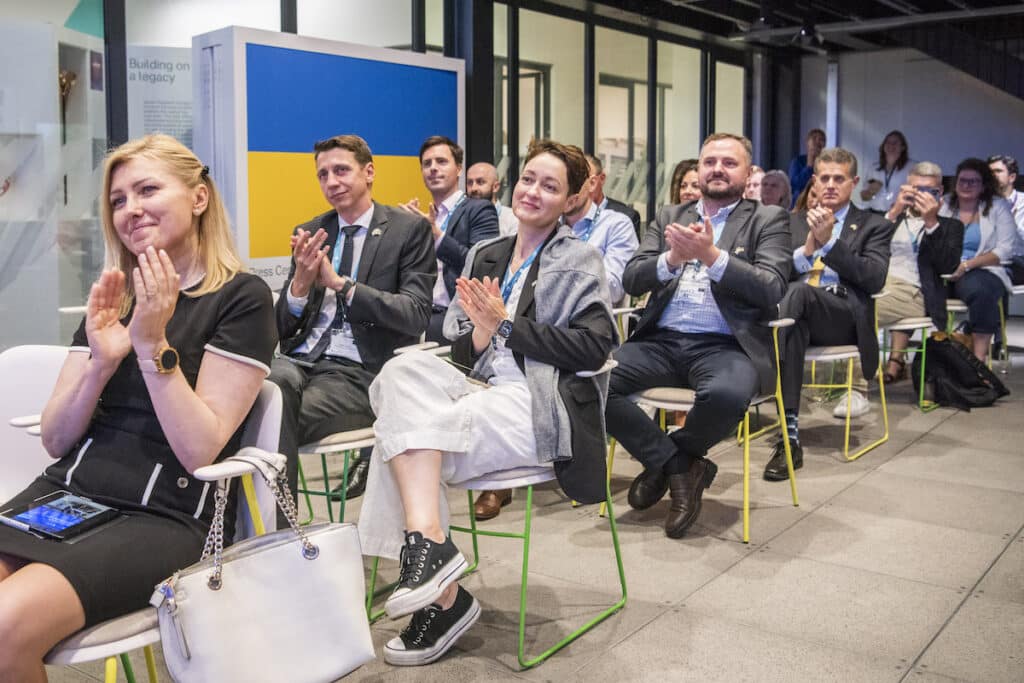 In addition to the TechBridge, another important initiative is the Ukraine Business Compact, which is an opportunity for the private sector to pledge their support for Ukraine's recovery and reconstruction.
Given how much the work being done to rebuild Ukraine aligns to Plexal's vision of how the innovation ecosystem should come together in a bid to do good, we're pleased to reveal that Plexal has signed the Ukraine Business Compact.
Saj Huq, Plexal CCO, details: "In the same way we pledged to support the Armed Forces Covenant earlier this year, the Ukraine Business Compact is something Plexal really believes in and that's why I'm proud to have put our name down alongside the thousands of other leaders at international businesses that want to help Ukraine build a resilient and agile economy."
Plexal CEO Andrew adds: "At Plexal, we're working with change-making startups and technologists daily and dedicate our efforts to the UK government's innovation, science and technology agendas in search of creating national prosperity and enhancing national security, and we're proud to share that mission with our counterparts in Ukraine."