PORGiESOFT: HELPING EMPLOYEES STOP ONLINE FRAUD IN ITS TRACKS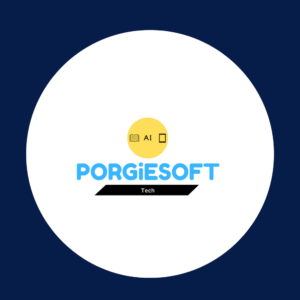 THE CHALLENGE
After seeing how cyber fraud and ransomware was becoming a growing problem for business during the pandemic, this edtech startup used its underlying machine learning and natural language processing technology to develop a cyber fraud detection assistant for employees.
THE INNOVATION
PORGiESOFT is on a mission to make everyday cyber fraud detection tasks easier by building SenseText: a machine learning product capable of adapting and carrying out routine tasks quickly.
SenseText is powered by the company's natural language processing technology and is designed to run hundreds of automated checks on suspicious emails and text messages that have bypassed a company's firewalls. It provides employees with a second opinion in the form of a fraud risk rating on a scale on 0-250 so they can carry out transactions with more confidence.
Using natural language processing, the AI is being trained to better understand the content of an email. Machine learning algorithms combined with customer data helps the AI to learn more about and adapt to the tactics used by fraudsters to dupe people online.
To pivot into cyber from edtech, PORGiESOFT started by feeding its machine publicly available cyber fraud data and created an initial set of rules based on training data that the team gathered. The machine compared and learned from emails by analysing words and synonyms and only shortlisting words that it predicts might show some intent of fraud. It picks up on commonalities like certain calls to action such as "click here" or "urgent".
The company has used a federated and therefore decentralised approach to its machine learning, which it believes will offer organisations a more tailored solution that minimises false positives that a purely global approach might produce.
Based in Cambridge and founded in 2018, its AI products are used in the edtech sector in developing countries. Having been bootstrapped, it is now seeking external investment.
"We thought, what if instead of education-related data, we fed the machine data about cyber fraud?"
– George Brown, founder, PORGiESOFT
WHY NCSC FOR STARTUPS?
PORGiESOFT wants to develop and enhance its technology before bringing on its first cybersecurity customers.
It's looking for technical guidance, good sources of relevant data and insights that will help the startup train its AI to detect threats more effectively.
It would benefit from guidance on:
The most reliable sources of threat intelligence and publicly available cyber fraud data
How to use the technology on text messages
The biggest challenges businesses face when it comes to preventing online fraud
Best practice when it comes to securing cybersecurity source code and best practices beyond obfuscation
It also wants to gather more financial data on the value of individual fraudulent transactions. This will give the machine a new set of datapoints, enable it to spot new patterns and help it determine whether an email could be fraudulent.
---