Plexal was incredibly excited to attend CyberUK 2023 from 19th to 20th April in Belfast – an amazing city with a thriving innovation community that we've worked closely with since 2017, when we first partnered with Queen's University Belfast to support the growth of promising UK cyber startups.
Run by one of our biggest clients, the National Cyber Security Centre, this year's CyberUK theme was securing an open and resilient digital future, for which there were 170 speakers alongside 144 sponsors and exhibitors.
It was a packed agenda, meeting startups across our programmes including NCSC For Startups, Cyber Runway, UK Gulf Women in Cybersecurity Fellowship and more!
Plexal's role in building the UK's most connected cyber ecosystem was central as a sponsor, speaking in Stream A and on Speakers Corner, as well as exhibiting for the NCSC For Startups and for the Department for Science, Innovation and Technology, representing Cyber Runway.
And if you couldn't make it in person or simply want to reminisce, CyberUK highlight videos are available on YouTube: https://www.youtube.com/@CYBERUKONLINE.
Our CCO Saj Huq said of the event:
"Our collaboration with the UK's National Cyber Security Centre continues to break new ground, particularly through NCSC for Startups – the innovation programme that we deliver with the National Cyber Security Centre, hub8, Deloitte, CyNam (Cyber Cheltenham) and QA Ltd. I recently spoke to the NCSC about our work alongside one of our incredible founders; Vivian Dufour, CEO of Meterian – see the video."
"At #CYBERUK23, Monika Radclyffe and I discussed growing ecosystems, supporting talent and developing emerging tech during our panel session with the National Cyber Security Centre and BAE Systems Digital Intelligence on Thursday 20 April, detailing why creating cyber communities can make a difference."
Plenty of familiar faces were in the house, including
NCSC For Startups such as:
Rowden
Zorb
RoboShadow
Awen Collective
CyberFish
Goldilock
Validato
ThinkCyber
Ethicronics
CounterCraft
We also connected with alumni from our other programmes including LORCA and Cyber Runway, notably:
Clare from ITUS Secure Tech – winner of the Cyber Den competition
SiteHop / Visible – Joint 2nd in the Cyber Den competition
Risk Ledger
Salt Communications
CyberRunway expressions of interest are open now, register here.
Meeting UK Gulf Women in Cybersecurity Fellowship
It was a pleasure to meet some of the UKGWICF Fellows at CyberUK. With thanks to the FCDO for making introductions to our team, Monika and Ruby, who were there. See below some photos and learn more about how the programme is closing the cyber gender gap.
Follow Plexal Cyber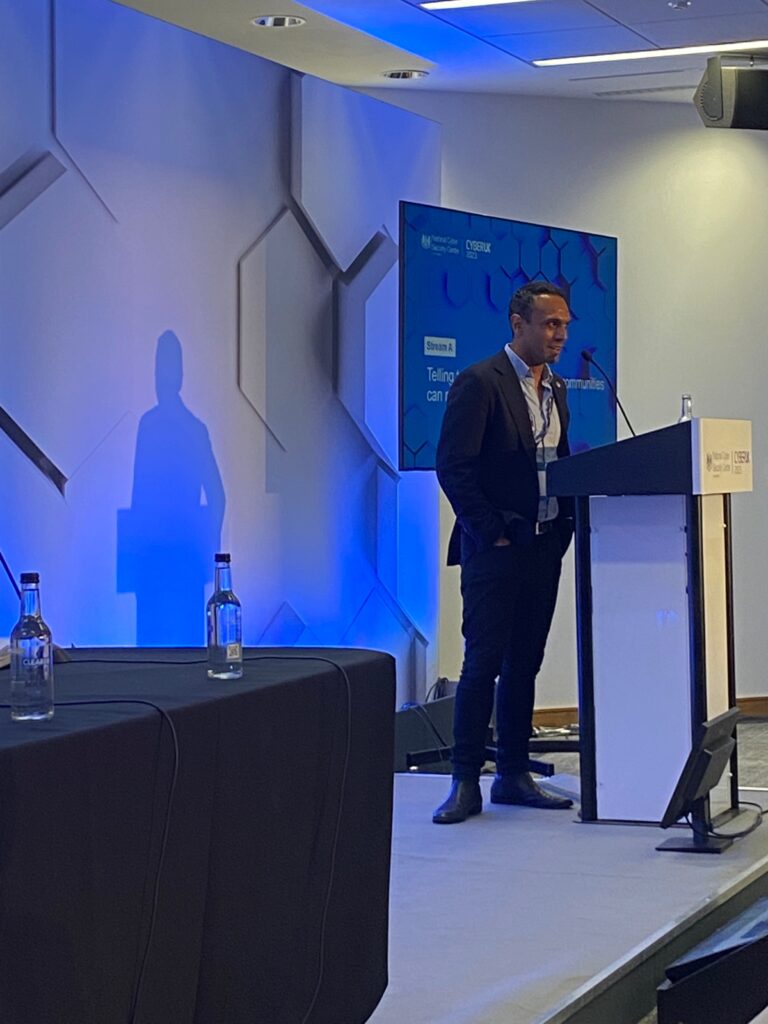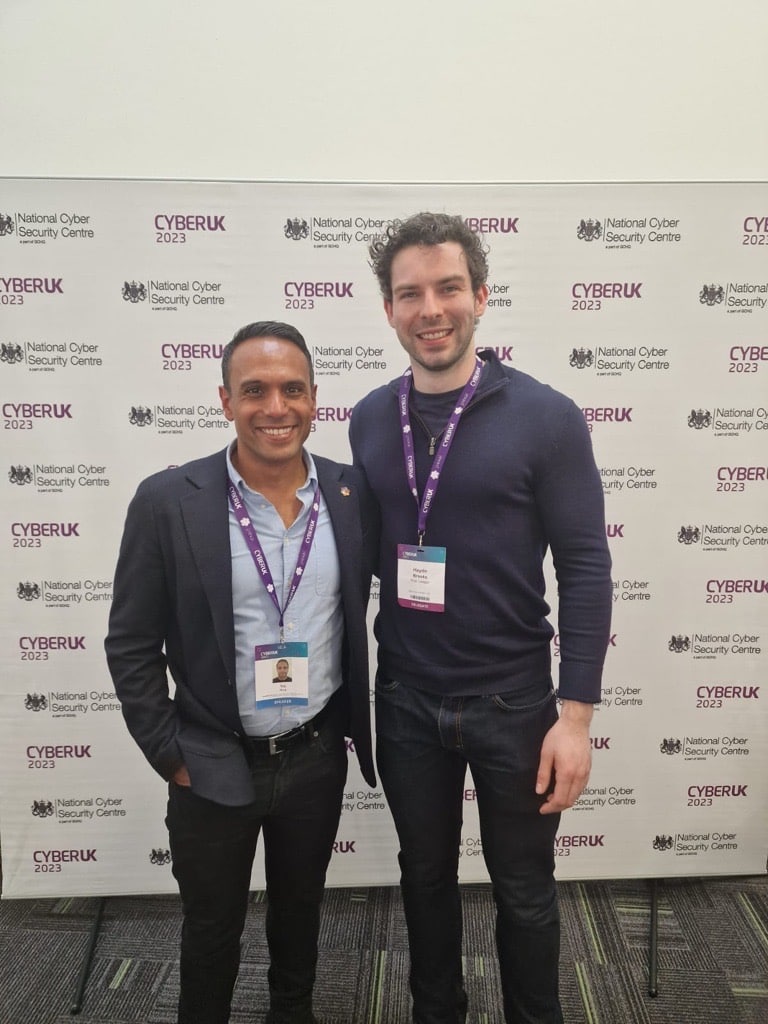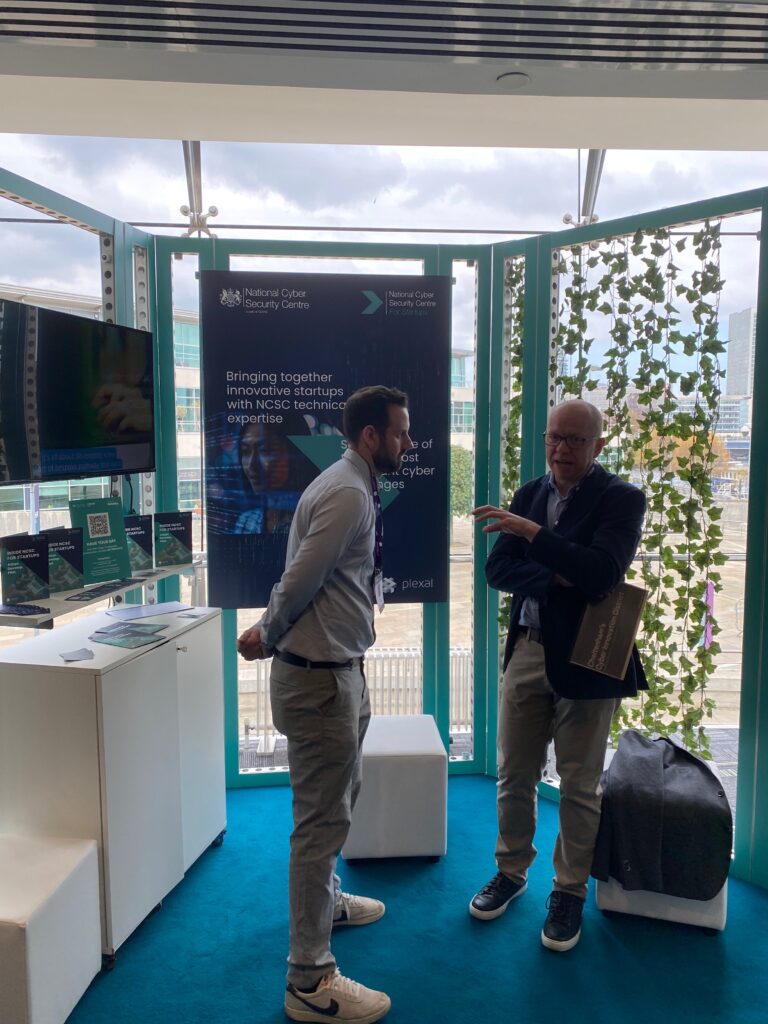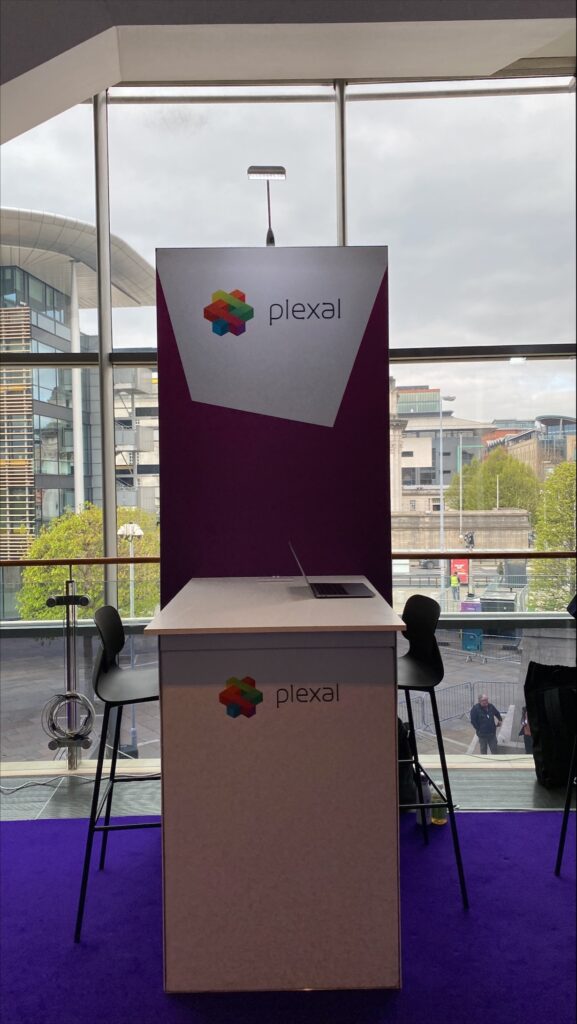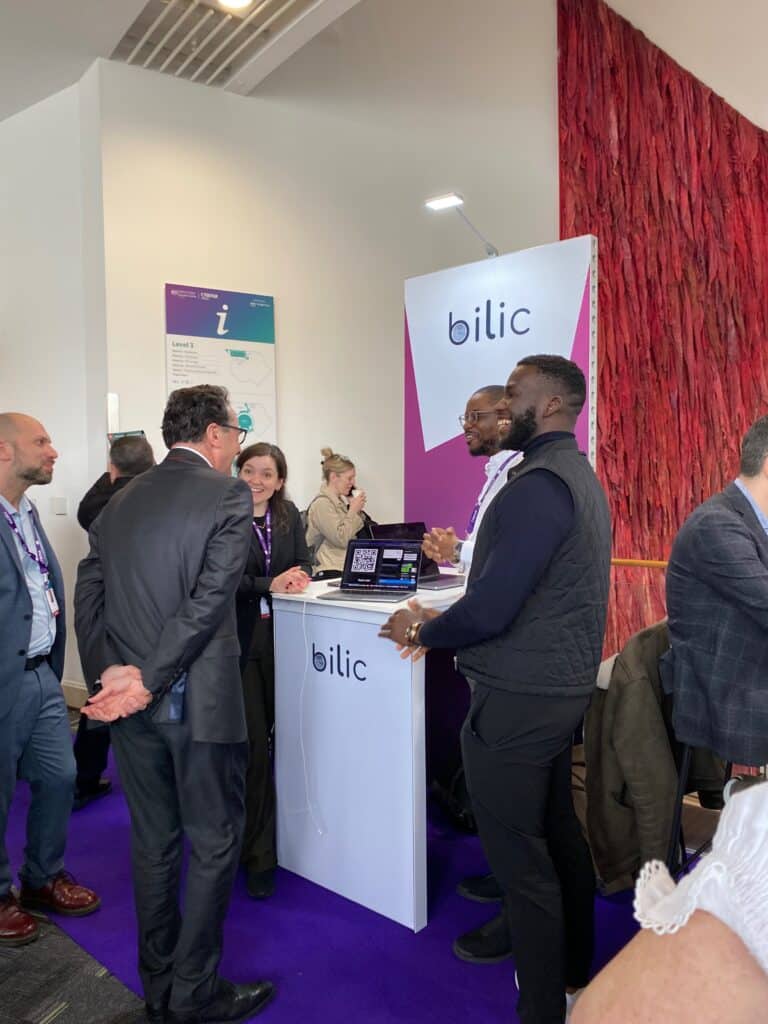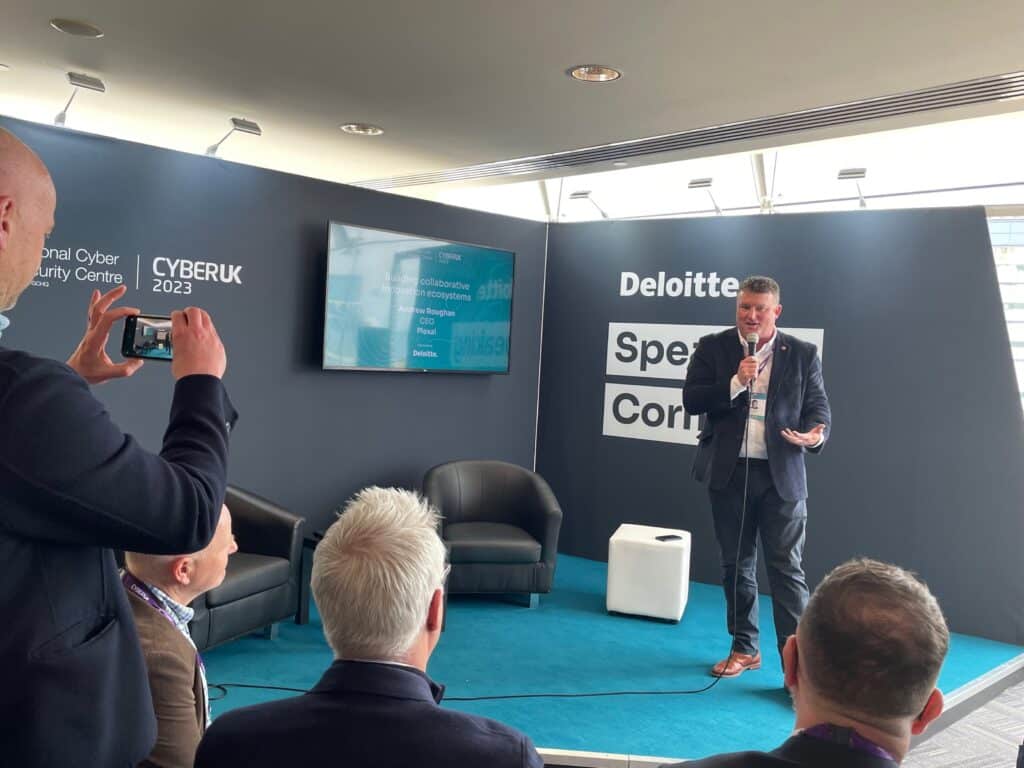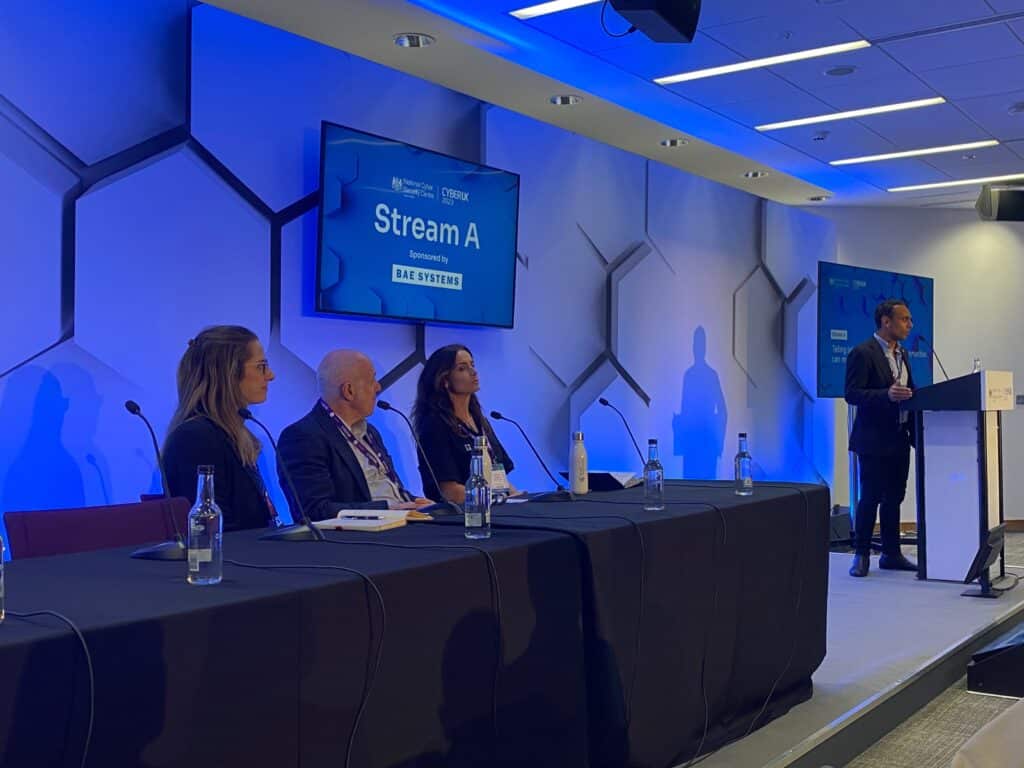 Stay tuned to our social channels @PlexalCyber on Twitter, Plexal Cyber on LinkedIn and sign up to our Cyber Community newsletter for more updates on our cyber security programmes.